Hi, and happy Tuesday! I typically try to post every Monday, Wednesday and Friday, but this was a special occasion: a long weekend with the family at our family house in Galveston. And I decided I needed to take a break. So you're getting a post on Tuesday. We all need a break every now and then! I hope you had a great Memorial Day weekend and that you're rested and refreshed for a short week. If you follow me on Snapchat, then you got to see some pretty ridiculous, hilarious stuff, but here's a recap: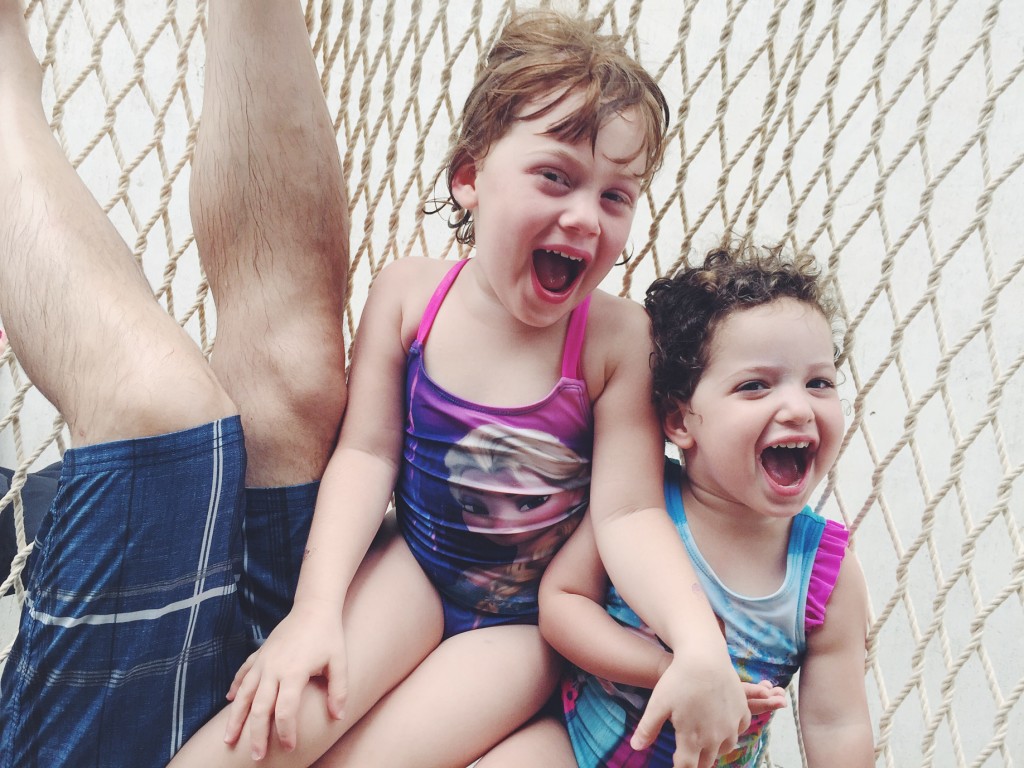 One of the best parts about being with the family is that Naomi gets to spent time with her older cousin. They are the best of friends. They fight like sisters, laugh like sisters, and get into all kinds of trouble. It's literally the cutest. I love seeing them together, and they don't live in the same city, so when they get to be together, it's really the best.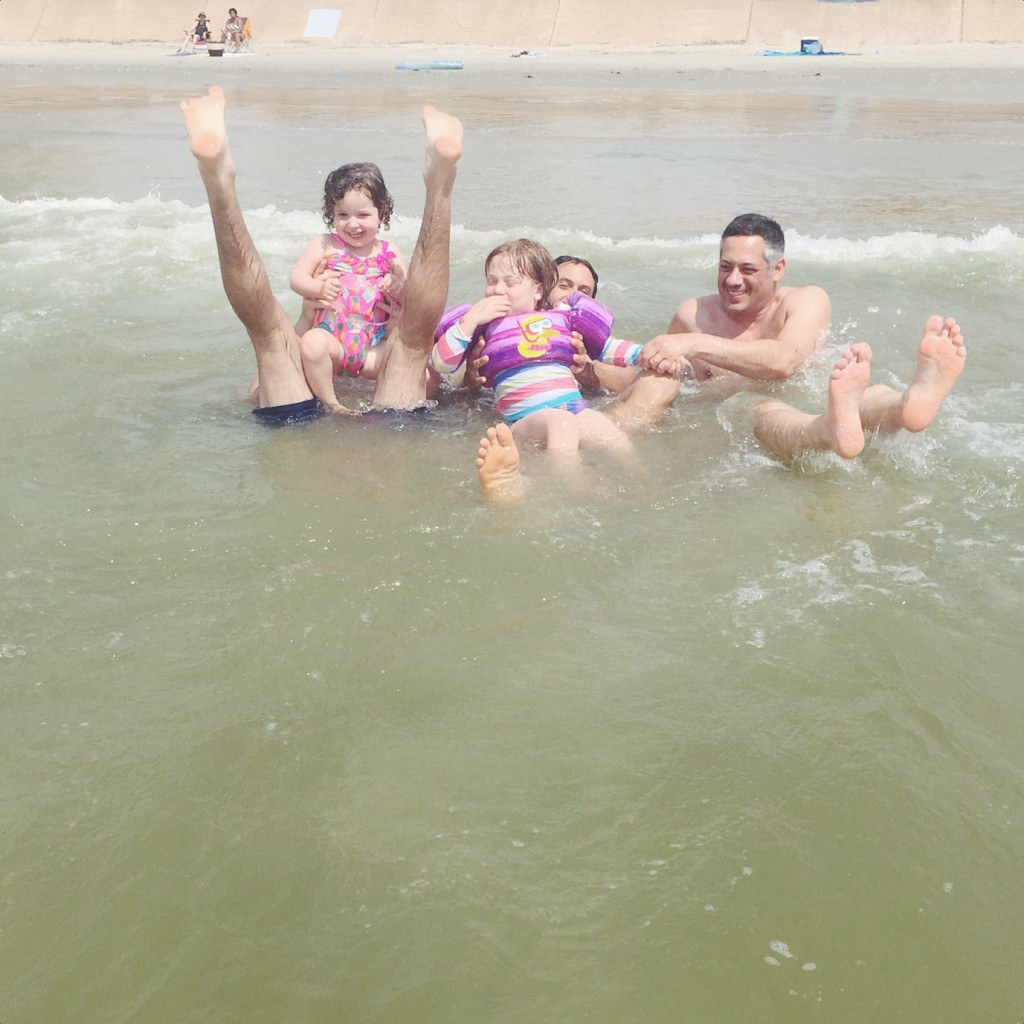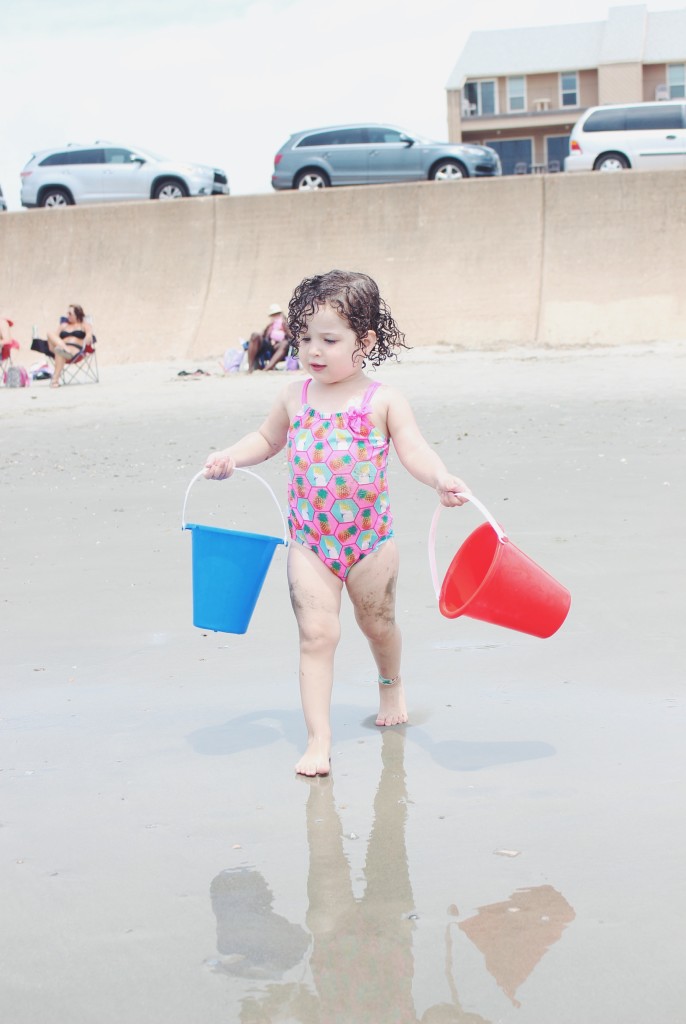 We had the best time hanging at the beach! Our house is on the bay side of Galveston, so we're not right on the beach, but we're a quick 2 minute drive there. We went one morning and the girls — and the guys! — had the time of their lives. Naomi is completely fearless and kept running head-first into the ocean. She will probably be asking to go back for a very long time.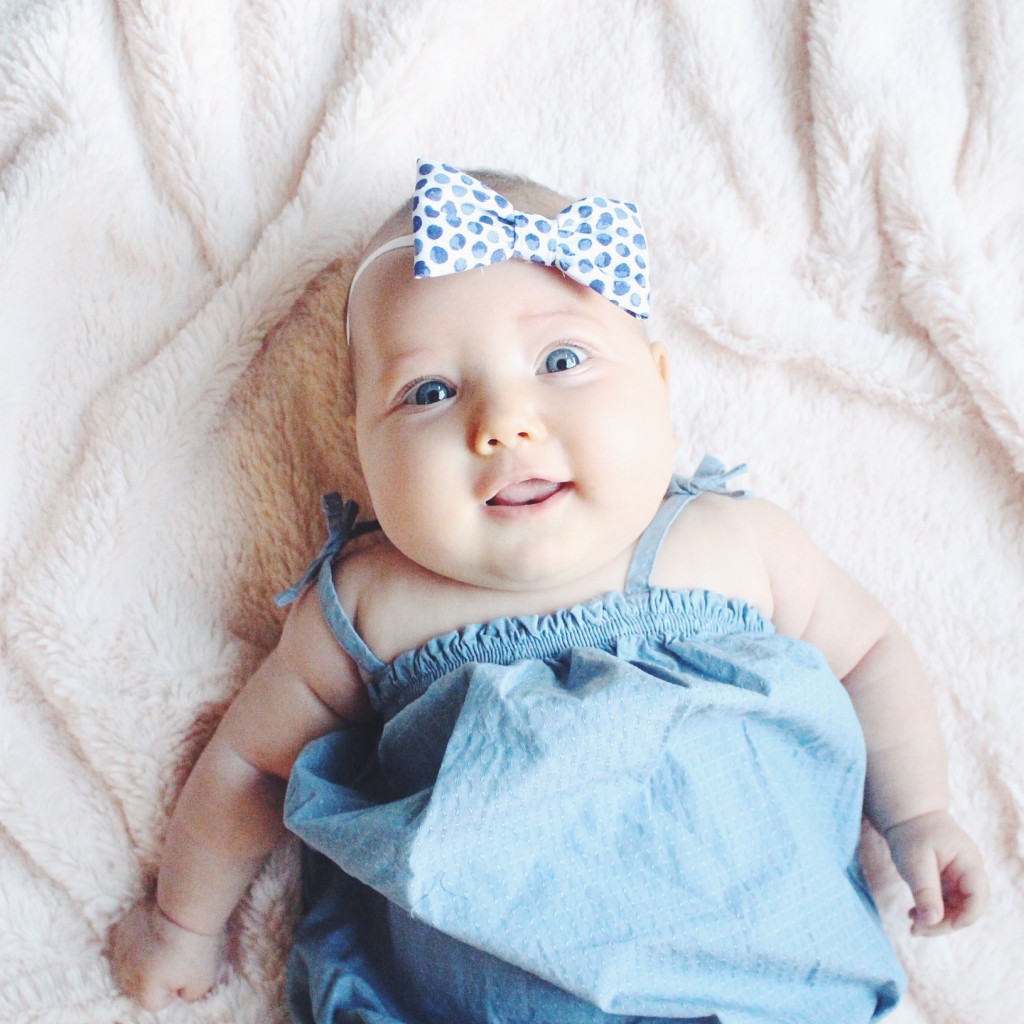 Of course sweet baby Tova came too, and she was all smiles all weekend. It was amazing being with everyone, but even more amazing that we had so many extra sets of hands to snuggle this cute little smush. It was strange, she had a hard time napping throughout the day when she's normally a great napper, but slept through the night every night we were there. Maybe she just knew she was missing out on a lot while we were trying to get her to go to sleep.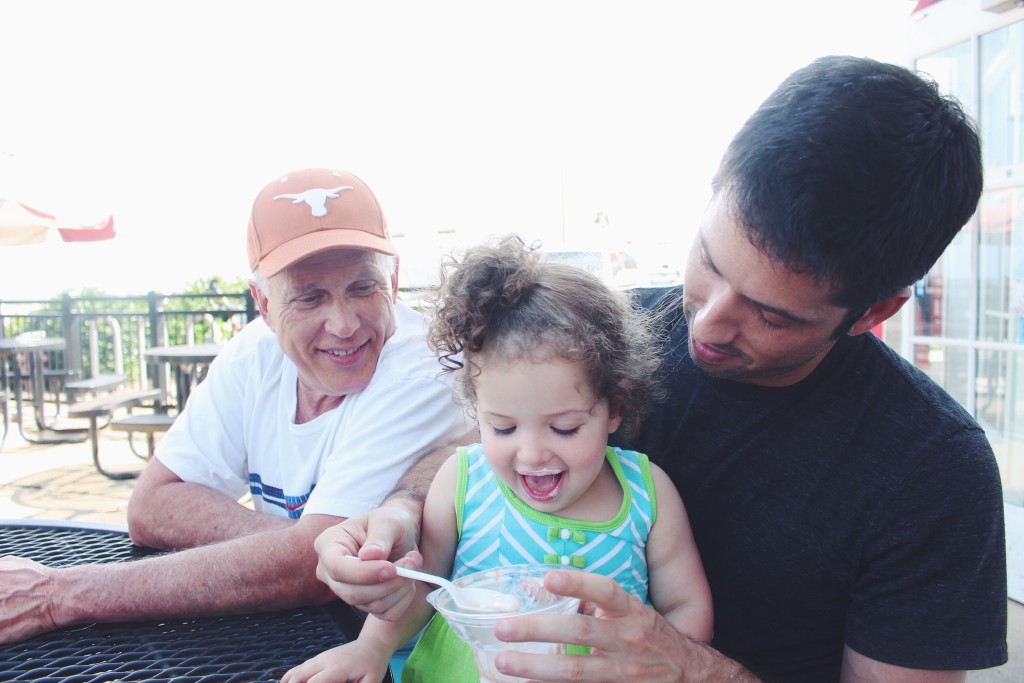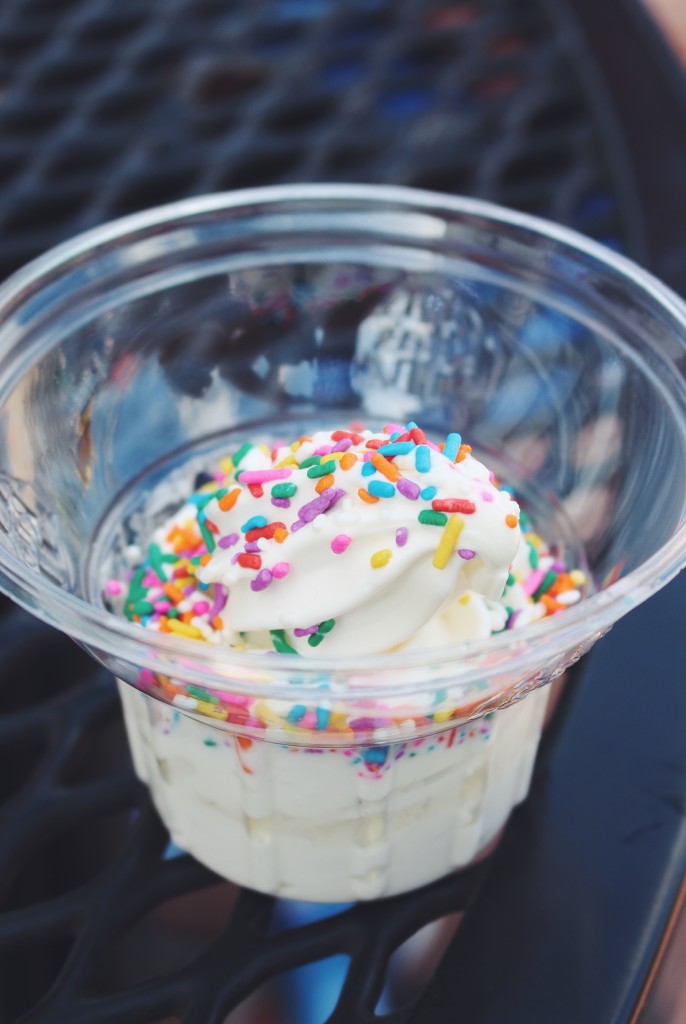 There's nothing better than ice cream on a hot day, and what would be a long holiday weekend by the beach without it? We took the kids to Rita's, which isn't exactly ice cream but frozen custard. I'd argue that's even better. Naomi chose vanilla with colored sprinkles… a solid choice.
One of the best parts of the whole weekend was that Naomi got to ride on her first jet ski! She was in absolute heaven, and I loved seeing the look on her face. She wasn't scared at all. In fact, she kept asking to go faster and faster. I swear, she has NO fear. I need to remember to be more like Naomi.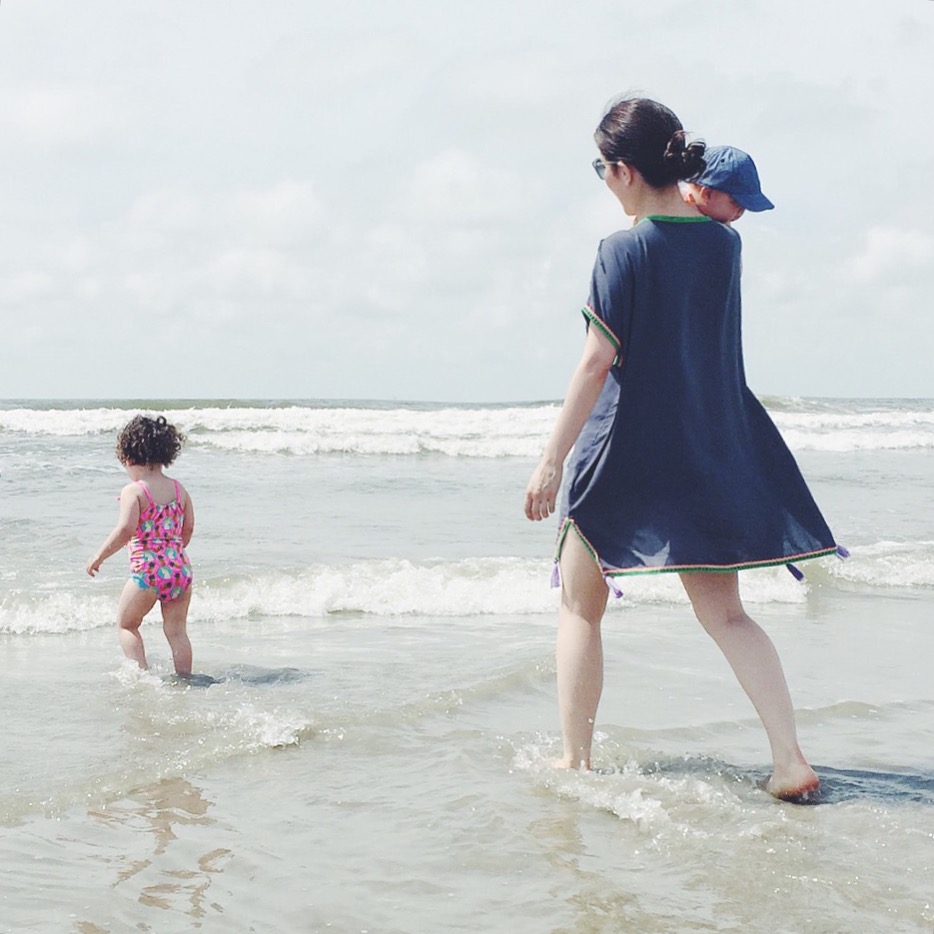 Like I said, she's fearless. She ran straight into the ocean, and I ran right in after her, Tova in tow. I loved being with my family and my girls this past weekend, and the ocean air was totally rejuvenating.
Hope you had a lovely Memorial Day weekend as well, have a great week!
Read More