I can't believe another week is over. Seriously, this is the fastest Summer I have ever experienced. And isn't it the case that when you want time to speed up, it moves slower than dirt, and when you need more time, it flies right by? With Mamas + Makers Market happening NEXT WEEK, I am really under the gun getting everything ready to go. "Stressed" is kind of an understatement. But I've also done this enough times to know that whatever happens, it's going to be amazing, because I have seriouly worked my tushie off to make it so. SO. I hope you have a great weekend, here are the 5 things I'm excited about right now.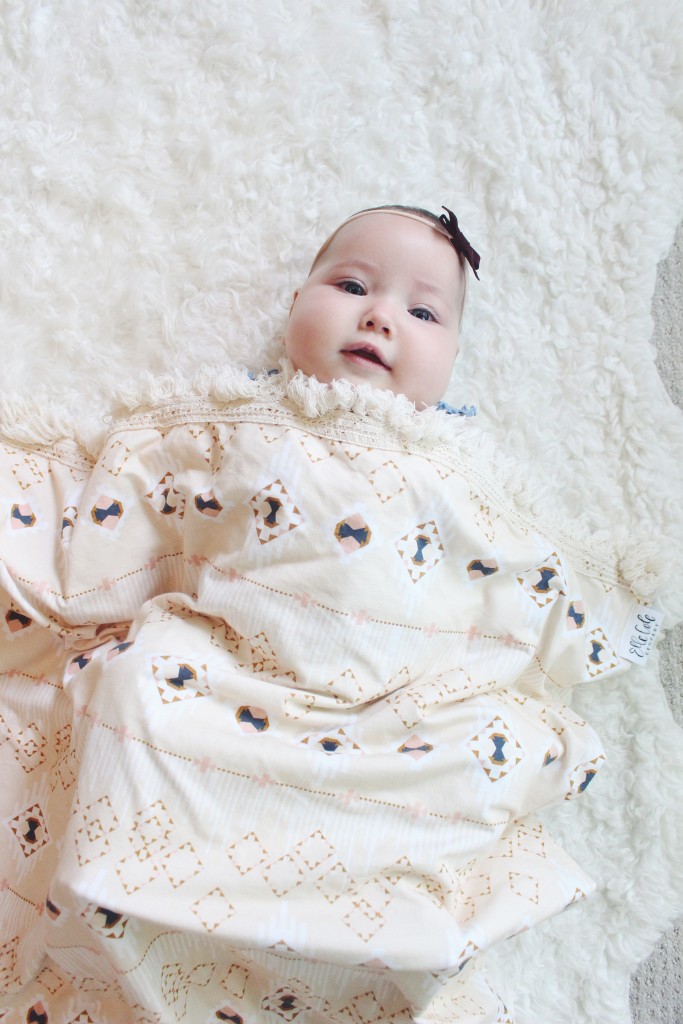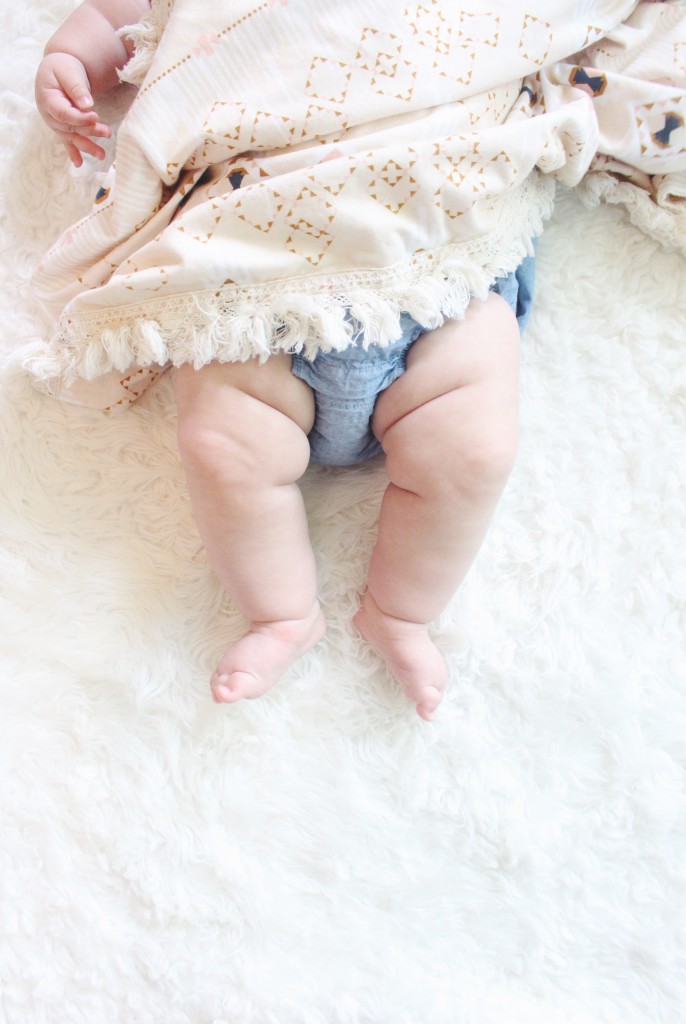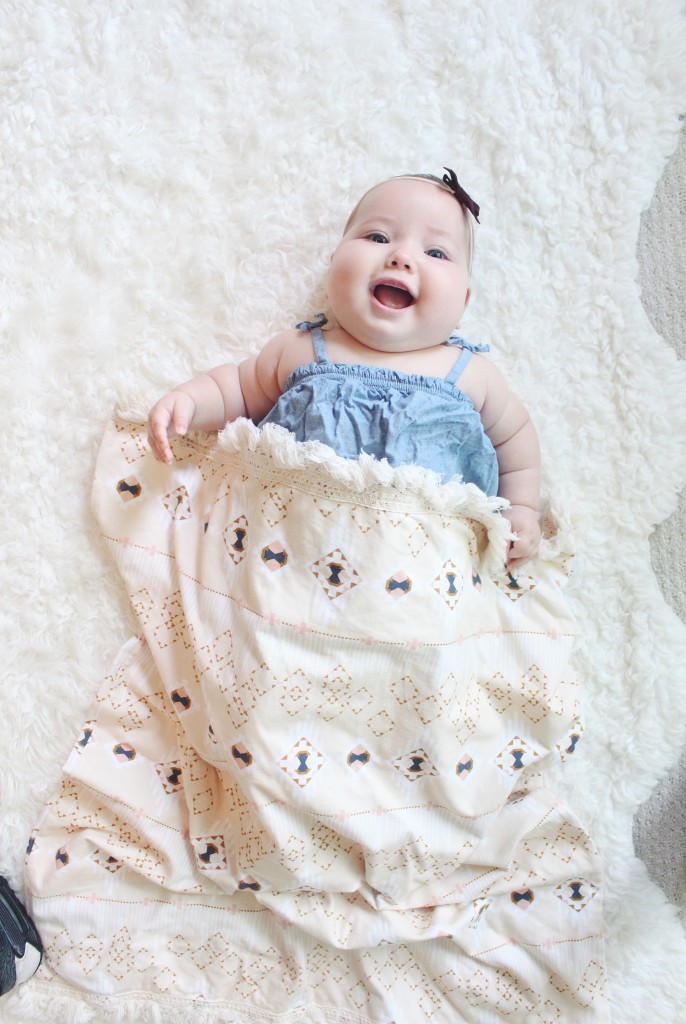 1. This gorgeous blanket from Elle Cole Company. How beautiful is this boho print paired with the fringe trim? It's both rustic and cute, and it's as soft as can be. I love shopping small and promoting handmade businesses, and we've been using this blanket a ton, so it's definitely worth mentioning. Tova loves putting the fringe in her mouth… that's the stage she's in. EVERYTHING goes in the mouth, so I'm glad she's putting something in there I can trust! They have so many gorgeous prints in their Etsy shop, this blanket would make the perfect gift for an expecting friend. It's really unique, and I can just hear the ooh's and ahh's from guests at a baby shower as the mom-to-be is opening this. Head to her shop now to see all the lovely creations.
2. Mamas + Makers Market. This market has truly been a labor of love, and next week, months of work will culminate in a market that's both fun and festive and great for Houston's small businesses. We'll have everything from food trucks to cotton candy to full bar, so stop by for a fun, INDOOR market that will be fun for everyone!
3. Behind-the-scenes at last week's styled shoot with L. Avenue blog. Last week, Lyndsey from L. Avenue co-produced the most incredible styled shoot, which we shot in her backyard. I designed all the dresses (all custom cuteheads, available by special order), and we worked with the most incredible caterer, A Fare Extraordinaire. We also worked with Cloud 10 Creamery, a delicious local ice cream company. It was such a fun day, and I'll be posting the pictures next week, but in the meantime, here are a few behind-the-scenes snaps from my phone!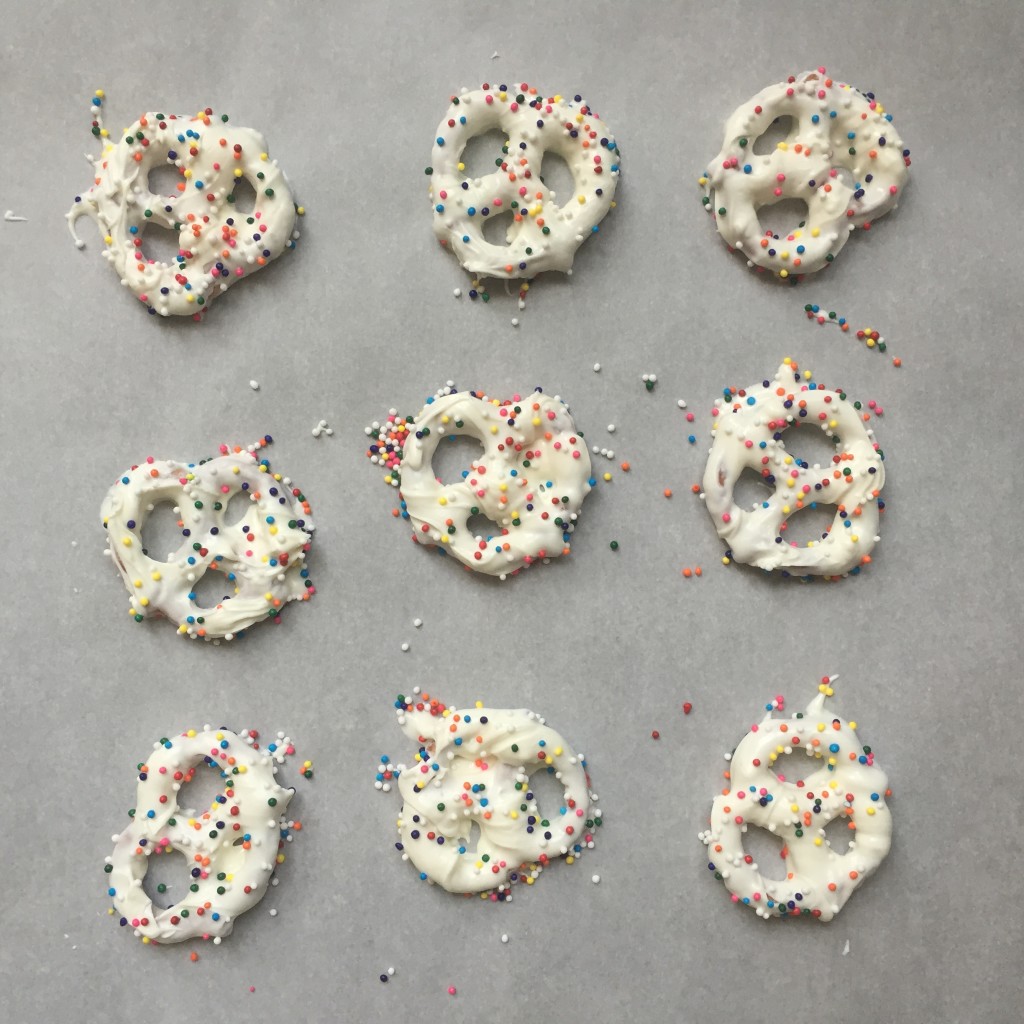 4. Homemade white chocolate-covered pretzels. My child is obsessed with pretzels. And sprinkles. And chocolate. And we both really like cooking and baking together. I want her to love being in the kitchen and creating, and it's something fun we can do together. So I try to do a fun food project a week with her. This week, it was these white chocolate-covered pretzels with rainbow sprinkles. No surprises, she's obsessed.
5. Planning Tova's 6 month pictures. 6 months has flown by faster than any 6 months ever has, and I can't believe Tova will be 6 whole months in just a couple of weeks. She's rolling over, "talking" up a storm, and she's going to start solids any day now. I was feeling nostalgic and looking at Naomi's 6 month pictures, and wow… they look SO much alike in some pictures, don't they? Those cheeks are unmistakable!
Read More