Am I the only one who's always on a quest for the perfect smoothie? I will be the first to admit that I'm not at my most organized first thing in the morning. For some reason, work things seem to pop up first thing in the morning while I'm packing lunch, trying to get ready myself, and feeding a crying baby. So smoothies are a great option for us when it comes to breakfast.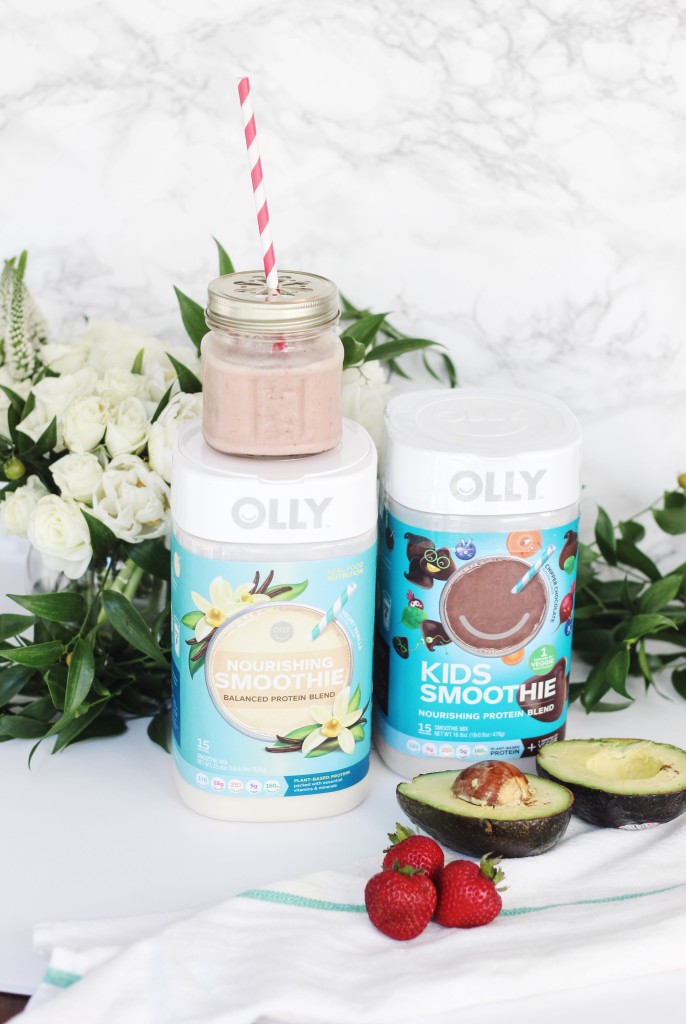 I don't think I was quite ready for Summer to end. I loved the slow pace, and loved that I could pretty much wander into my daughter's camp at whatever time I wanted. Once the school year began, it was quite the reality check, and I really had to be on my game. I barely had time to shower and brush my teeth, let alone make a healthy breakfast for myself and my family. I admit, I've popped many a frozen waffle into my toaster in a pinch.
I discovered that smoothies are an easy, fast breakfast that all of us can enjoy at the same time, but I was having trouble finding a protein powder that would keep us full and moving, but wasn't grainy. Know what I mean? All protein powders are not created equal; I have quite a few rejects in my pantry right now. For me, the protein powder makes or breaks the smoothie, and I really don't love to drink smoothies without it because they don't keep me full long enough.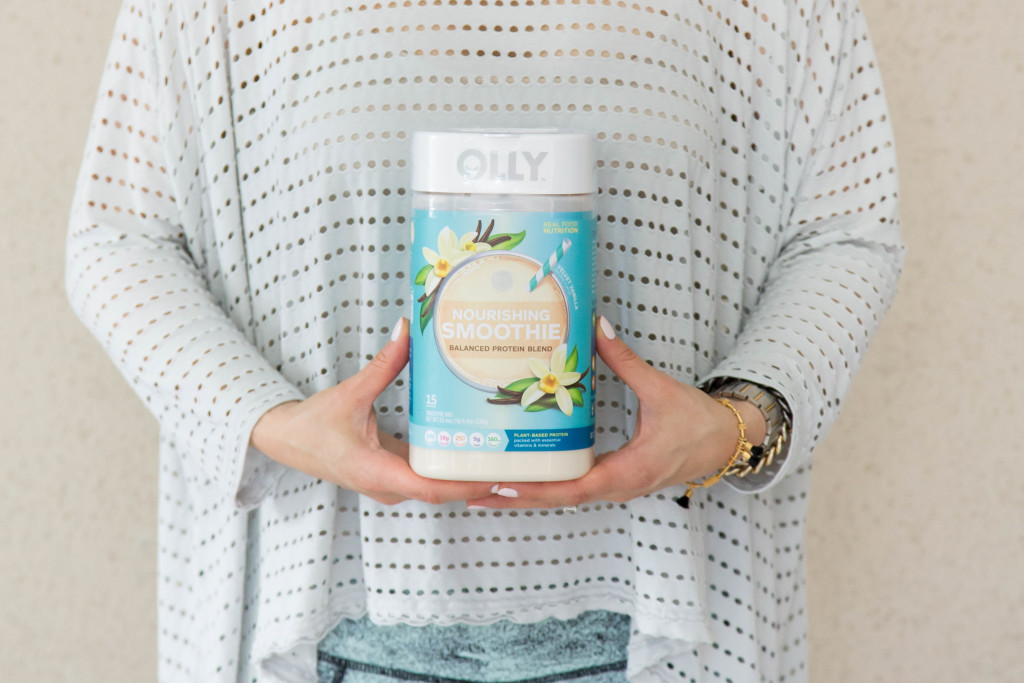 The Perfect Smoothie
That's why I was so excited to discover OLLY Nutrition. It's an easy and delicious way to get some good protein in the morning and to get my little one ready for learning. We all loved the taste, and have been on the smoothie bandwagon since discovering this stuff.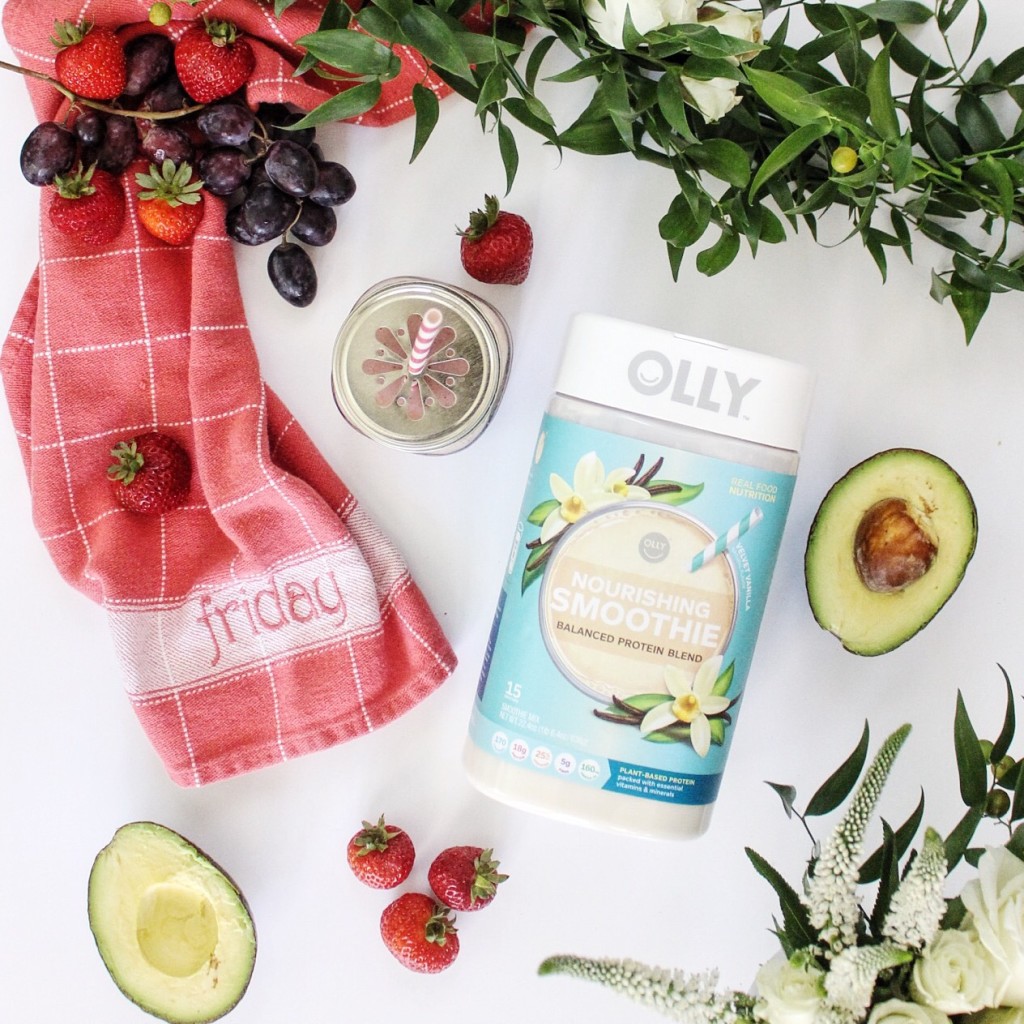 I've been using the new Kids Smoothie in a lot of our smoothies, and I admit, I really love it with banana and peanut butter. But what's not to like? We love the vanilla too, as it works really well when we're making fruit smoothies. Sometimes I even put them in these cute mason jars, which always makes drinking them more fun.
Aaaand, Olly is hosting an awesome giveaway, where one winner will get an extended supply of any two OLLY Smoothie flavors, $500 gift card to Target, $200 gift card to Athleta, and 1 Harley Pasternak blender. Head there now to enter!
What to do you do to get your day started on the right foot, if you're a total scatterbrain like me?