If you design kids clothes for a living like I do, it's your business to know who else is in your space. When I first started cuteheads, I admit: I was pretty secretive about my secrets. I didn't want anyone to know my magic sauce, or get too cozy with my brand. Flash forward five years, and getting to know and promote other shop owners is one of the most important things I do.
I don't know if you believe in karma, or some form of "you get what you give," but I can assure you it's true. Not only does it bring good things back to you to help others, but it just makes you feel good. I love to promote other shop owners, not because it helps me specifically, but because I know that spreading the word about other shops that make high quality, small batch products helps us all.
There are some incredible makers and designers out there. And we've shopped and worn many of them in my house. I'm excited to share some of my current favorites with you now!
14 Stylish and Cool Kids Brands Kids You Haven't Heard of Yet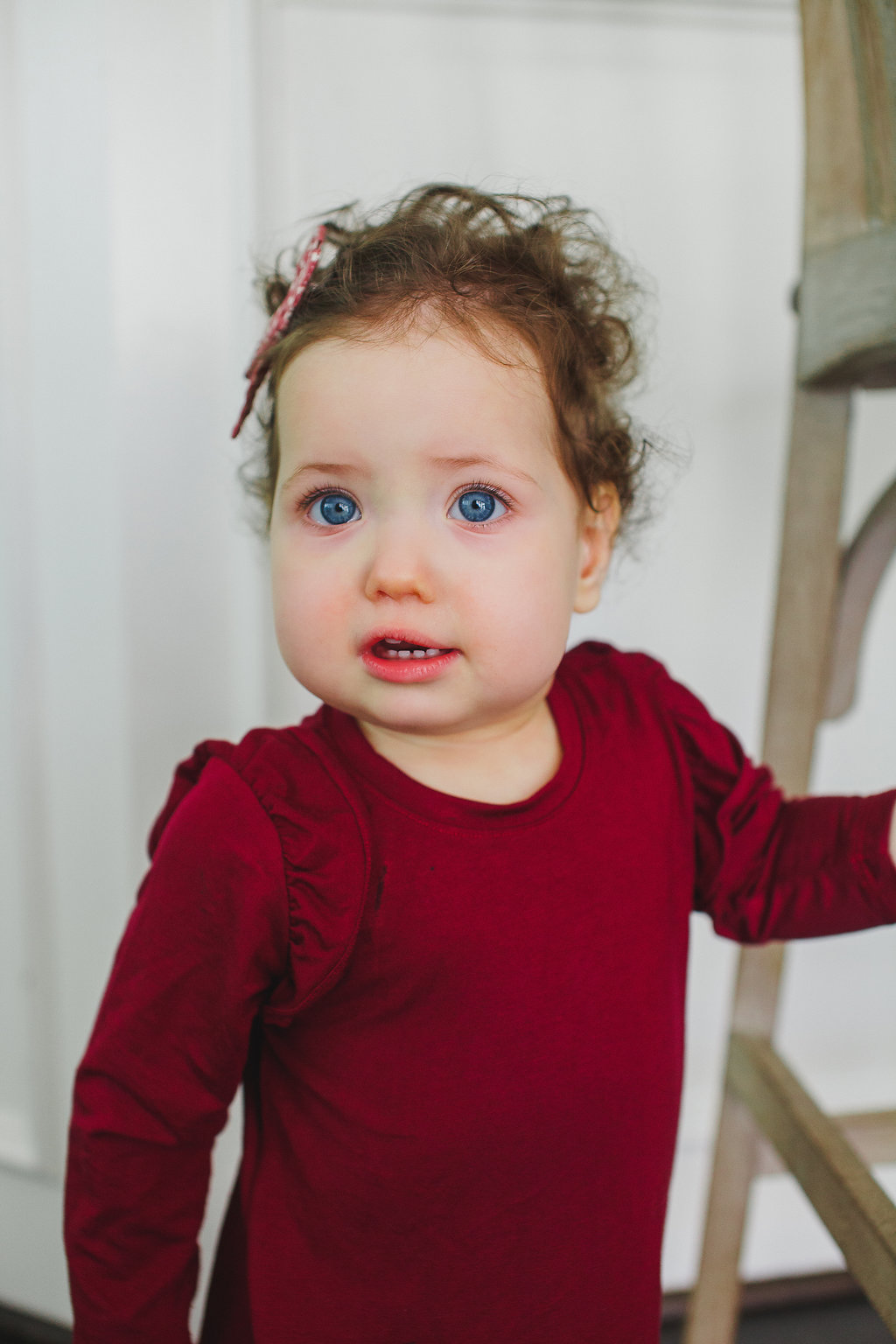 Little Miss Dessa. I've known designer Tiffany for years through Instagram, and we recently got our hands on a few pieces from her new collection… they are DIVINE. The softest t-shirt dresses my girls have ever worn (shop Tova's dress here). Her collection is clean, comfortable and feminine, and most importantly, extremely well made.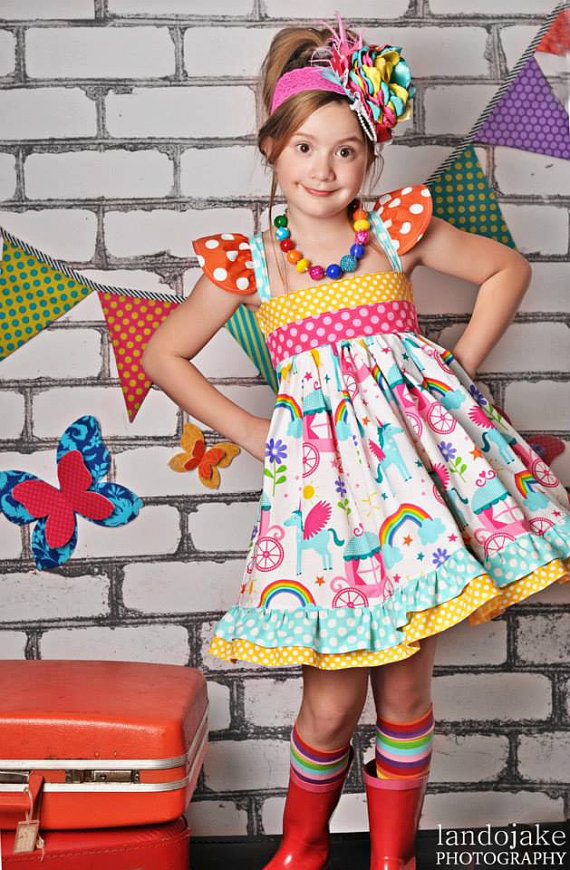 Blumoon Designs. Another line I myself discovered through Instagram. I love the bright colors and the fun mix-and-match fabrics she uses to create clothes that are absolutely perfect for a little free spirit. The clothes are typically a little more traditional in silhouette, but the prints are funky, so you get a good mix of sweet and sassy.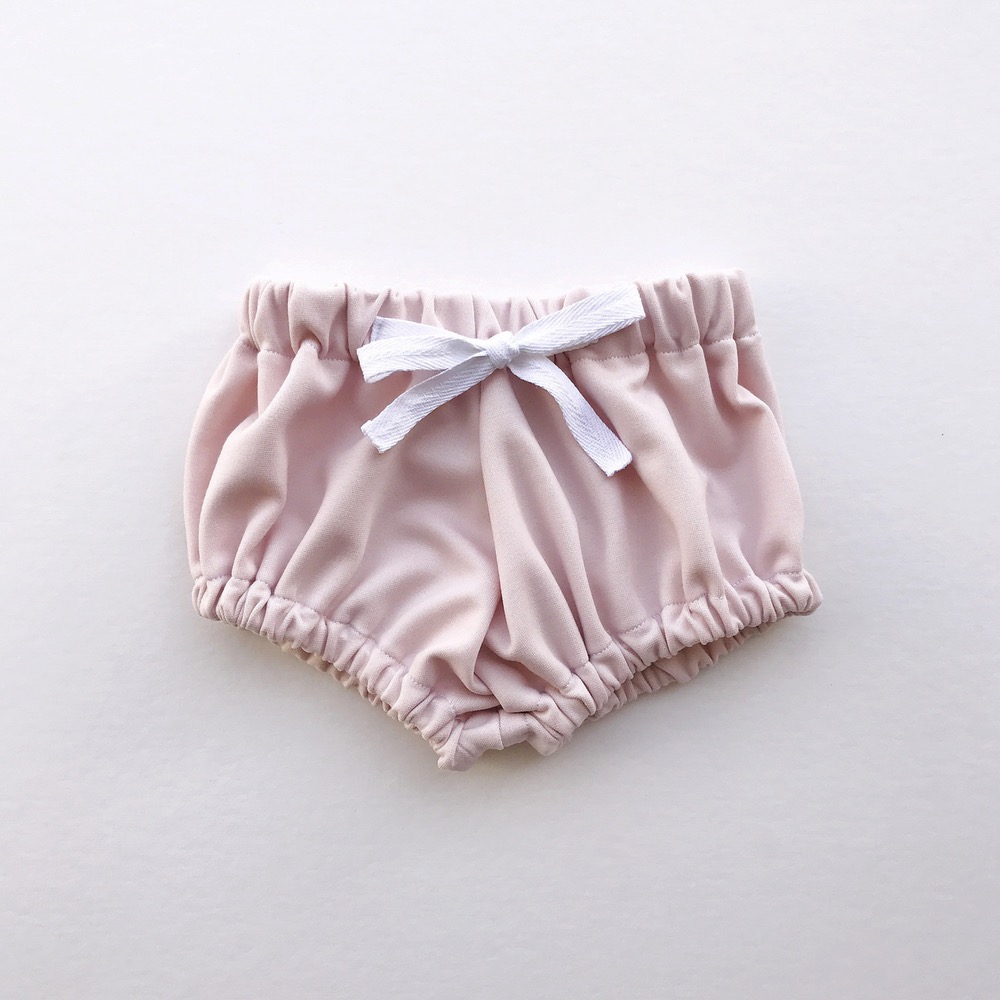 Leia Roux. Tova and Naomi have both worn her gorgeous collection before. The fabrics are soft, the cuts are perfect for little ones, and you'll get plenty of wear out of them. The shorties are my personal favorite!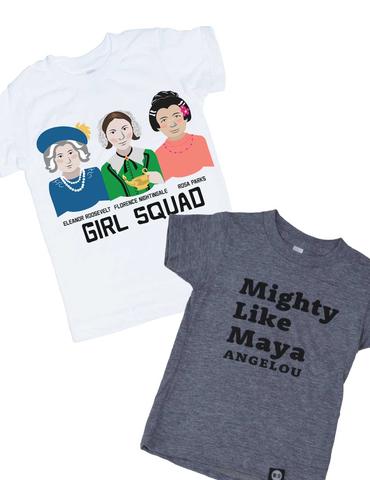 Wee Rascals. I met the founders of Wee Rascals through The Collective of Us, and I've been smitten ever since. I love their line because they elevate historical figures who have done amazing things in this world and give them an element of cool you don't normally see. In our celebrity-obsessed culture, this is a great message for our kids; THESE are the people we should be looking up to.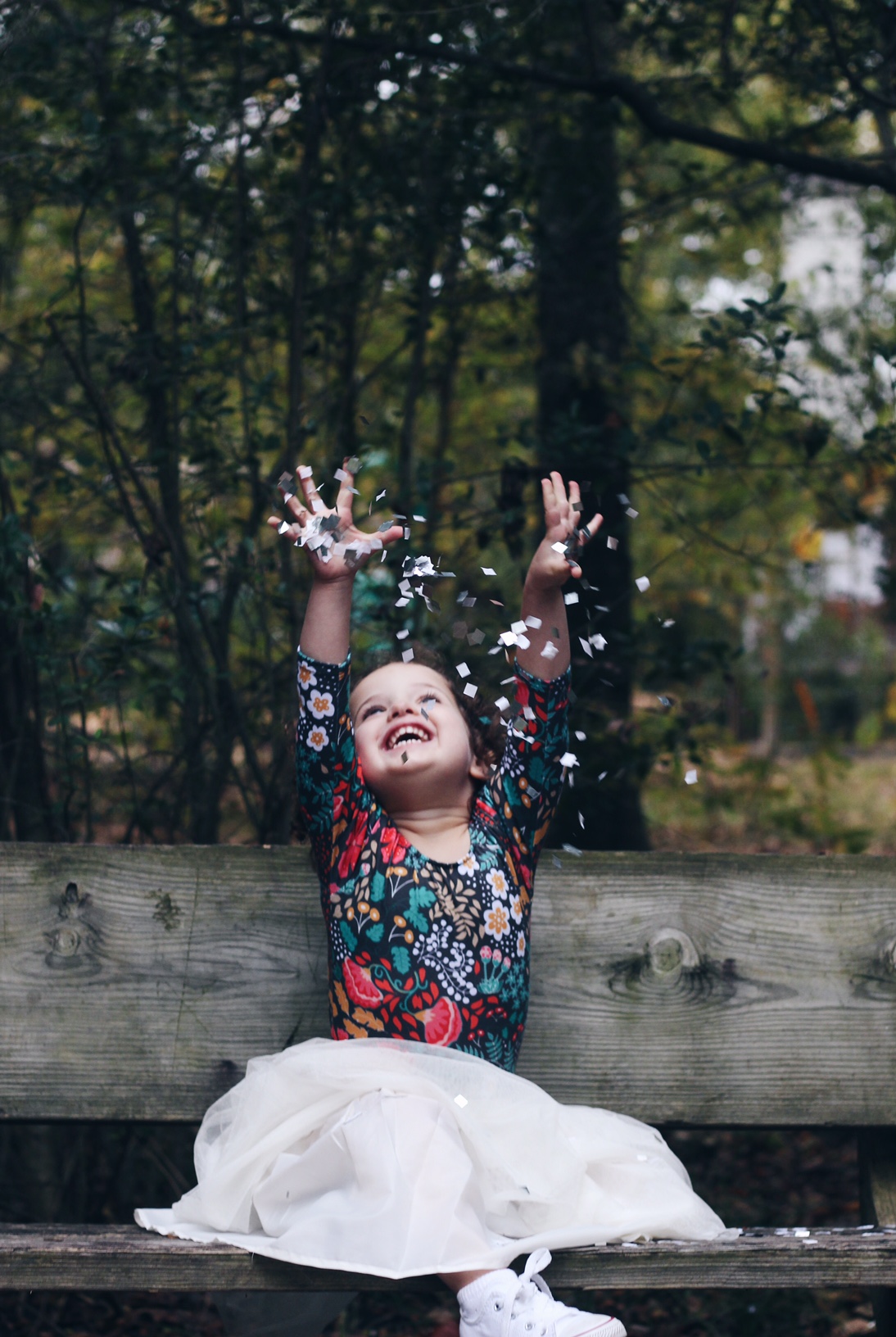 Xaria & Co. Leotards are all the rage on Insta, but Xaria & Co. really does it best. And they've been doing it for a long time now. Her shop is adorable, her prints are divine, and my girls cannot get enough of her perfectly-cut leotards. They fit well and they fit for a long time, which is saying a lot for kids clothes.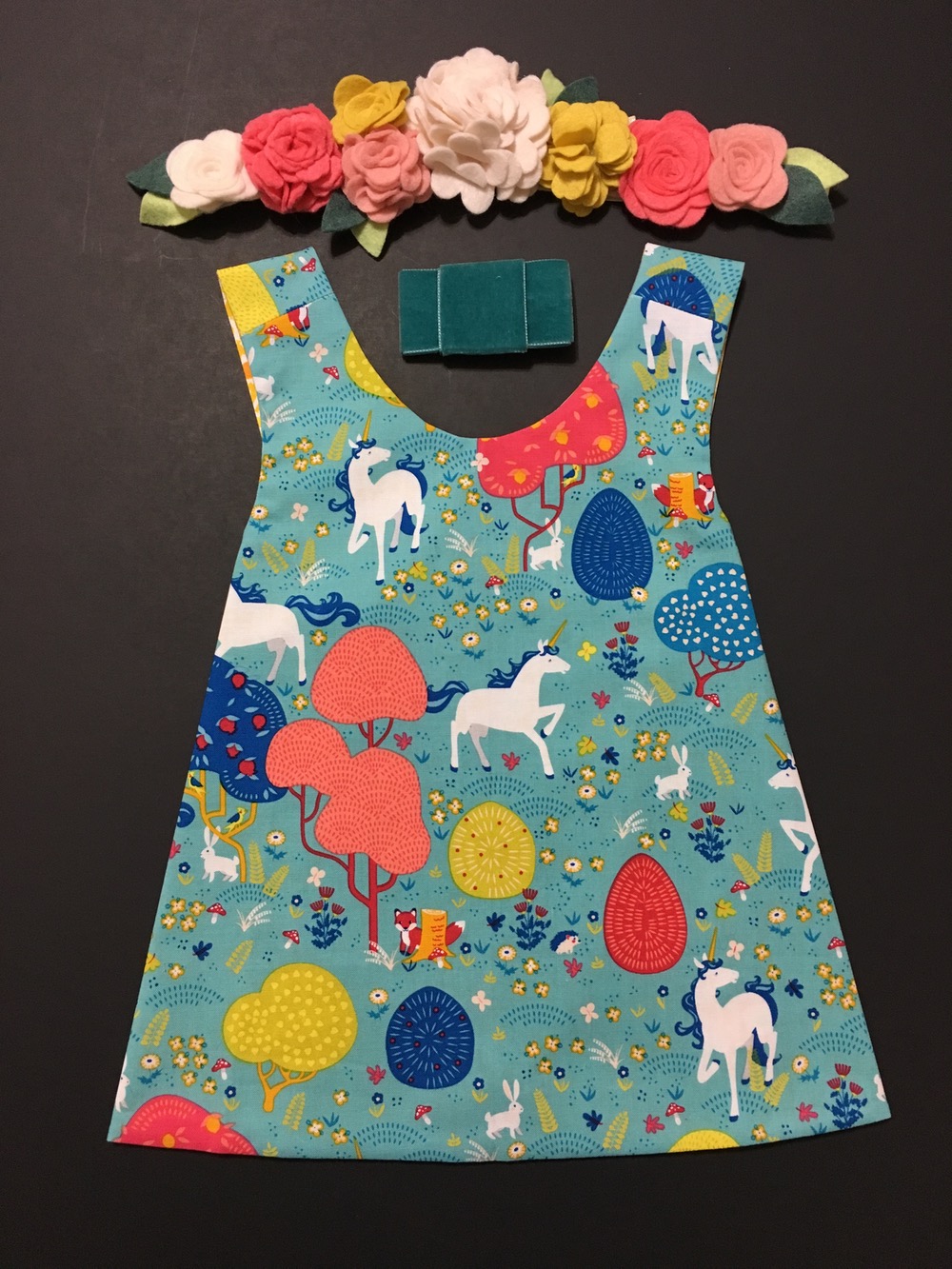 Junebug Tennessee. The Texan in my is secretly obsessed with pinafores and all things Southern, but I tend to lean towards funkier clothes for my kids. That's why I love Junebug Tennessee… her line is a good mix of both. She creates adorable pinafores — perfect for Spring and Summer! — but they come in the cutest, most unique fabrics.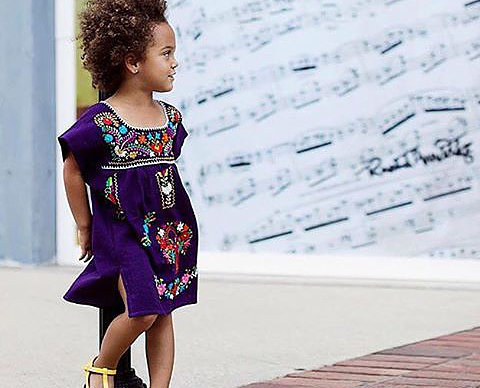 Viva La Fiesta. I had to highlight this shop because not only are the dresses insanely cute, but she's a local Houston gal! How cool is that? Through her line, she shares her love of Mexican culture and fashion with the world, and in this world, we need way more of that.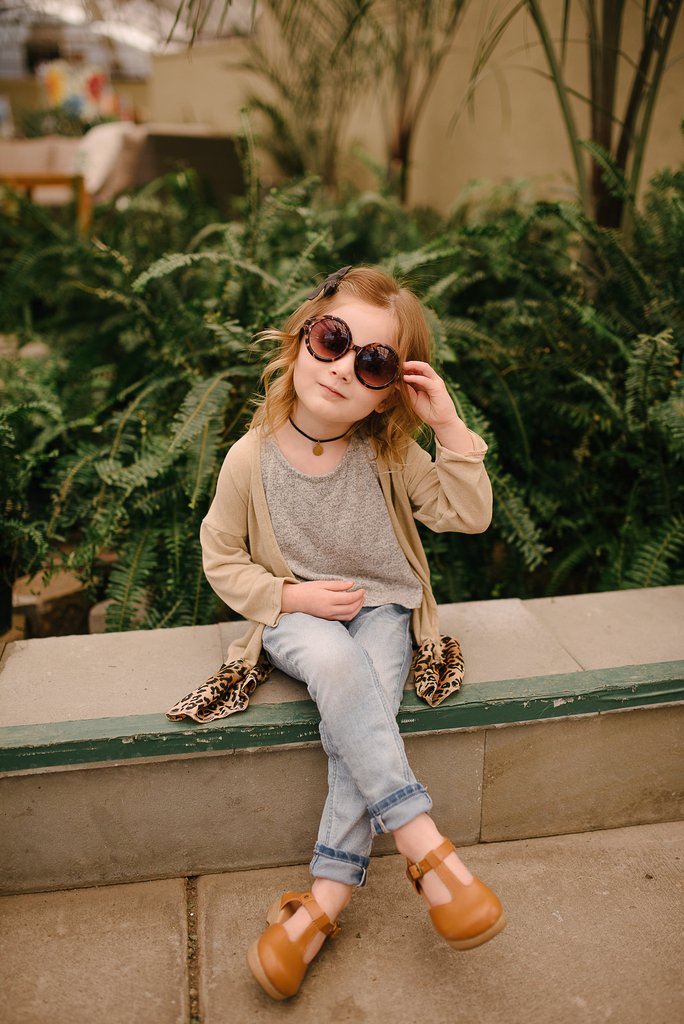 Haberdash Soul Co. Chanel's line is all about ethically made, high quality pieces that encompass a nature inspired lifestyle. She specializes in making the sweetest kimonos for both mama and baby, and you know what that means… twinning! Buy individually or as a set… you won't regret either.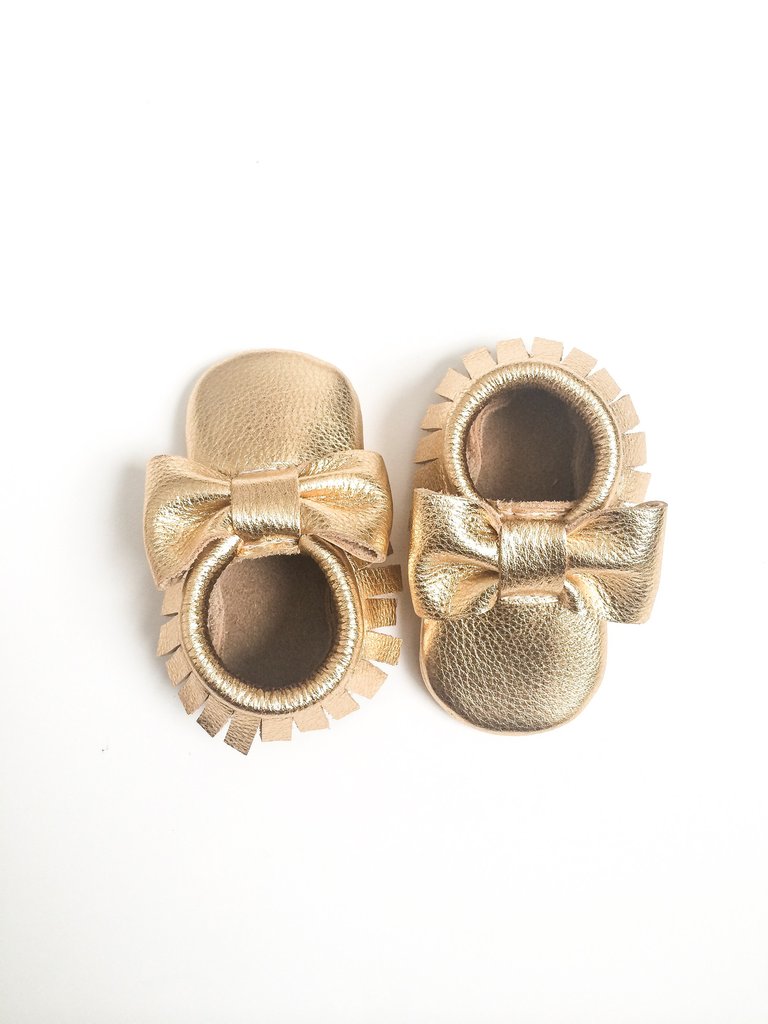 Wild Explorers. The mocc trend is still going strong, and if you're looking to support a small business — and a great one at that — shop Wild Explorers. On her site, you'll find everything from traditional moccasins to bow moccasins and studded moccasins. Pick your poison. They've got it all.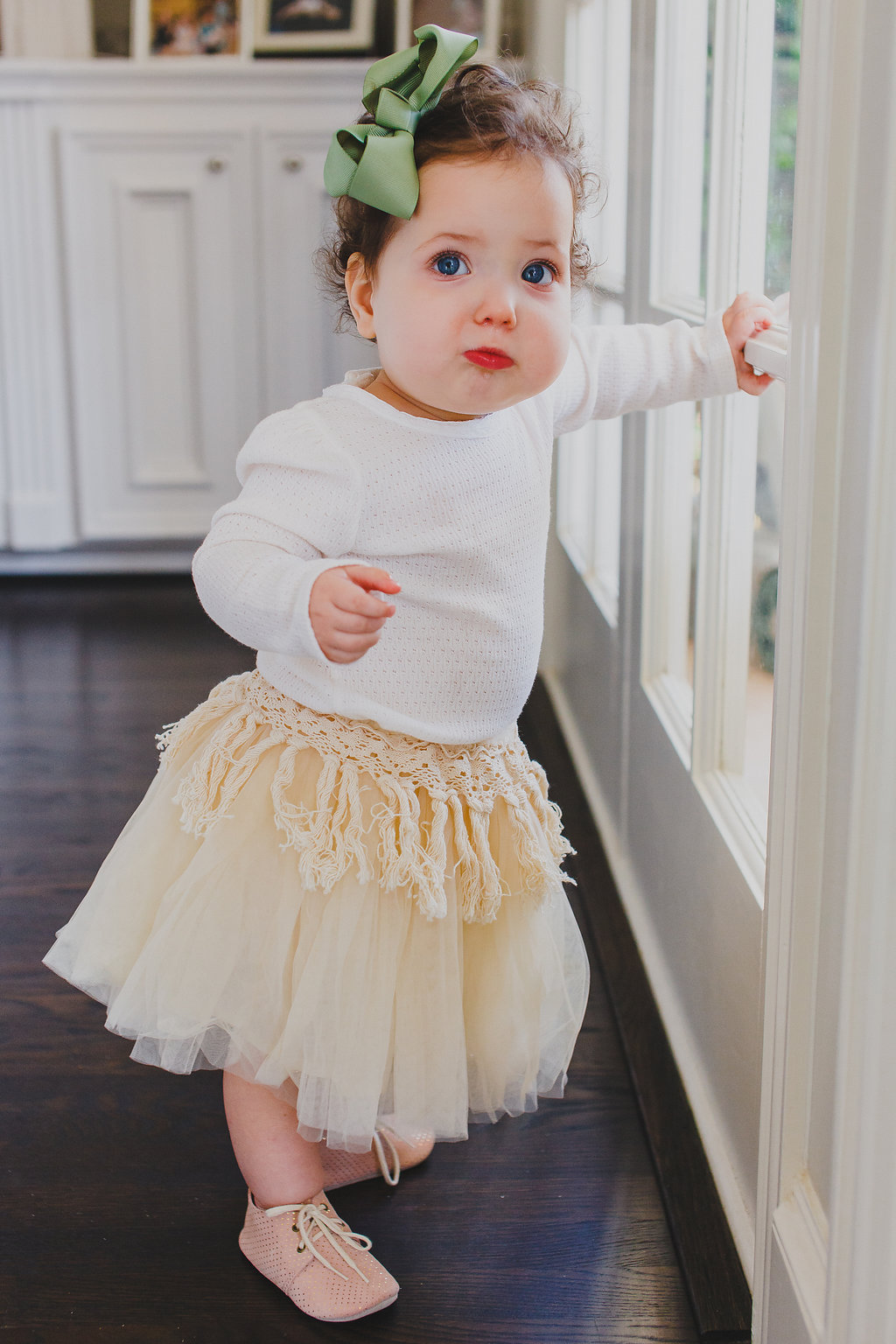 Arrow and Muse. The brainchild of Instagrammer @Christine_simplybloom, this collection was pretty much made to be photographed. Gorgeous bibs, bloomers and even tutu skirts (yes, we have one and it is magnificent) make up this sweet capsule collection that can only be found on Etsy. The aesthetic is divine, just like Christine's IG feed.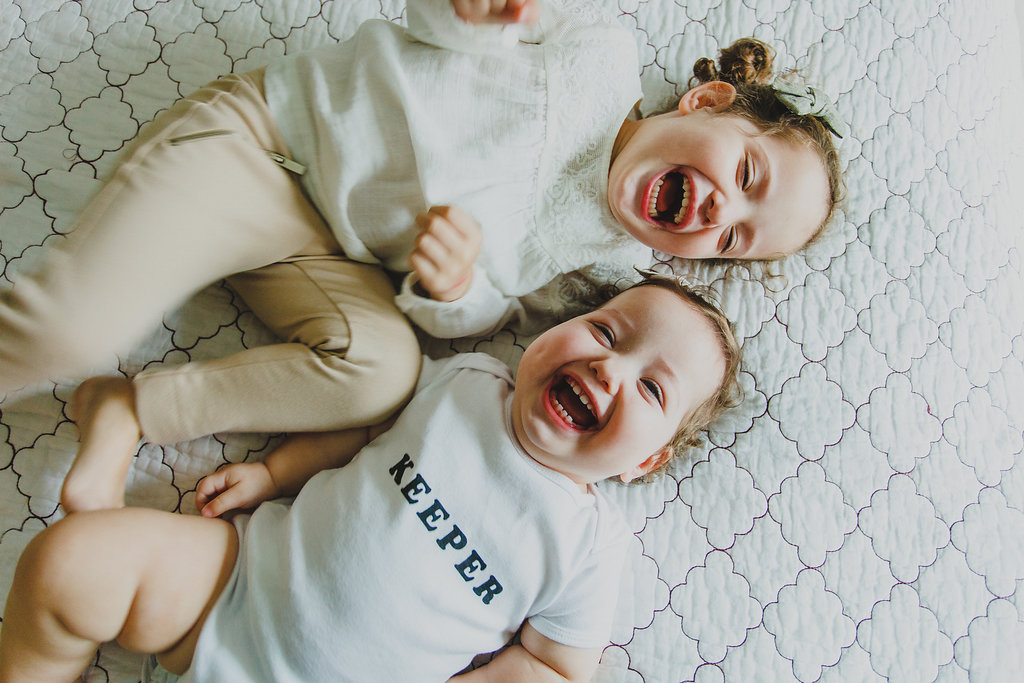 The Bee and the Fox. Tiny hipsters, rejoice! This line is for you. I'm obsessed with the Keeper onesie we have, and honestly, I'd make good use out of every single kid AND adult piece they carry. Their vibe is a total throwback to the flower child era, so get out your bellbottoms and rock your "Pick Flowers Not Fights" tee, which is available in their shop.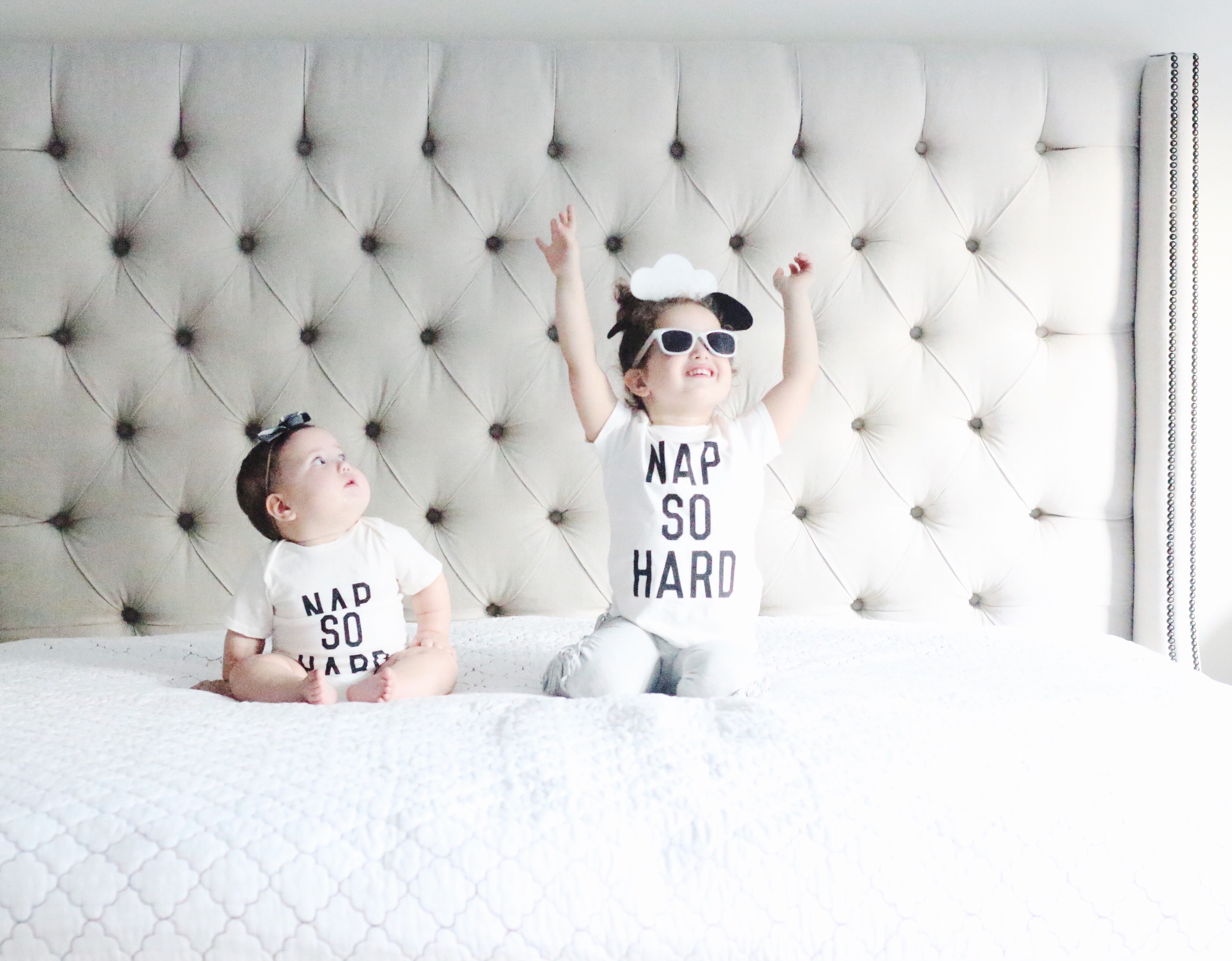 Jean and June. I discovered this brand at the exact perfect time… when Tova and Naomi were both acting crazy in the sleep department. When I discovered their "Nap So Hard" tee and onesie, I knew I had to have both. My kids get compliments on these wherever they go. Every parents can relate.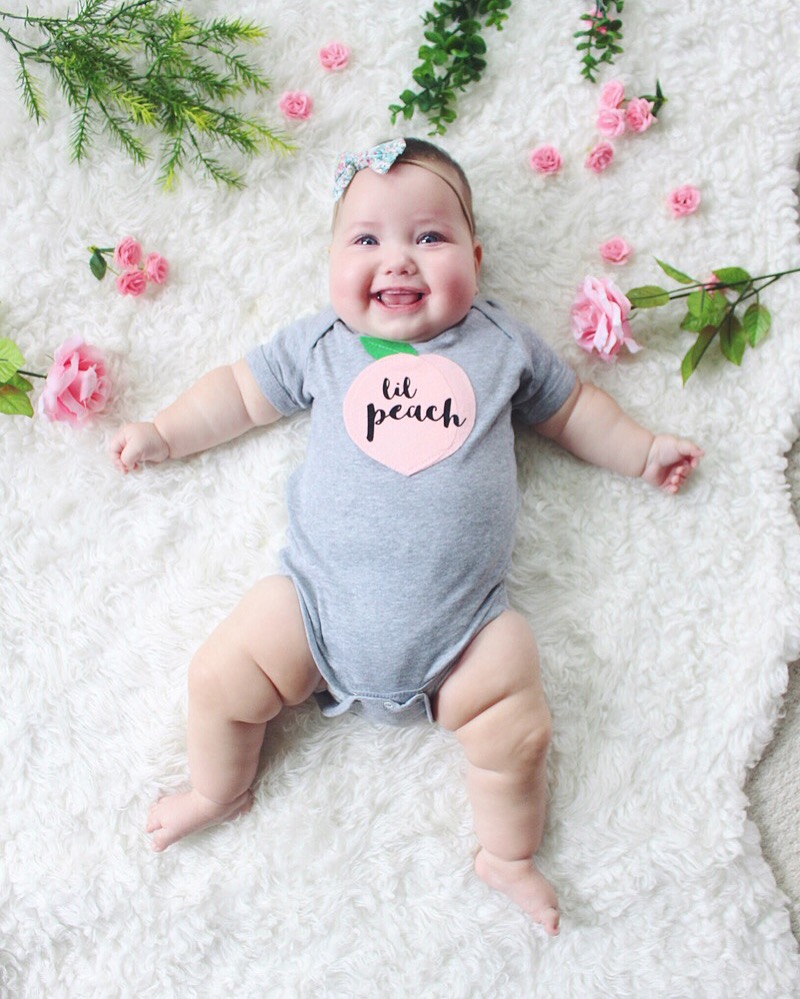 The Wishing Elephant. I first fell in love with this brand when Naomi wore their amazing flamingo Halloween costume two years ago. It was SUCH a hit. But little did I know they also make everyday clothes! Their cute onesies and sweaters are some of my favorite items, and Tova even rocked a couple of their onesies a few months ago. Doesn't get much cuter.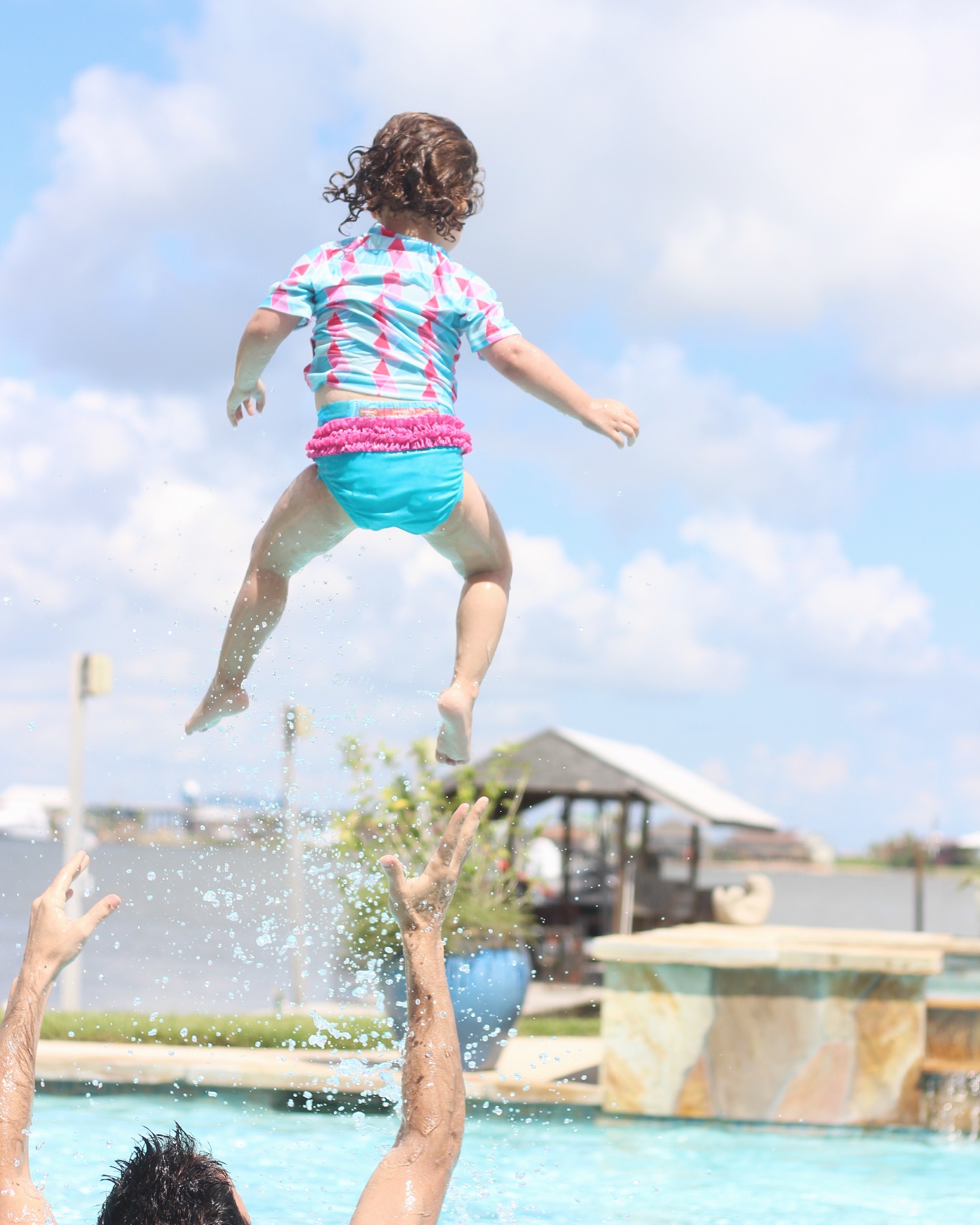 Swimzip. My friend Betsy is a true small business success story, landing a coveted spot on Shark Tank a few years ago for her innovative swimsuit designs. If you've ever tried to pull a wet swimshirt over the head of a wiggling toddler, then you know it's the 10th circle of you-know-what. Enter Swimzip, a line that comes fully equipped with ZIPPERS, for easy on and off. My girls both wear them. They come in adorable prints and patterns, and you can get matching ones for your kids. I'm obsessed and will be making my yearly purchase soon.
What are YOUR favorite small shops? I'd love to know so I can shop them too!