Our children's birthday parties are important. VERY important. I know I spend countless hours planning out every detail, mostly for my daughter, but partly for me. I love to plan parties, and always have so much fun decorating and designing everything from pretty tablescapes to photo walls. That's why I was totally floored to receive these images from my friend Larissa, whose daughter had the most gorgeous tea party birthday recently. She wore a custom cuteheads chiffon and gold sequin dress that we made just for her. But that wasn't the only lovely detail. Here's are some simple tea party ideas for throwing your own incredible tea party birthday.
Pick the right decorations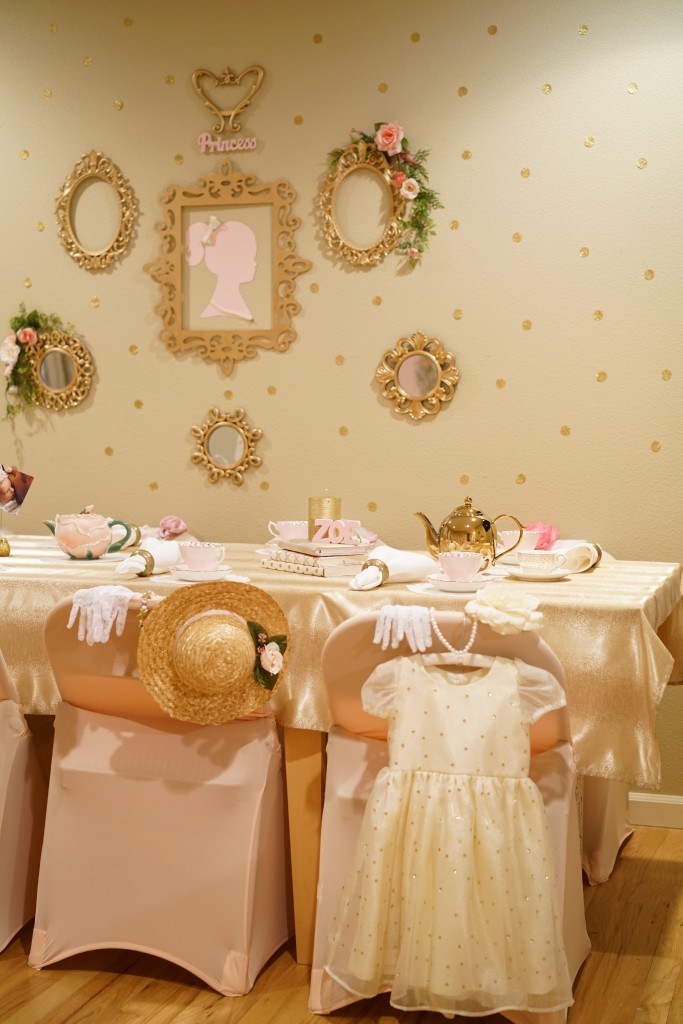 The decorations are just as important, if not more important, than the food. The decorations set the tone and bring the party to life, and I loved the floral elements she incorporated. The gold mirrors and frames + the silhouette are all decorations that can easily be DIYed and look really impressive. A set color scheme always helps too; in this case, soft pink and gold is the perfect color combo for a darling soiree. Her mom also made a lot of the decorations… you don't need to spend a fortune to get this look.
Set a beautiful table
A tea party is nothing without a beautiful table. On the table, you'd normally find tea pots, little sandwiches, china and plenty of flowers. In this case, when serving tea to kids, it's best to make sure adults are supervising, or to keep the tea off the table altogether and make the teapots decorative.
Wear the perfect tea party birthday outfit.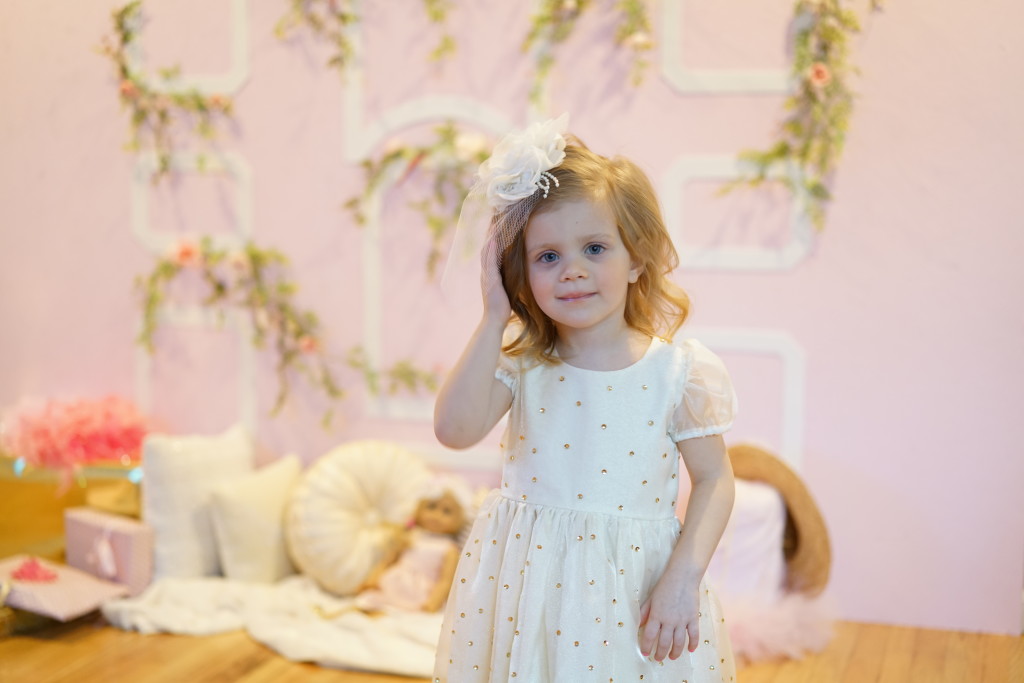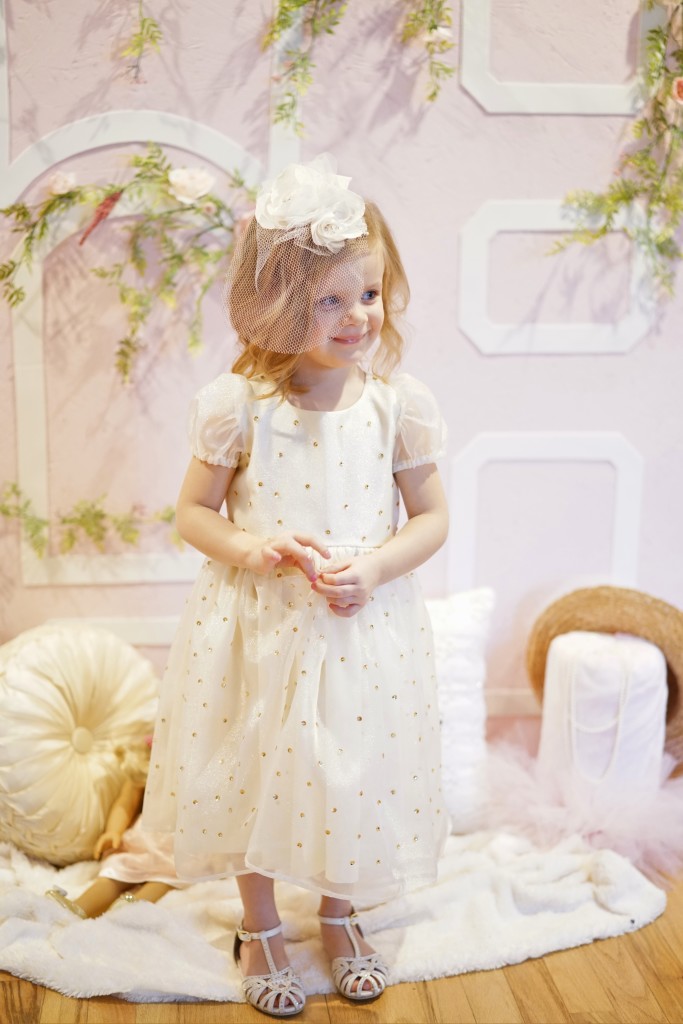 Tea calls for sweet elegance, and there's nothing sweeter or more elegant than this custom dress I designed for this little lady. Her mom Larissa knew exactly what she wanted, which made the design work easy. I love working with creative customers who also give me the freedom to make them beautiful things. In this case, she wanted an ivory dress with a beautiful chiffon overlay and gold details. I adore the little puff sleeves too. Don't forget, we carry lots of beautiful ready-to-ship dresses too! Mom even made the fascinator. Crafty, eh?
Invite dad to sip tea too.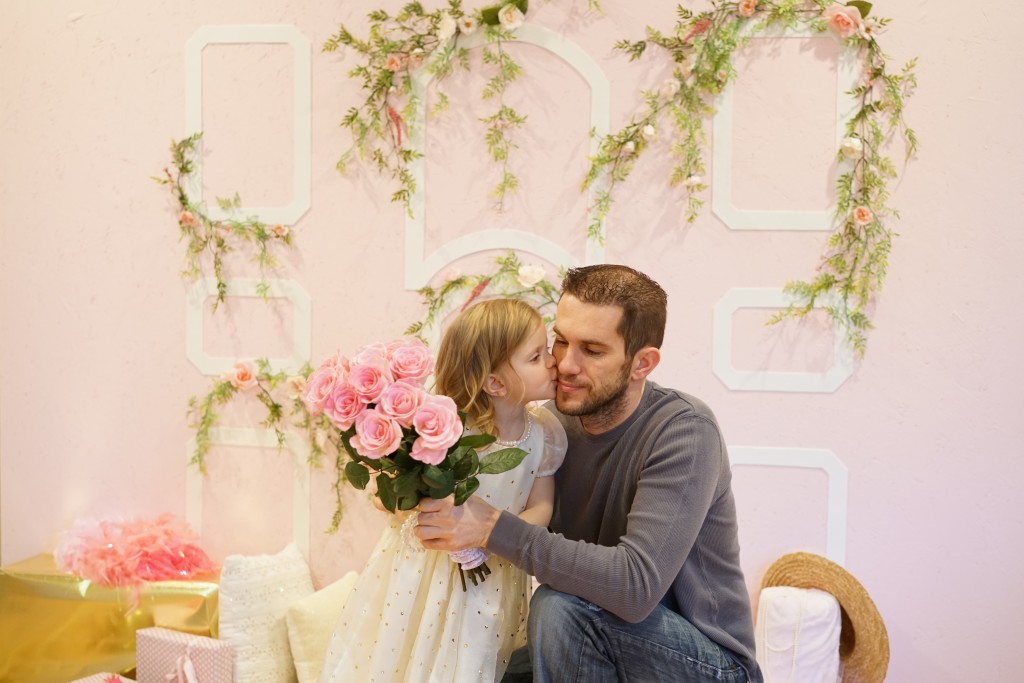 Isn't this the sweetest?
Create a beautiful dessert table.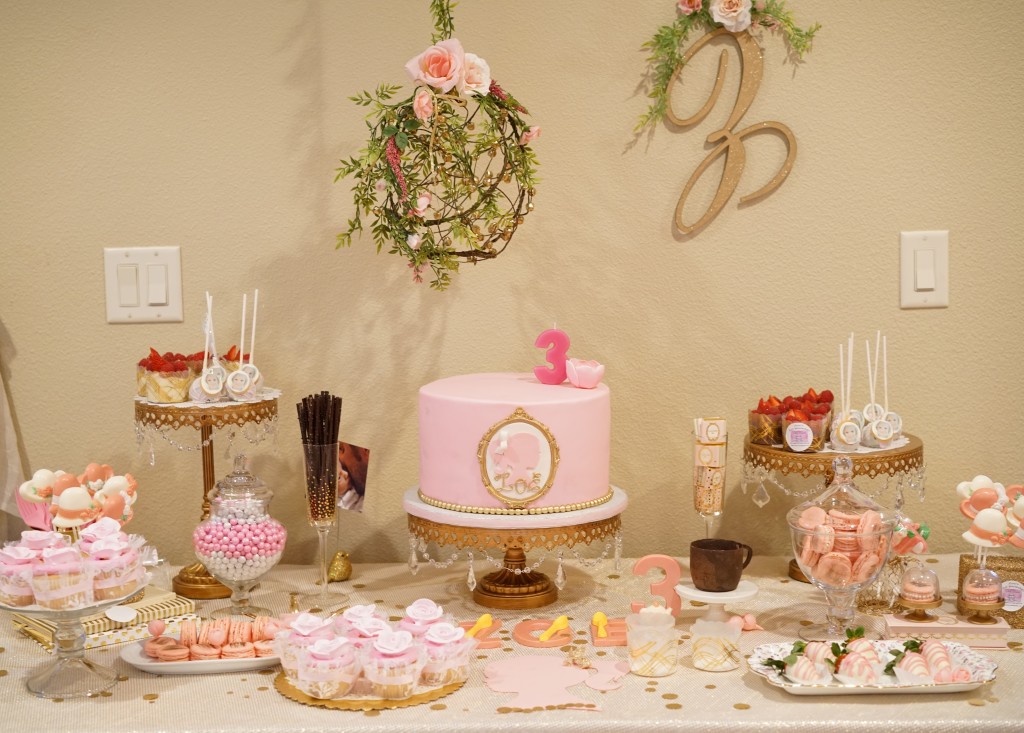 In keeping with the color theme, she crafted the most gorgeous dessert table, featuring delicious tea party desserts like chocolate -covered strawberries, cupcakes, and macarons. I'm in love with those gold and crystal cake stands. The different heights of the stands give you lots of points of interest, giving the table depth. Sprinkle confetti on the table to give the table added sparkle.
Design a backdrop for picture-taking.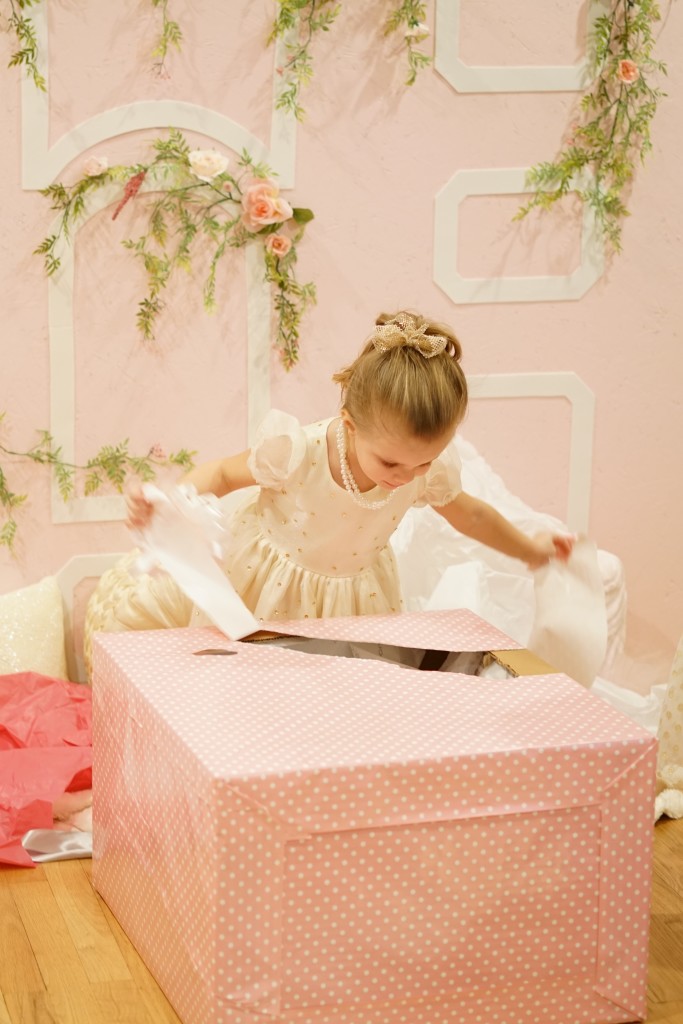 A pretty backdrop doesn't mean you need to spend a lot of money or DIY something crazy difficult. Create a gorgeous photo backdrop like this with floral accents and greenery. Incorporate items you already have around your house, like mirrors and frames. You can also create a background with balloons, bolts of fabric, and garlands.
Would you host a tea party birthday for your little one? I love this idea and might need to add it to my list of future parties to host for my daughter!