I guess it's the whole second baby thing, but I'm not really buying much of anything the second time around or asking for anything. I feel pretty set as far as newborn essentials go.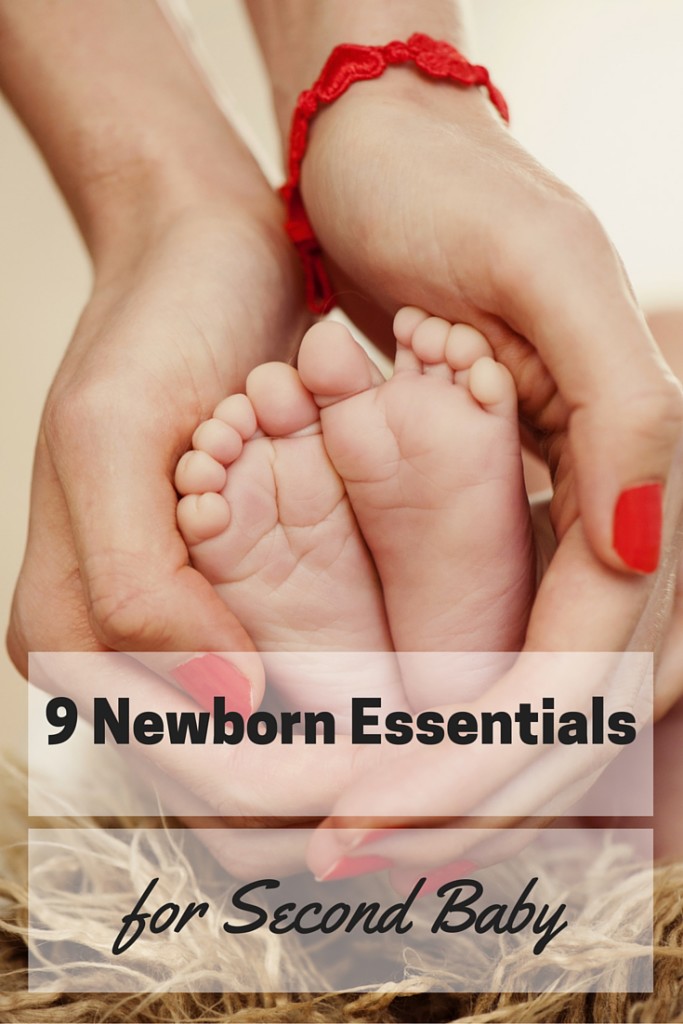 I'm having another girl at the same time of year as I had the first baby, and we're pretty well stocked with stuff. This baby's getting new furniture — including a crib, since Naomi is still thankfully in hers — and some basics, like pacis and bottles and onesies, but other than that, we're pretty well stocked.
You also realize with baby #2 that you really don't need that much (even though everyone TOLD you the first time that you didn't need that much). The first time, you didn't believe them; you thought if the nursery wasn't done, the world would end. You thought she needed fancy dresses and tiny shoes. Nope, nope, and nope. The second time around, you know better because you've been there, done that.
I will say, though, that a LOT has changed in the world of newborning in the last two years, and I've seen so many cool, new products come on the market. I've also discovered some things that seem like they'd be a great fit for a family with two kids two and under. I've been keeping a short list in my iPhone of all the things I really want for this new baby, because there have really been a lot of changes in the marketplace, and I've been loving some of the cool, ingenious products for newborns I've seen. Here are some of the items that are on my list.
9 Newborn Essentials I Didn't Have the First Time That I Definitely Need This Time
What are your newborn essentials?