Well my friends, I write to you from a bunker underground, where no one has the flu, and no one is on day 1 of potty training… JUST KIDDING. Both of those things are happening in my house, and I have no such bunker. I am literally in the thick of it (and thank goodness for my amazing cuteheads crew for keeping this train on the tracks), though I have emerged momentarily to share some exciting news with you…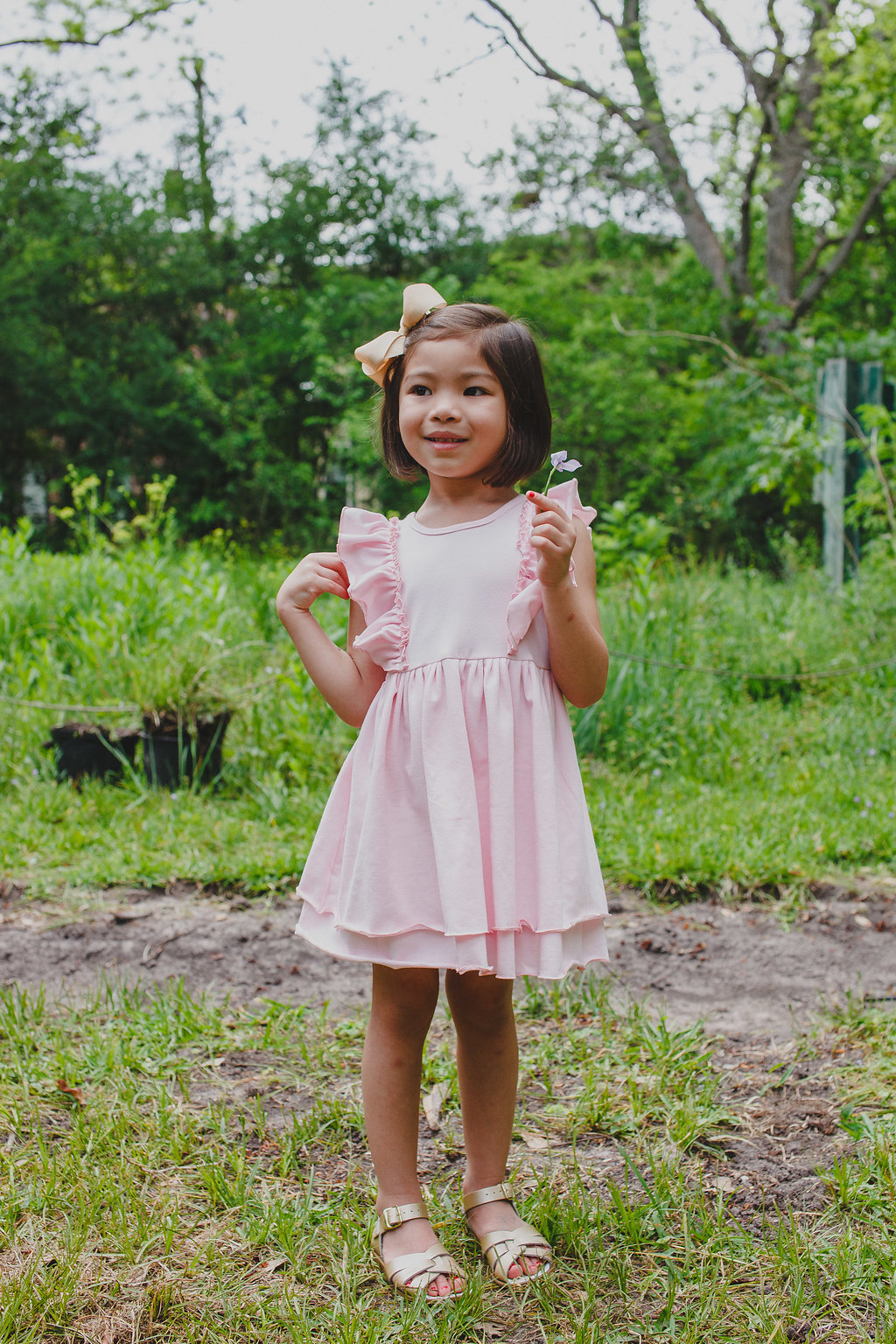 You asked for it, and we answered: a twirly pink jersey dress for girls is now available!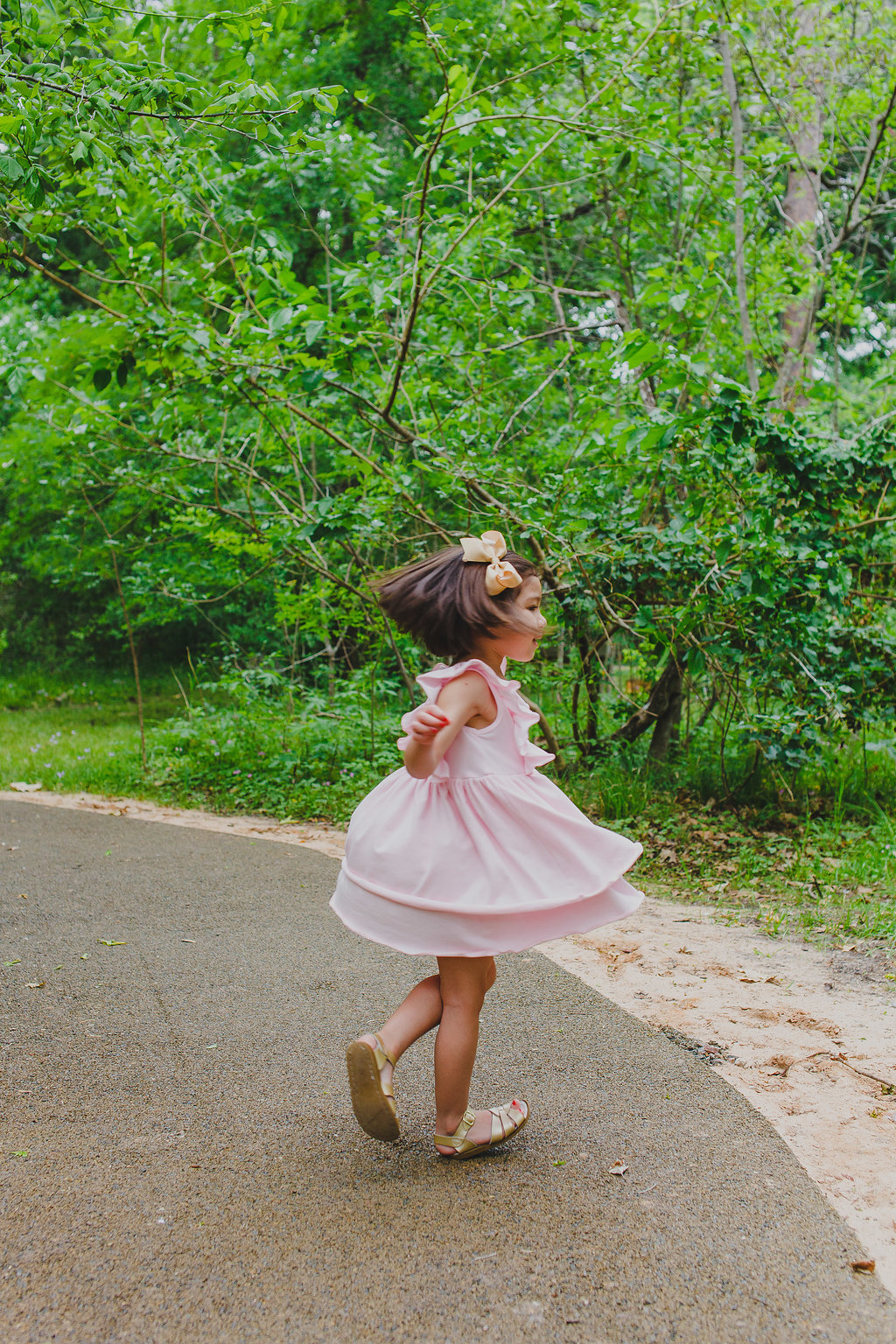 I introduce to you the Juliet, in the softest, sweetest girls jersey Summer dress. One of the things I know for sure is that my customers love pink! And so do I. I couldn't resist adding this late-season addition to the Vanilla Blooms collection, and I'm excited to share the gorgeous photoshoot we did for it with you.
We shot this dress in a park in Houston, in spite of looming storms. We hosted our first open call for models, which I've always wanted to do, and the response was incredible. We had hundreds of incredible women offer up their gorgeous children for this shoot, and ultimately we chose Sophia and Blake, two sweet little ladies. They totally rocked this shoot.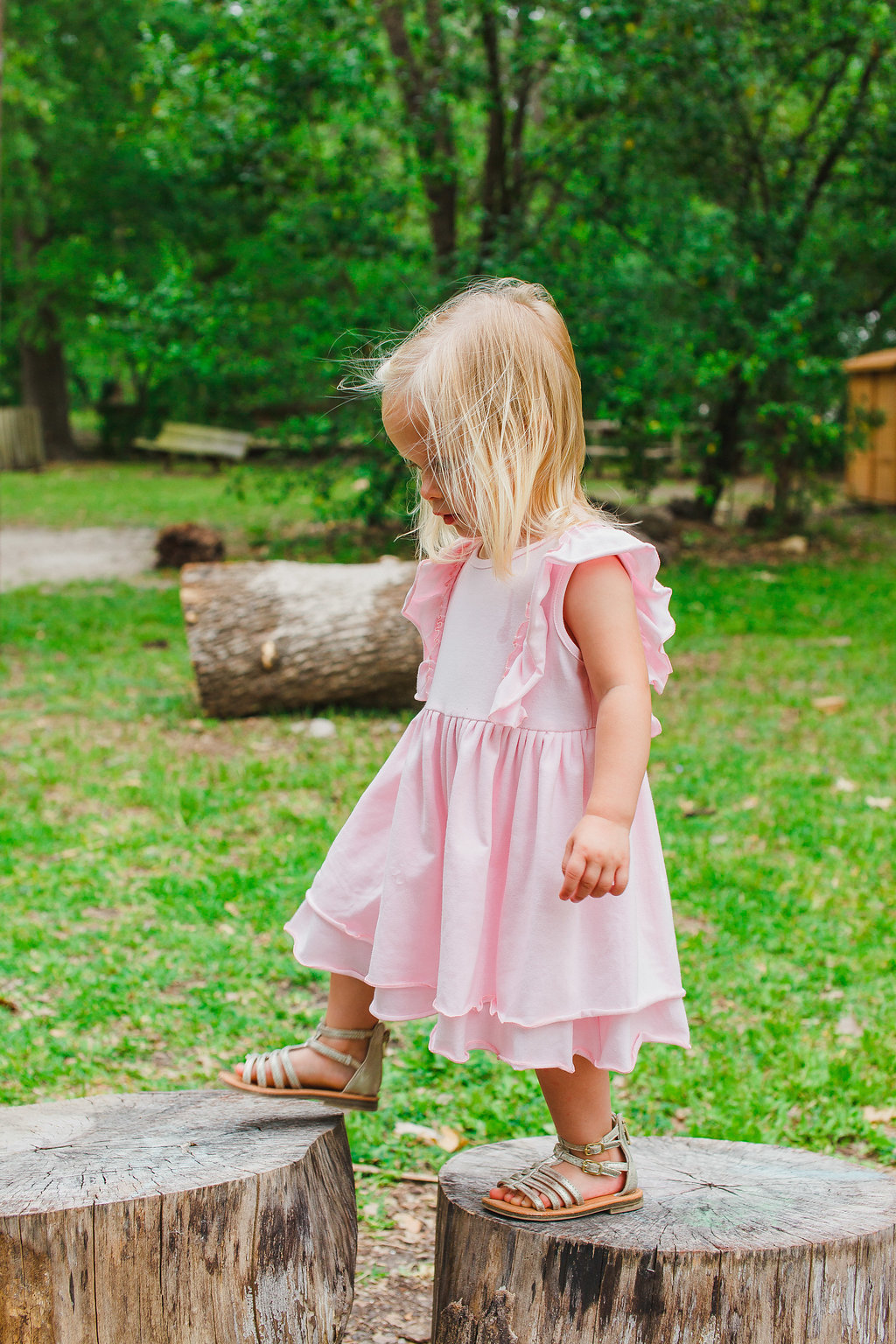 Of course, trying to get just ONE child to smile for the camera is a challenge, but two is exponentially harder. Then throw in a stubborn 3 year old, who insisted on coming with mommy to work, would ONLY wear this Paw Patrol dress, but then wanted to be in every picture. Good times. 😂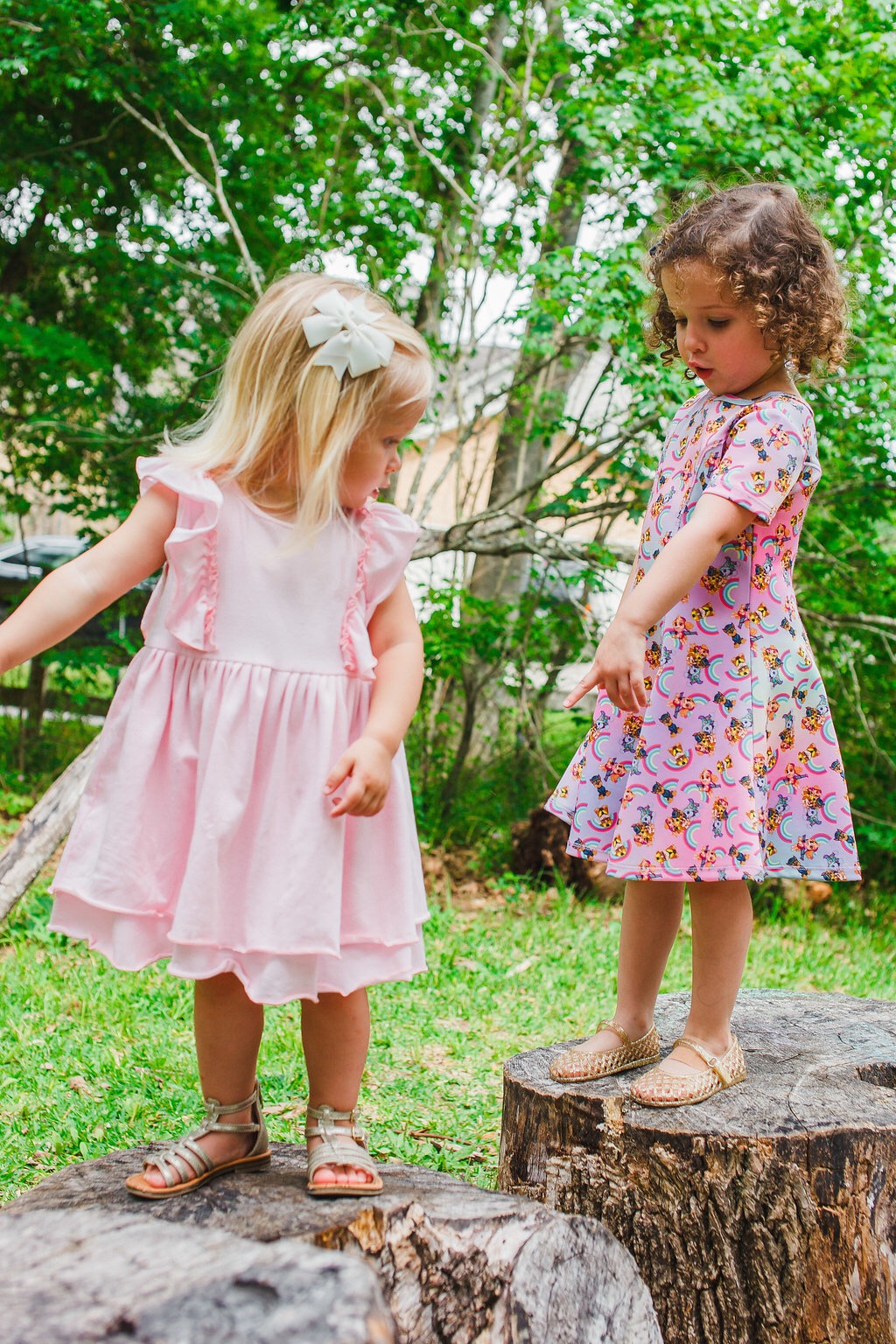 We wanted to capture the spirit of childhood and Springtime, since this dress is a warm weather must-have. We felt it had a bit of a ballet feel to it, so we selected the name Juliet from an amazing list of suggestions from the ladies in our private VIP Facebook group, The cuteheads Collective VIP. The awesome lady who submitted the winning name received a $25 gift certificate to shop at cuteheads.com! You might want to join, lots of fun things going on there.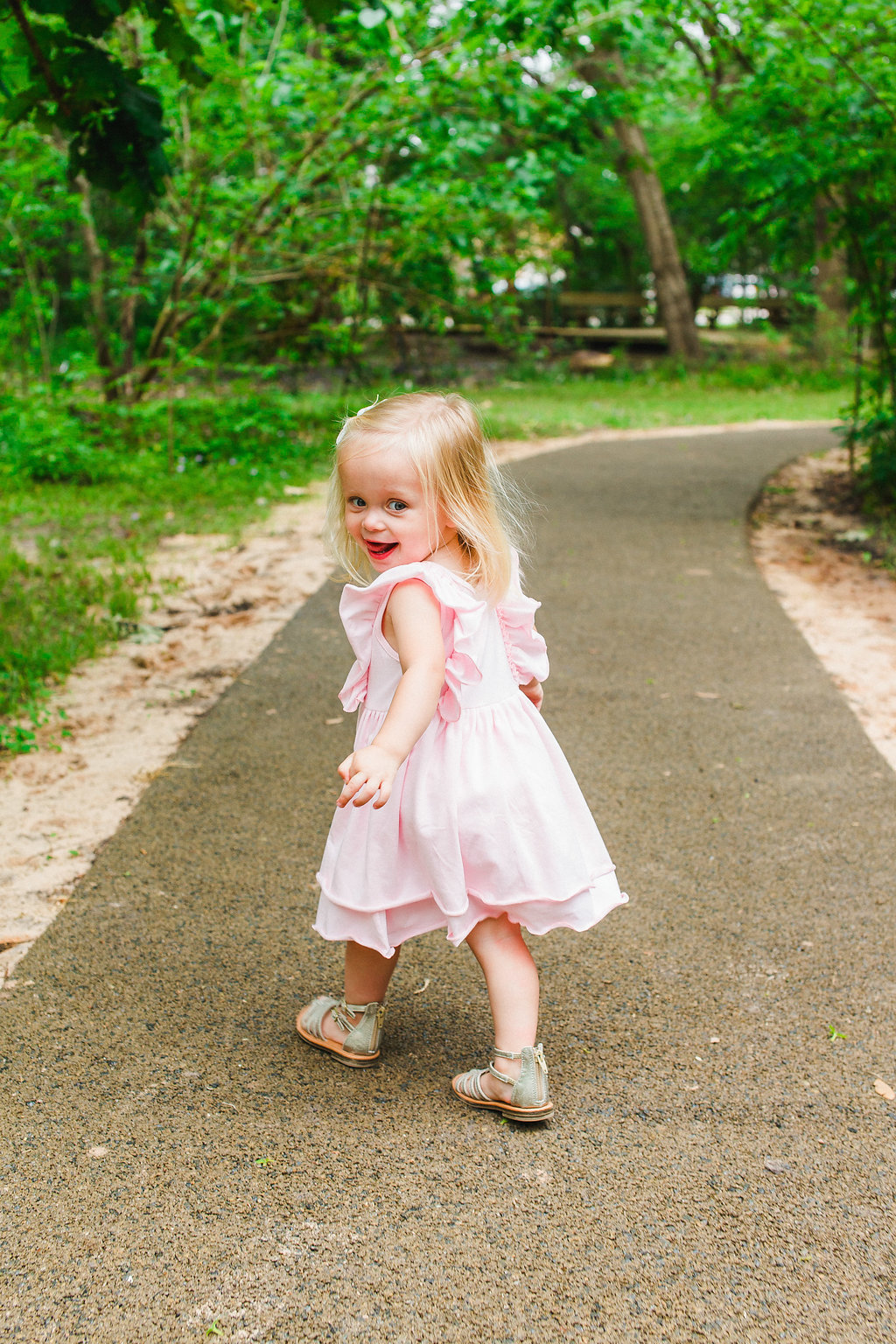 Juliet's first day in the shop was incredible. She flew off the proverbial shelves, and I'm so glad you love her as much as we do! This pink jersey dress is limited edition, and is already on the flat road to selling out. Snag yours now before they're gone for good. BIG thanks to our amazing photographer Layla, from Le Zu Photography. She rocked it.
Anything you want to see us make for Spring and Summer? Share with us in the comments!