Growing up, who didn't want a cool room with a cool bunk bed in it? I wanted a place where I could sleep that doubled as a secret hiding place, and back then, there were some awesome bunk beds that accomplished both of those things. Flash forward to now, and the cool kids rooms you can find on the internet go WAY beyond just cool bunk beds. They border on insane (in a good way!), and make me jealous that my own room doesn't have a floating pirate ship. We didn't even know how cool rooms could get.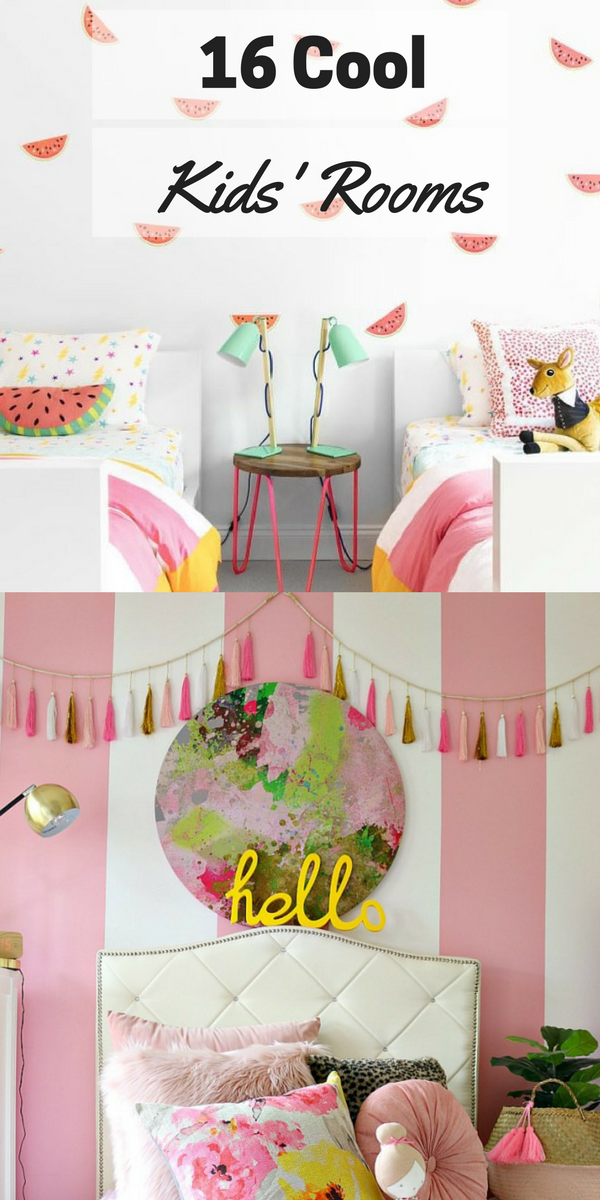 I tried to make both of my girls' rooms beautiful and livable, and I tried to shop small for them wherever I could. But man, the rooms featured below really take decorating to the next level! Not all of these cool kids rooms are expensive to do, they just take a lot of time, dedication, and searching for the perfect elements. The DIY tree house is pretty incredible, as is the outdoor reading nook. Maybe these aren't exactly bedrooms, but I bet if you had them in your house, you kids would spend 99% of their time in there. Any time spent away from screens using their imaginations is time well spent, don't you think?
We talk a lot about kids fashion on this blog, because, well, that's what we're all about. But I have a secret love for decorating, and I love the creativity and uniqueness of the spaces below. Gotta show the decor space some love too! So scroll through to see some of the amazing spaces we've rounded up for today. And click the "source" links to see more pictures of your favorites.
Happy Monday!