Happy Friday, my friends. Today is a big, big day: we released details for the first-ever model search for cuteheads' very first brand film! This project is a long time in the making, and we'll be shooting this film in the hopes that our wonderful customers can get a better sense of who we are, what we do, and why we do it.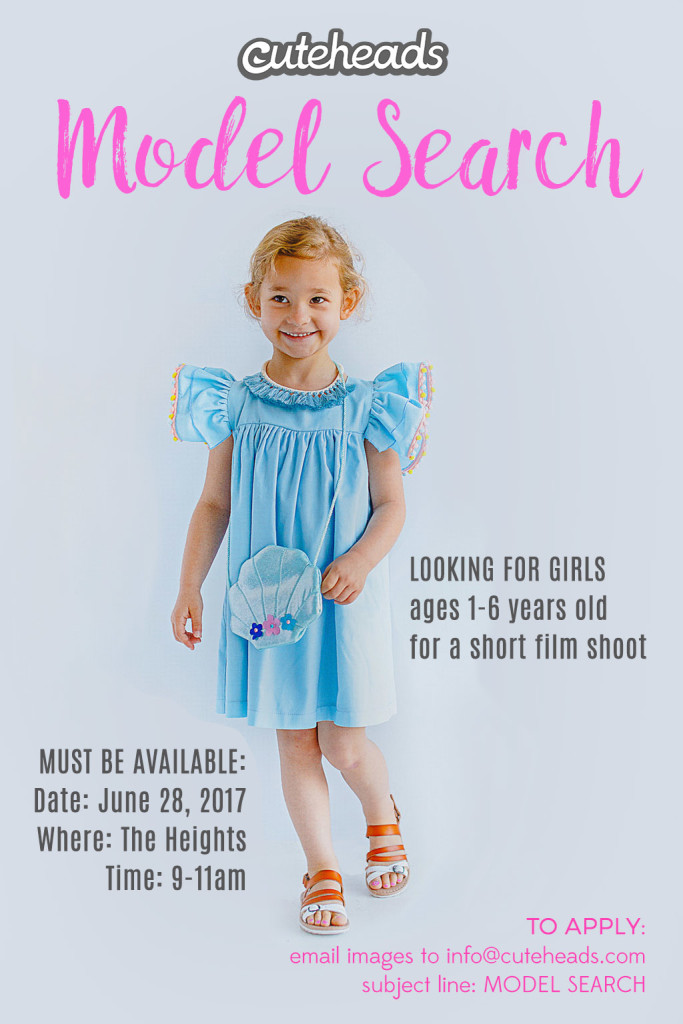 We'll be shooting on 6/28 in Houston — will share more details with those who are selected — and I'm thrilled to be able to feature some of my favorite customers as well as some of my first customers, those who have been with me on this journey from the very beginning.
I can't wait to showcase the cuteness overload that we've got cooking for this shoot. We've got a lot of amazing things lined up for the day, and I can't wait to show you all the finished product.
We're currently in the casting and scripting phase, and we're going to be finalizing our model selection in the next couple of days. If you're interested in applying and live in the Houston area, we'd love to hear from you!
Have a great weekend. xo