Somehow, Easter is right around the corner, and what better way to welcome it than with an Easter inspiration board for your little ones? I love EVERYTHING pastel, and Easter is all about pastels. That's why the Zooey dress, in robin's egg blue buffalo plaid is the perfect Easter dress for your little fashionista.
Aside from the cuteheads dress featured here, there are a few other notable small shops we're including, like Honey Bows, a cute bow shop I recently discovered on Etsy, and Golden Thread, the local Houston jewelry company that makes not only gorgeous pieces for mama, but the sweetest jewelry for baby and child too. I couldn't help but include a few of my recent #shopsmall favorites!
We've rounded up a few of our Easter picks for you. Whether you're looking for fun basket, the perfect girl's Easter outfit, accessories or home decor, you'll find it below.
What are some of your favorite Easter traditions?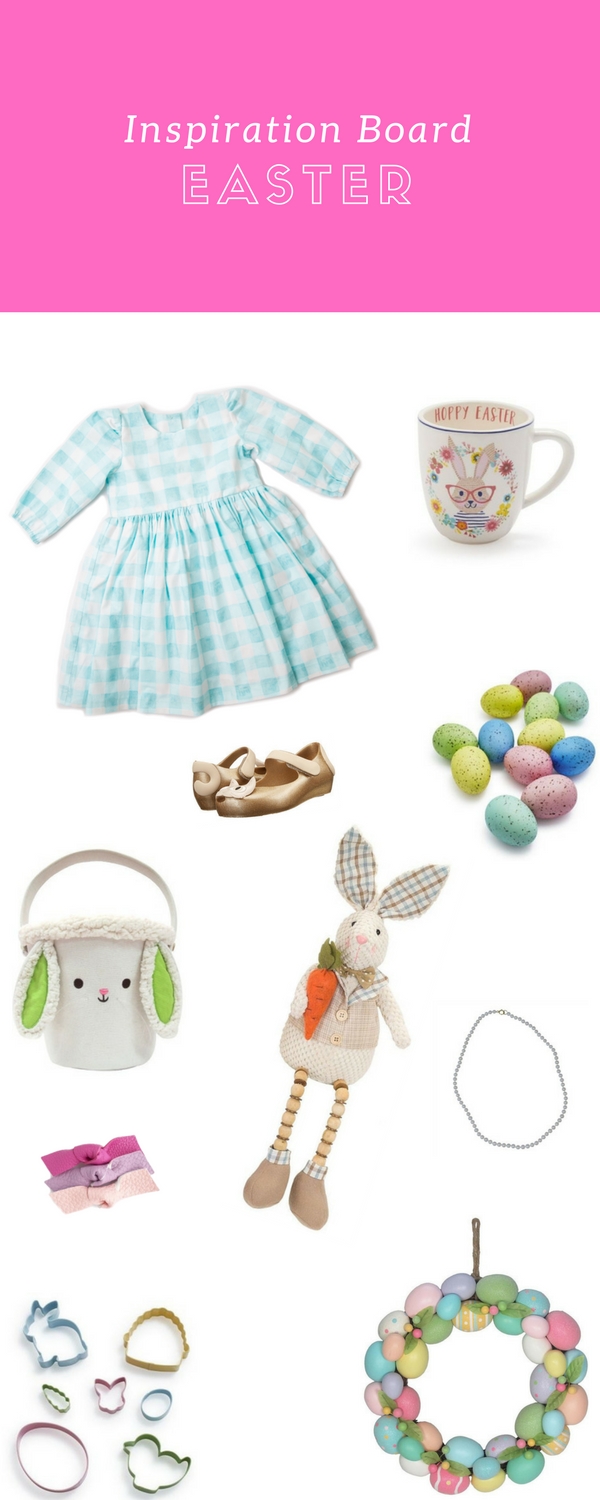 dress // shoes // mug // eggs // Easter basket // bunny // pearl necklace // bows // cookie cutters // wreath