If you're not familiar, Dressed Collective is an incredible curation of small shops, who design and sell exclusive childrens clothing. I was so excited for cuteheads to be accepted as a member a few months ago, because I adore and admire so many of the shops involved!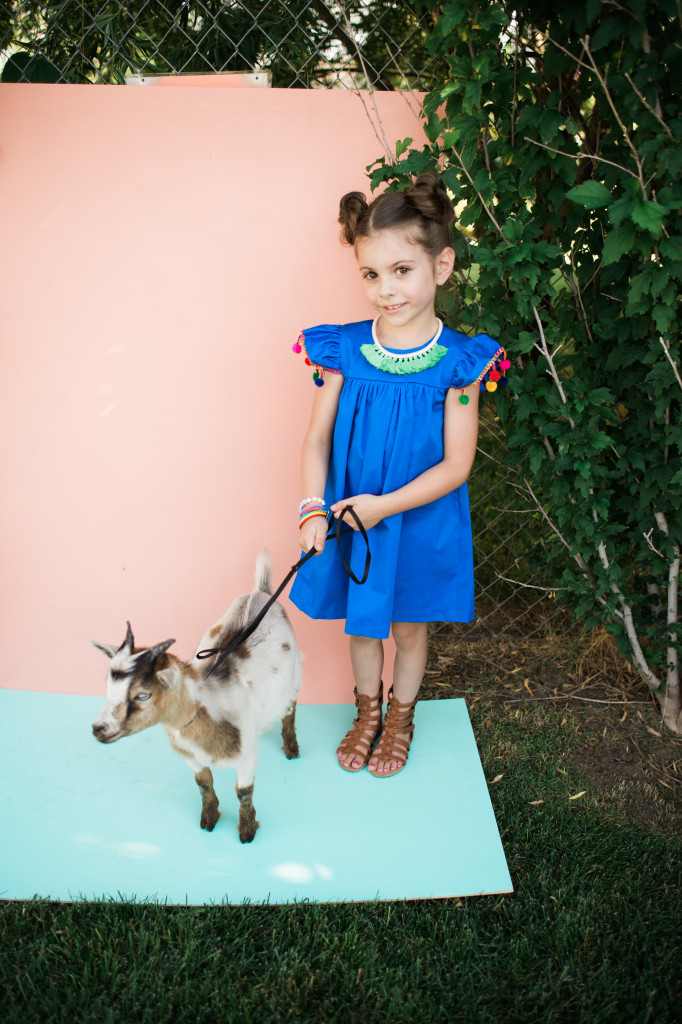 One of the best parts of Dressed Collective is the collaborative photoshoots that happen on a pretty regular basis. I was beyond pumped to provide a couple of our most popular pom pom dresses for this month's shoot. And when I got the pics back, I seriously couldn't handle all the cuteness! I absolutely loved our dress paired with that Gemma & Filo necklace.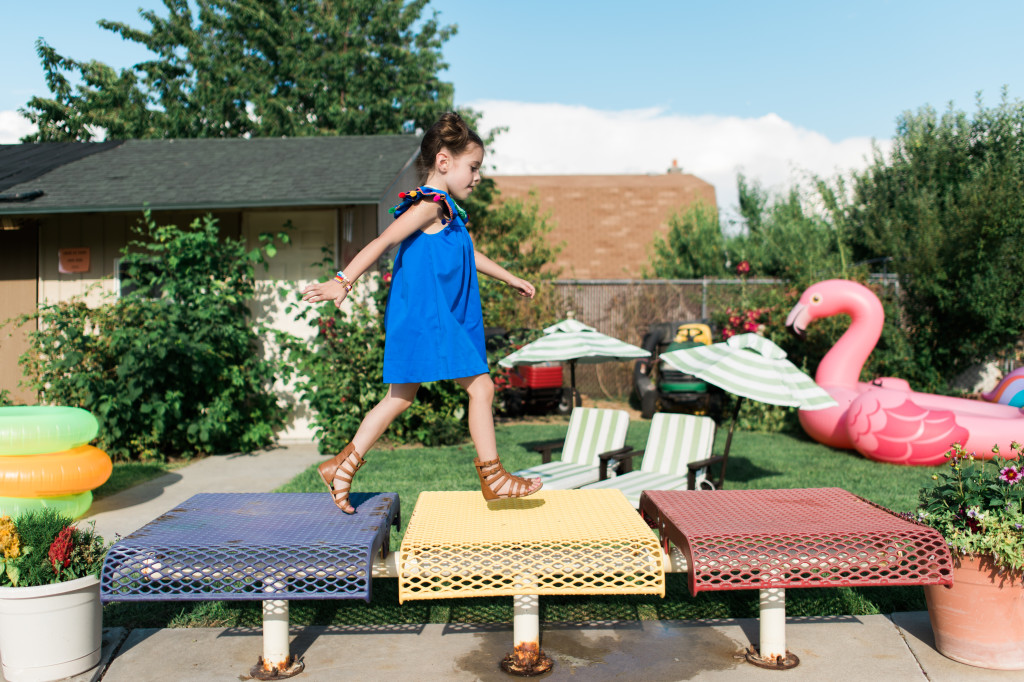 For one, how about that goat?! I am seriously convinced that every photoshoot from here on out needs an animal or two. They say never work with kids or animals, but we're all about breaking the rules around here.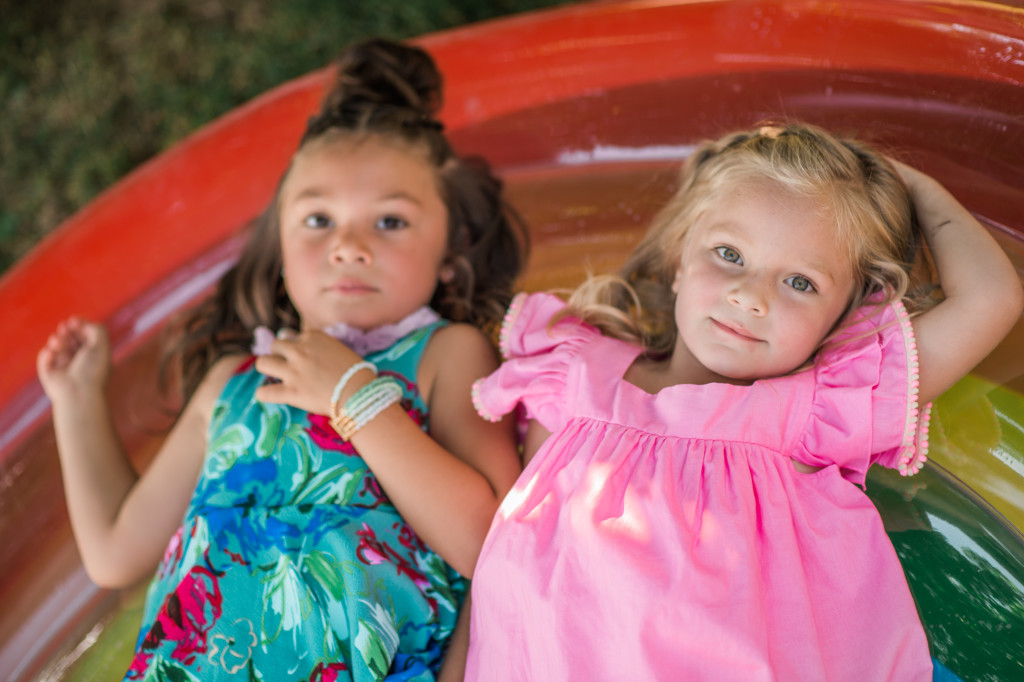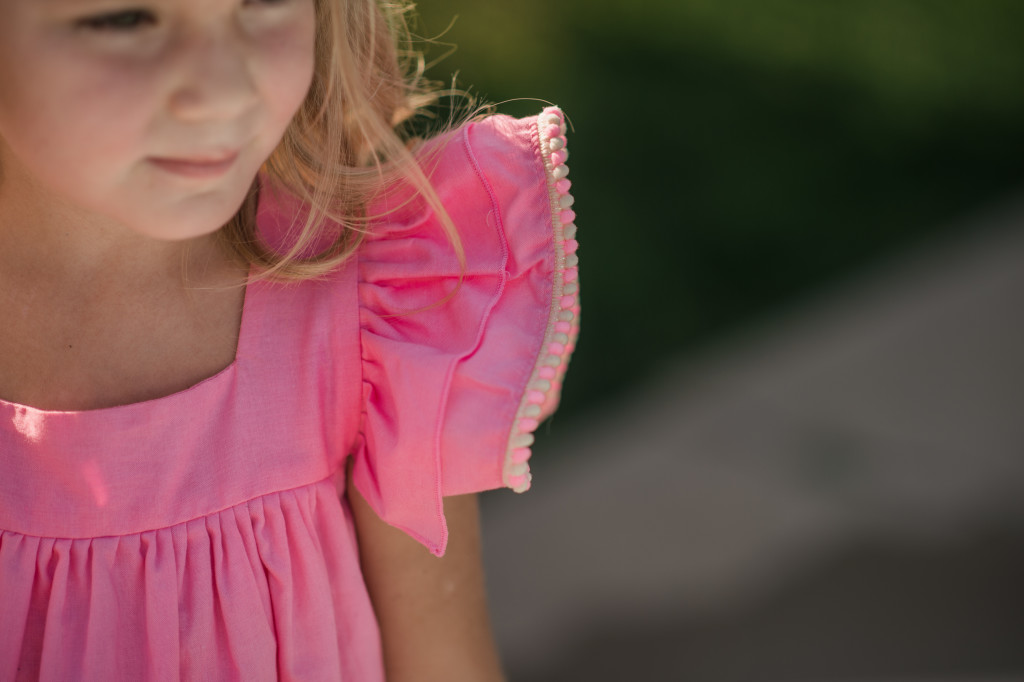 I have long been an admirer of Sweet Orange Photography, who takes the most gorgeous photos and works with so many small shops! I love her deep, rich style and the way she edits. Her style lends itself perfectly to the type of photography we do here at cuteheads, so it was a perfect fit. Somehow she manages to capture these girls' spirits: their wild and imaginative personalities and all that sass.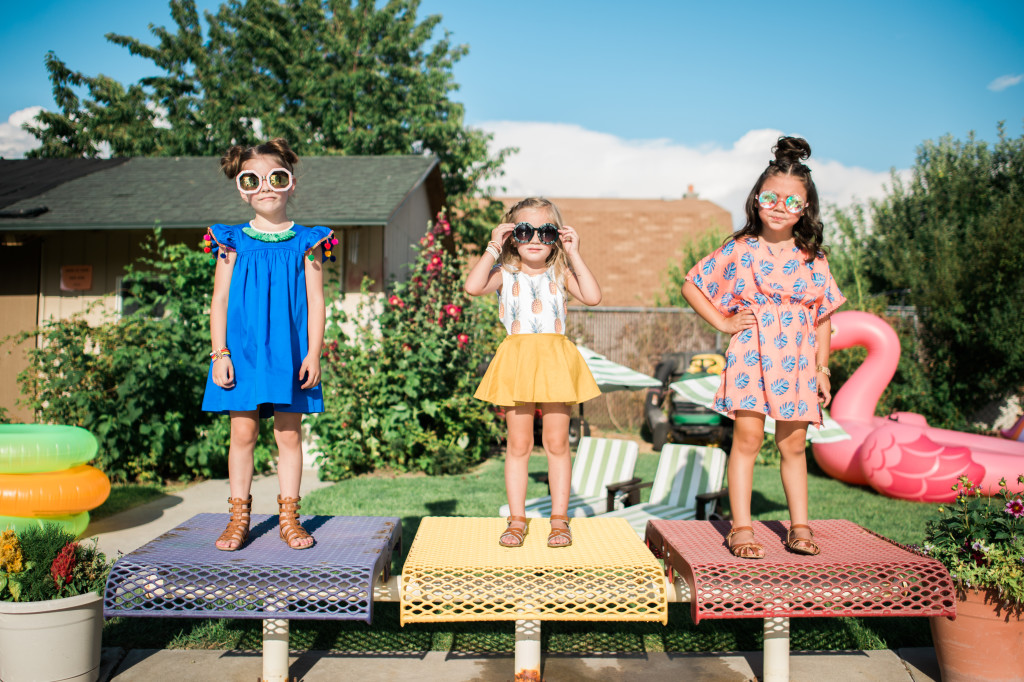 We featured the Fancy pom pom dress and the Caitlin dress (sold out), two bright and fun frocks that really can be worn any time of year, but definitely look cute poolside.
How incredible is that mermaid costume by Lovelane Designs? Her designs are incredible; I will definitely be purchasing costumes from her for the girls for Halloween this year!
Head to Dressed Collective to shop the rest of the wonderful member brands and to see more exclusive childrens clothing from stores you're going to love!