I'm excited to introduce you to our new feature, Friday Five! This new, regular series will feature some of my favorite cuteheads mamas & their little ones.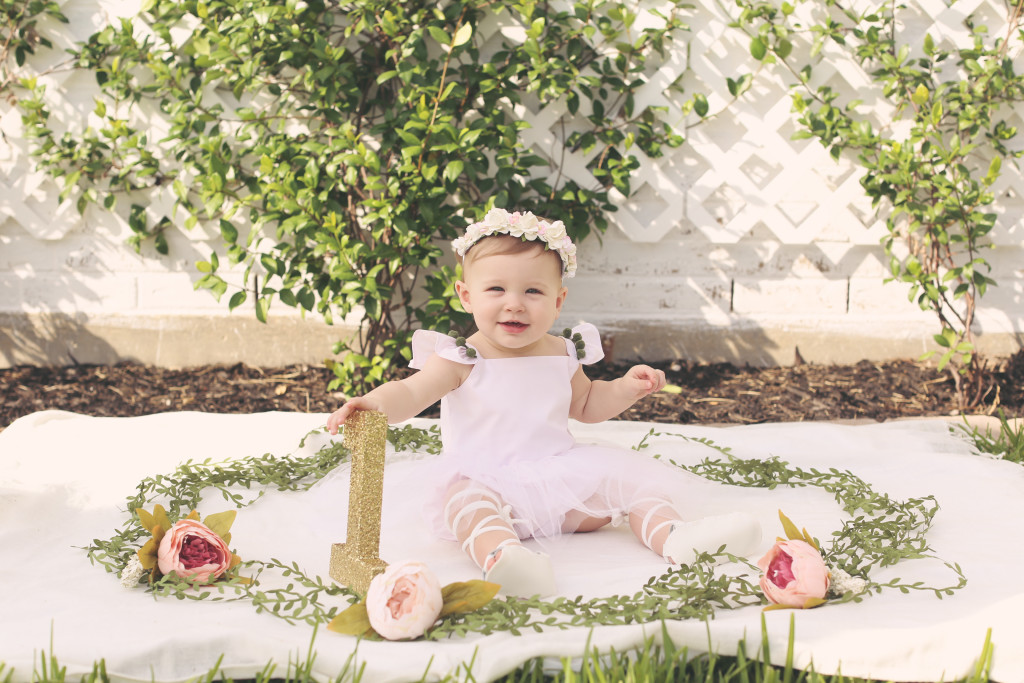 When Southern Chic Style blogger — and my friend — Bethany asked me to design a first birthday outfit for her sweet Lilyana's first birthday, I jumped at the chance. We'd been making tutu rompers for some time, but I'd only customized it a couple of times. The color combo she requested was absolutely STUNNING.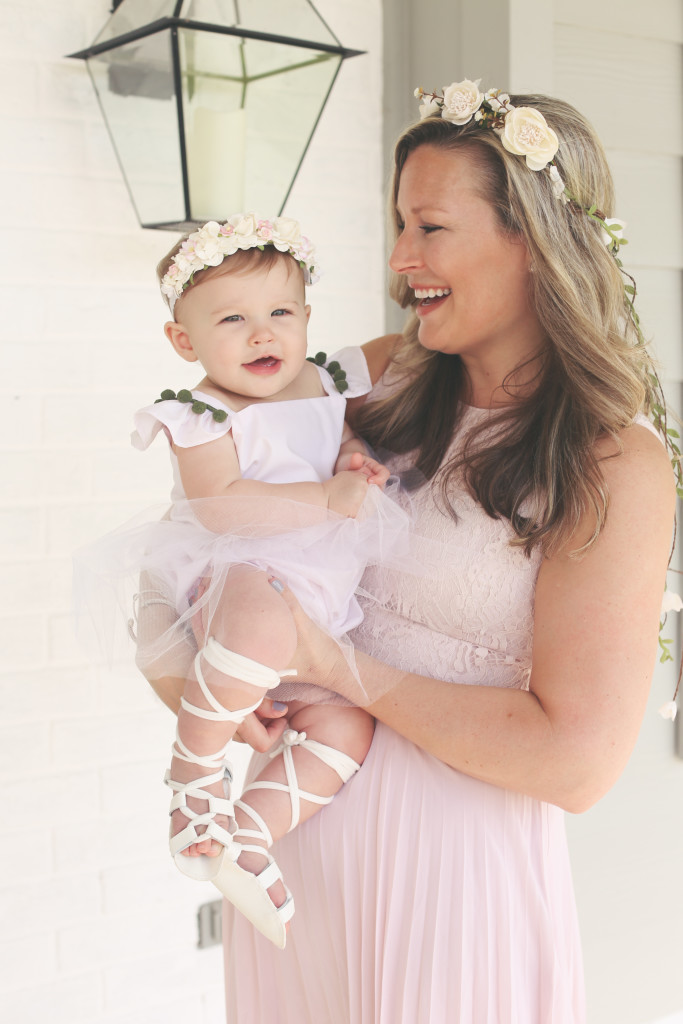 She chose a light, almost-white pink with hunter green trim to accent the natural floral accessories and ballet-style sandals for her little one's photoshoot. I loved the sweet photos that Monarisa Smile Photography shot of both mama and baby… such a special shoot for their family to cherish forever.
I wanted to feature Bethany, not only because she's been a great customer since her little one was born, but because she's an amazing mama, balancing career, blogging, motherhood and philanthropic endeavors, and doing it all with chic Southern style.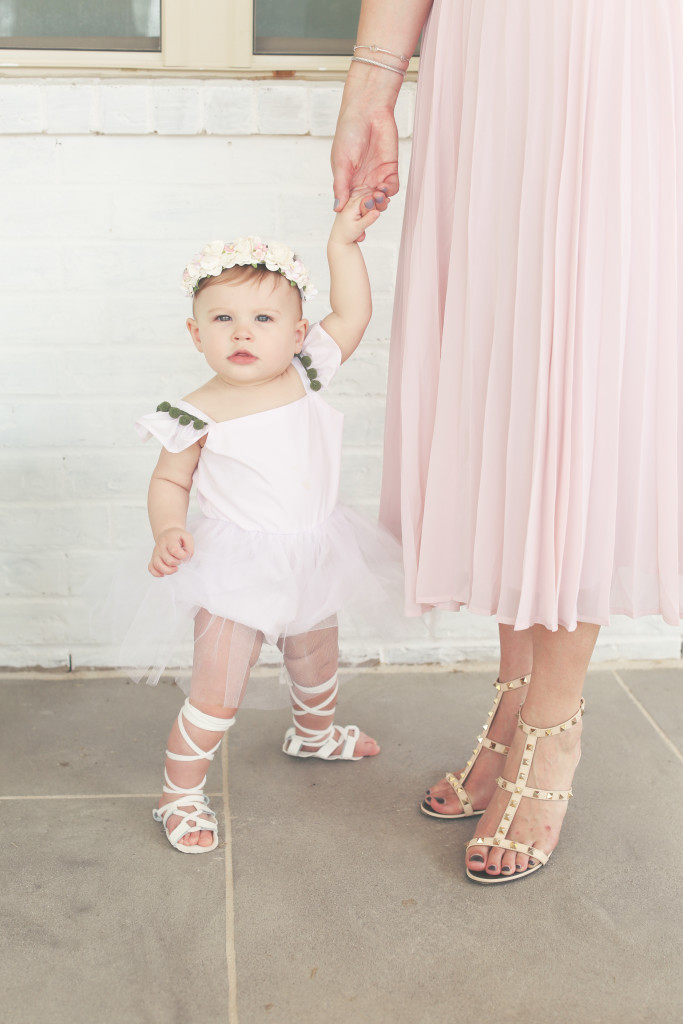 Get to know Bethany below.
1. What is your favorite thing about being a mother?
It's so cliche, but there really is nothing like seeing life through your child's eyes. The holidays are more fun, things that seemed mundane before are now exciting because she finds them exciting, and it's incredible to watch her learn. She just started picking things up when we say it's time to clean up. That was pretty cool!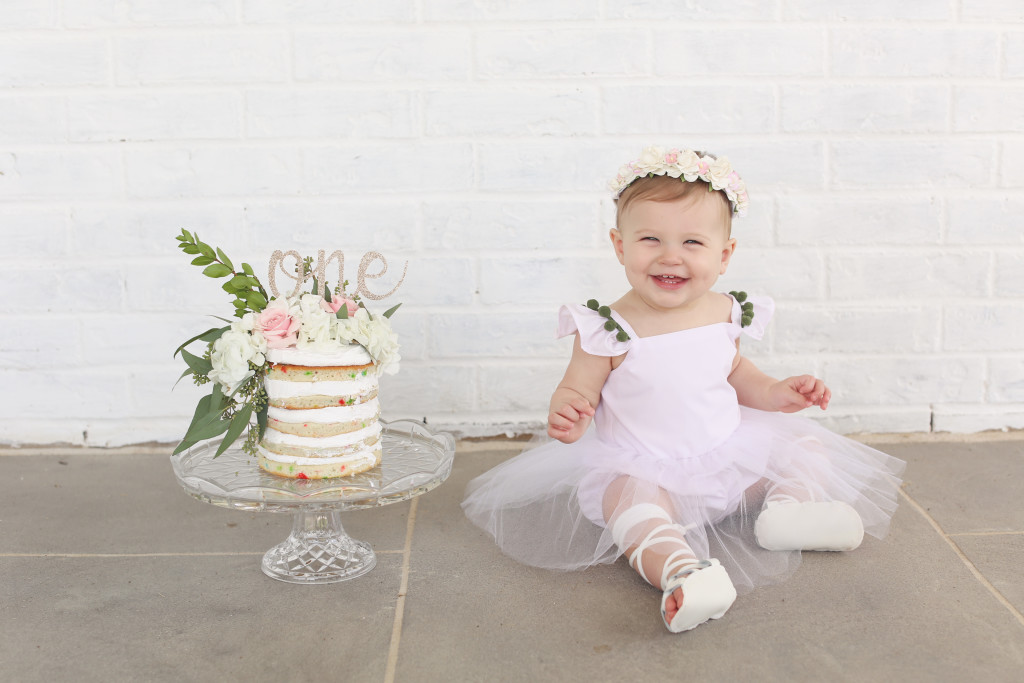 2. Your little one just turned one! How did you make her celebration special?
We created a garden party to celebrate with family and close friends, complete with her first custom piece – a custom cuteheads tutu romper, of course!

3. As a mom, what has been your greatest challenge?
I'd heard this from other moms before, but I never fully understood it – the guilt of being away from her as a working mom. I know the time away is good for both of us, but I certainly feel guilty when I have been working all day then have an evening commitment that has me leave again before bedtime.

4. You have a popular blog called Southern Chic Style, how has being a mother influenced the direction of your blog?
I have integrated baby style into posts occasionally, now. I have also learned as a mom that it's okay if I only post once a week on Southern Chic Style. However, I've had so much fun with the mini outfits and accessories that there's now a mini offshoot of Southern Chic Style on Instagram called Petite Southern Chic (@PetiteSouthernChic), dedicated to mini style. Surprisingly, my husband came up with the name! It was perfect. I love being able to have the blog reflect where I am in life right now!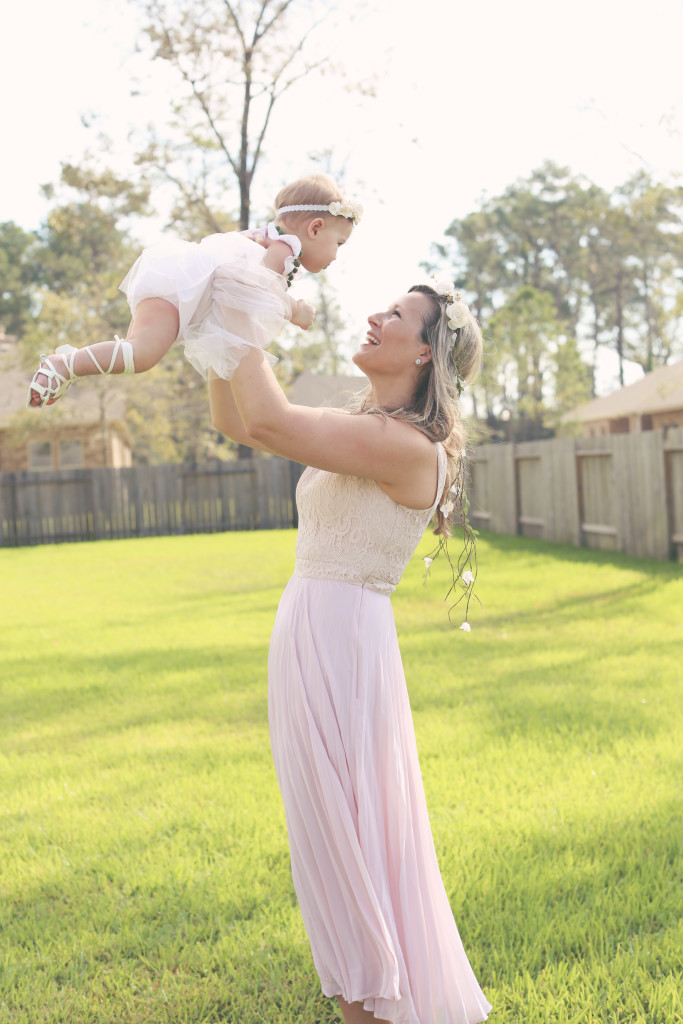 5. If you could share one piece of advice to mothers everywhere, what would it be?
It's okay to say no to things just to spend more time with the family. I think anyone who has kids would agree that time flies by and these babies grow so fast. Saying no is a little easier than before baby. I want to be there for the milestones and sweet snuggles before she's too cool to snuggle with mommy.
Make sure to visit her blog, and follow her on Instagram.
Check back every Friday to meet a mama who's doing big things and shopping small.