Where did the Summer go?
No seriously. WHERE DID THE SUMMER GO?
I'm over here reminiscing about all the fun Pinterest-y mom things I was going to do with my kids, all the art projects, all the day trips… and now, Summer is over and I'm over here crying into my coffee.
But no, we had an awesome Summer. We traveled, we swam, we played, and maybe that's why this blog has been slightly neglected. I've been trying to disconnect a little more, and it's definitely paid off. I do feel closer to my kids and more connected to them, and it's also made me more focused and energized about cuteheads and the FW17 collection launching in just a few weeks!
But I digress.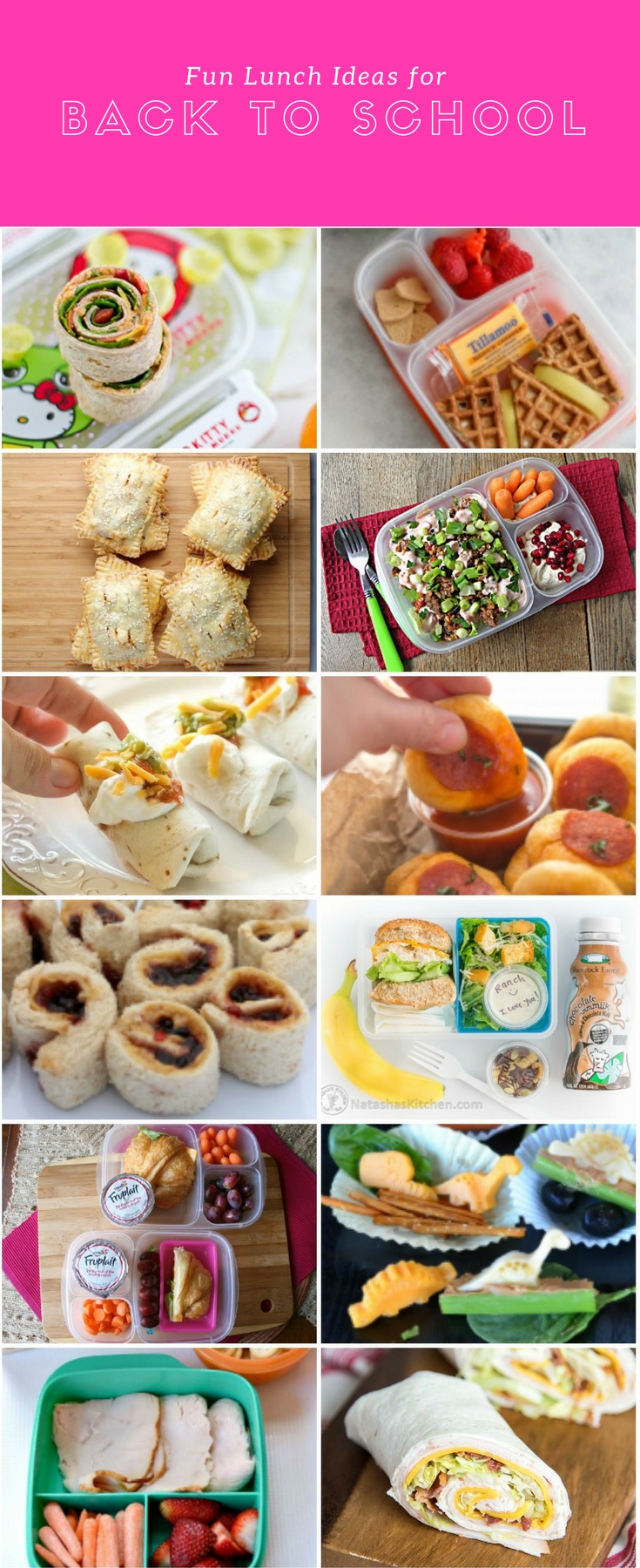 Now that we're going back to school, it's time to start thinking about school lunch ideas for Back to School. We're actually sending two little girls to school this Fall, and although this is VERY depressing news for me (how can my baby be going to school?!), I'm excited to have them both on a similar routine. I also know that Naomi will love having little Tova at school with her; she's always so proud to show off her little sis.
So today on the blog, we've rounded up some of the very best non-boring back to school lunch ideas that won't take you hours to make and will fill their tummies up every day. I know I have one picky eater at home and one who's allergic to pretty much everything, so I've included a good mix of things that could work for a variety of different eating habits.
Which one's your favorite? xo
Fun School Lunch Ideas for Back to School
School Lunches for Picky Eaters from Growing Up Gabel
Breakfast for Lunch from What Lisa Cooks
PB&J Sushi Rolls from Eating on a Dime
Practical School Lunches from Natasha's Kitchen
Dinosaur Bento Lunch Box from Gluesticks and Gumdrops
Turkey Bacon Ranch Wrap from Like Mother Like Daughter
Taco Pop Tarts from Babble
Polka Dot Pizza Dippers from The Good Stuff
Slow Roasted Tomato + Basil Hummus and Veggie Wraps from Oh My Veggie
Ham & Cream Cheese Pinwheels from Following in my Shoes
Healthy Taco Salad from Sugar Free Mom
Tortellini, Tomato, and Mozarella Kabobs from Design Improvised
Pizza Roll Up Bento Box from Eating Well
Turkey & Cheese Roll from Lauren's Latest
Mini Burritos from The Girl Who Ate Everything
Crossiant Sandwiches from Betty Crocker
Healthy School Lunch Ideas from Kristine's Kitchen