Two weeks. That's how much longer I have until this baby arrives, so I'm slowly but surely checking things off my list. My husband was out of town recently, and it gave me a chance to spend some quality time with my sweet girl. Instead of going out for breakfast, I finally decided to bust out the waffle iron to make heart shaped waffles. I bought it ages ago, but couldn't get my act together to actually use it. Between kids birthday parties and other weekend commitments, we just never seemed to have the time to stay home and have a relaxing breakfast. A girl's weekend seemed like the perfect time to make these. And just in time for Valentine's Day!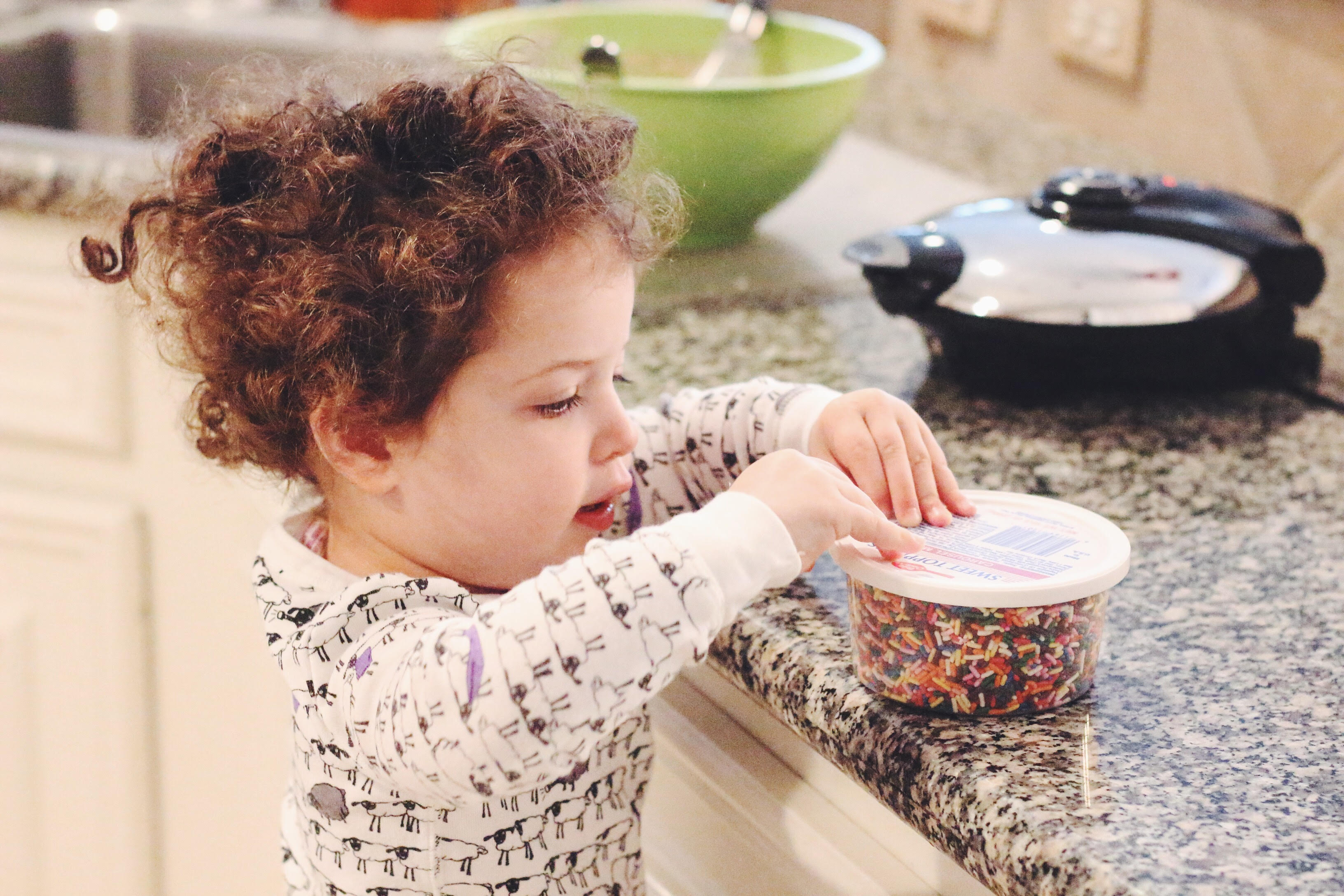 I saw someone post on Instagram about this bad boy, the Euro Cuisine Eco Friendly Heart Shaped Waffle Maker, and I knew I needed to have it. A waffle iron is totally one of those items you get when you get married, and then never, ever use. You probably never return it either, because you tell yourself that one day, surely, you'll use it. Newsflash: nope. You will not. RETURN IT. Unless you're making heart shaped waffles…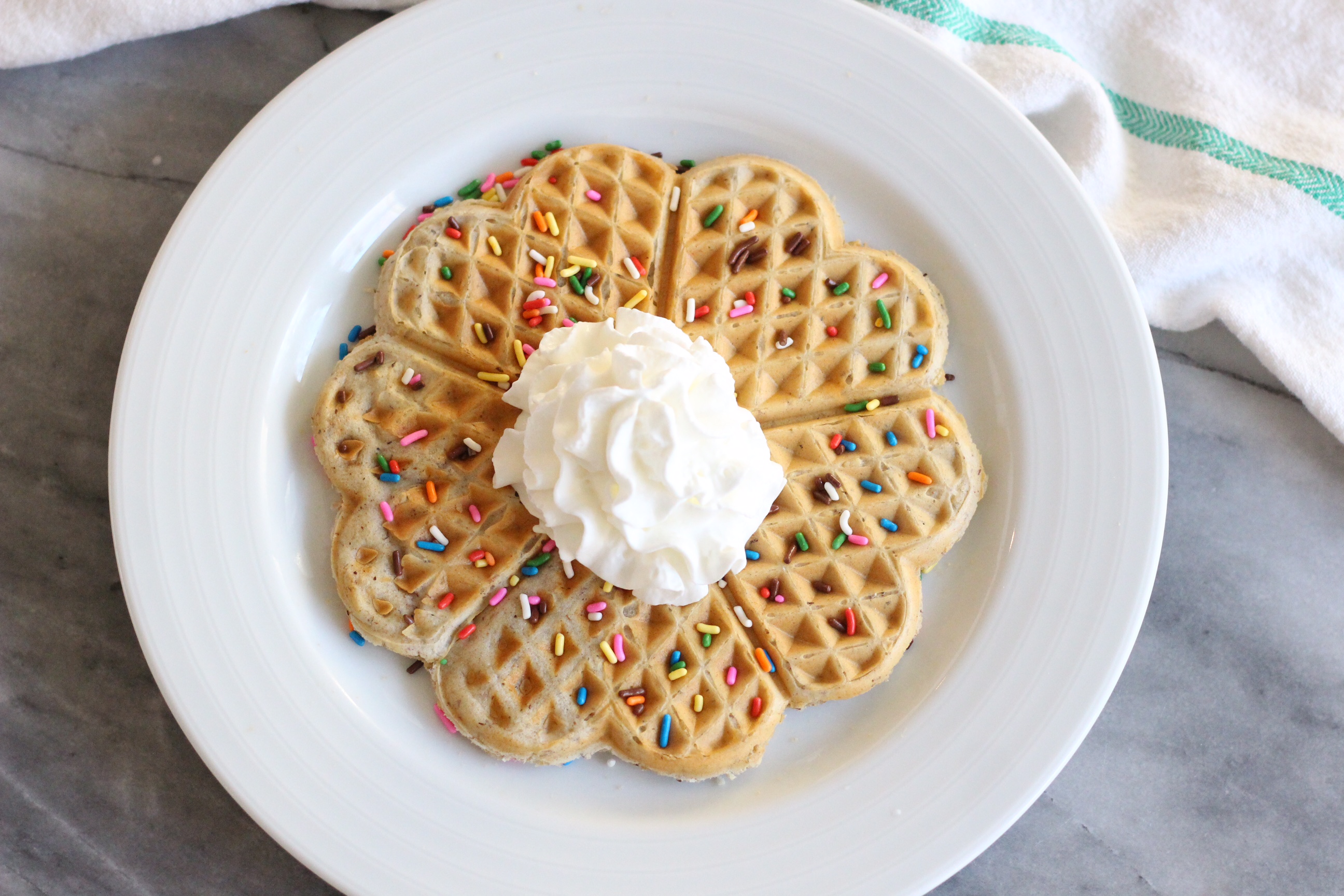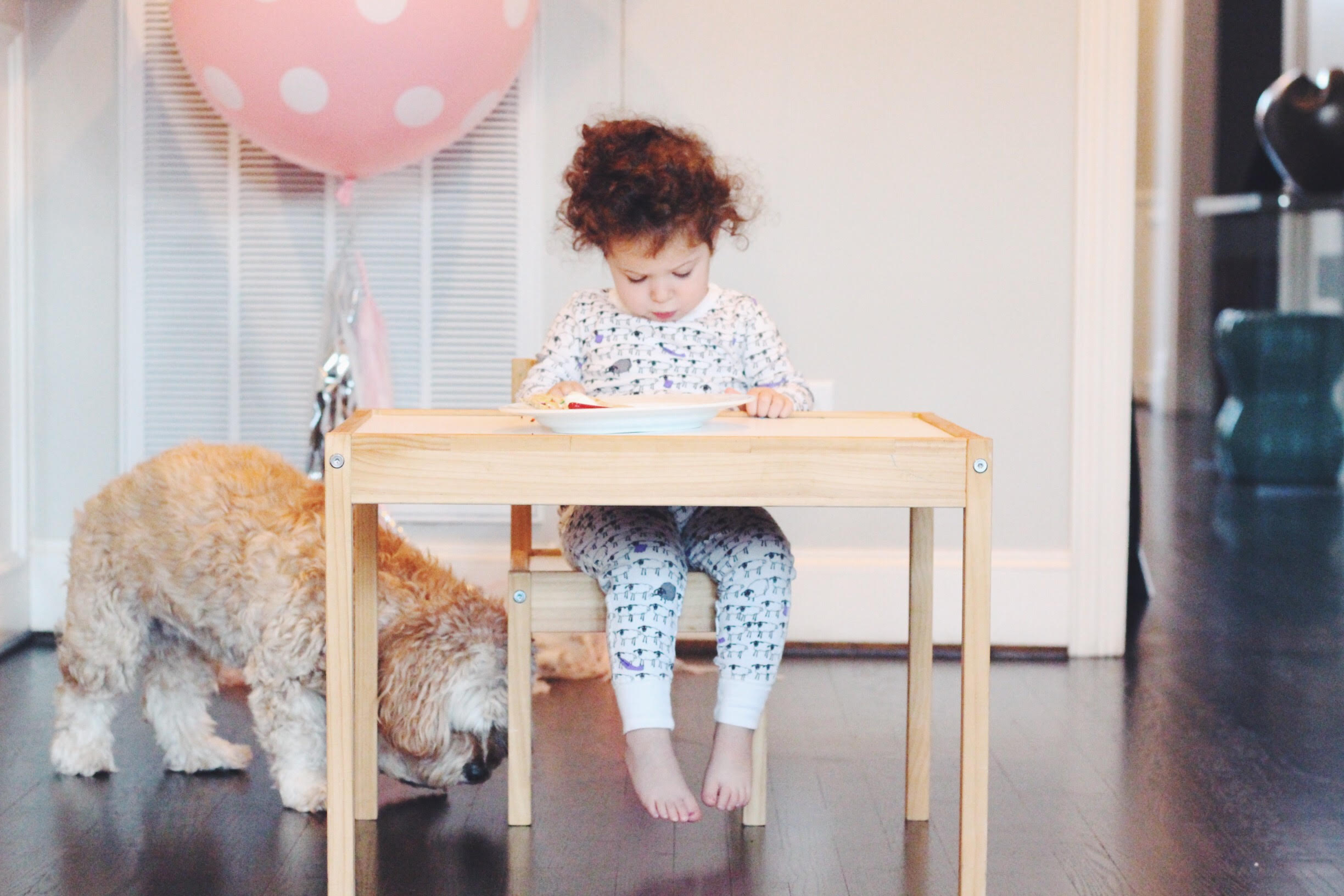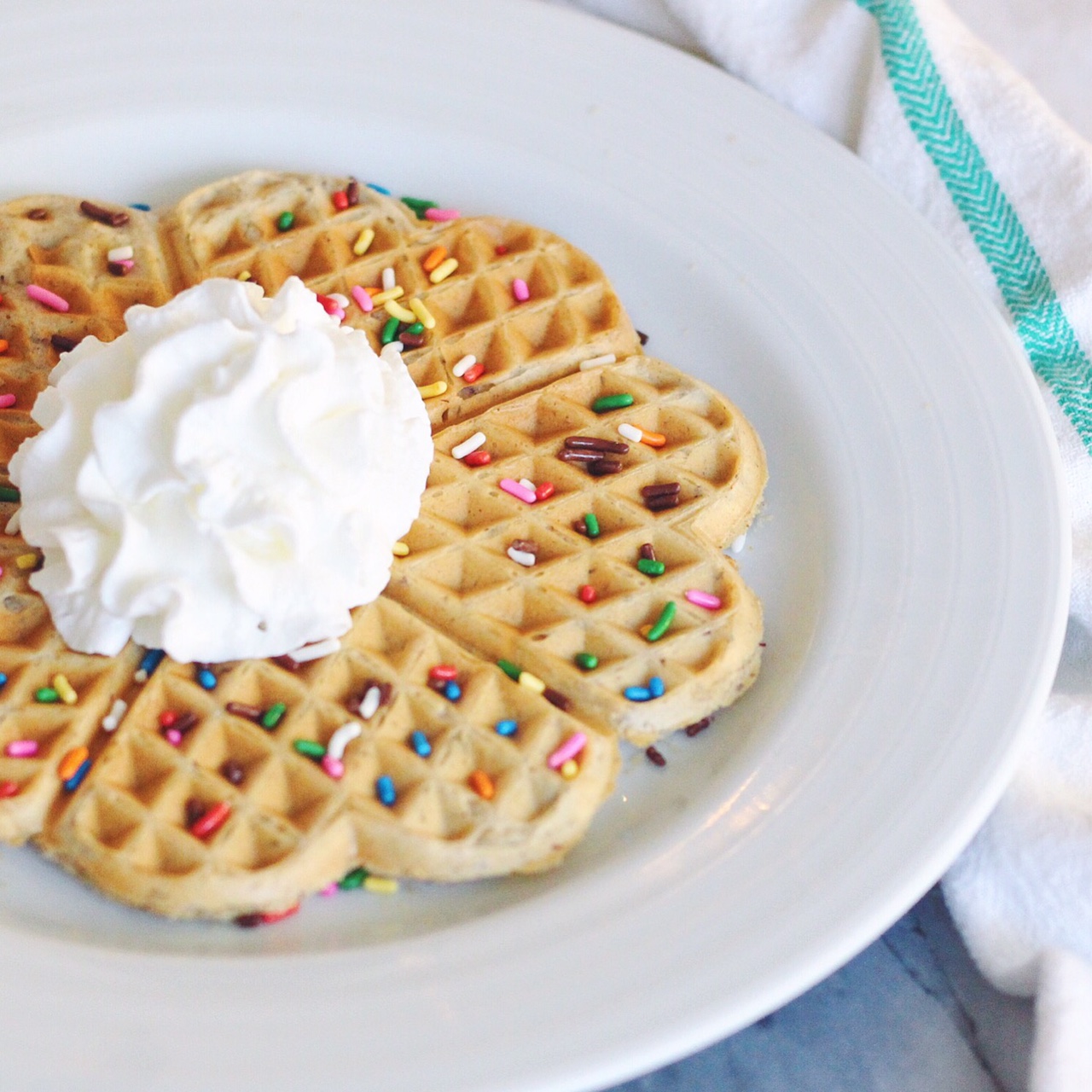 This one's different because it's so stinking cute. That, and the fact that it's so inexpensive that you won't feel bad if you actually don't use it. We used a mix, but from-scratch waffles are actually really easy to make, if you have a waffle iron.
I loved cooking with my best girl, who was such a great little helper. She loved mixing the batter, and of course, sprinkling rainbow sprinkles on top of her delicious heart shaped waffles. We dipped them in syrup too. Because what's a waffle without syrup?
What's your favorite breakfast to make at home with the kids?