Happy Monday, friends! It's been an absolutely nutty few weeks, what with Hurricane Harvey flood recovery (more on that in a later post), and us moving back into our home after being out for 2+ months. We remodeled our kitchen, put in new wood floors and a few other odds and ends. All in all, I'm so happy with the outcome, but all of that has taken over my life. I'm excited to get back to important things… like blogging about this adorable blue velvet dress!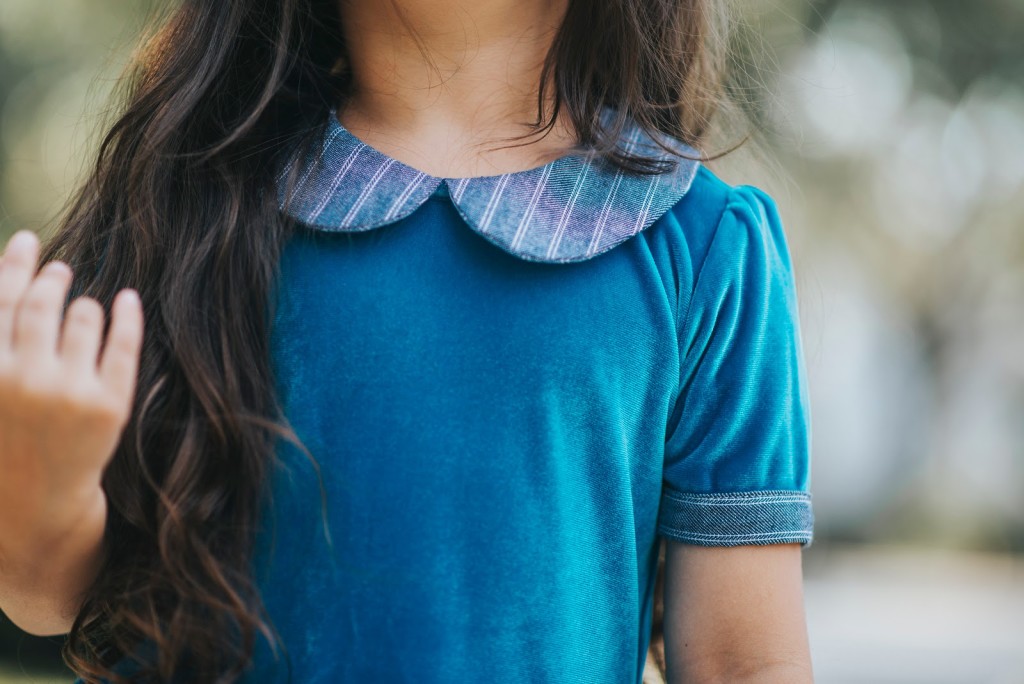 In any case, we're still moving right along here at cuteheads, shipping out all of your gorgeous Fall/Winter orders. So glad you love the new collection… we're already working on a couple of limited-edition Halloween costumes and holiday '17! For those of you who have been asking, holiday will drop mid-late October, so make sure you're signed up for email to be reminded when it goes live.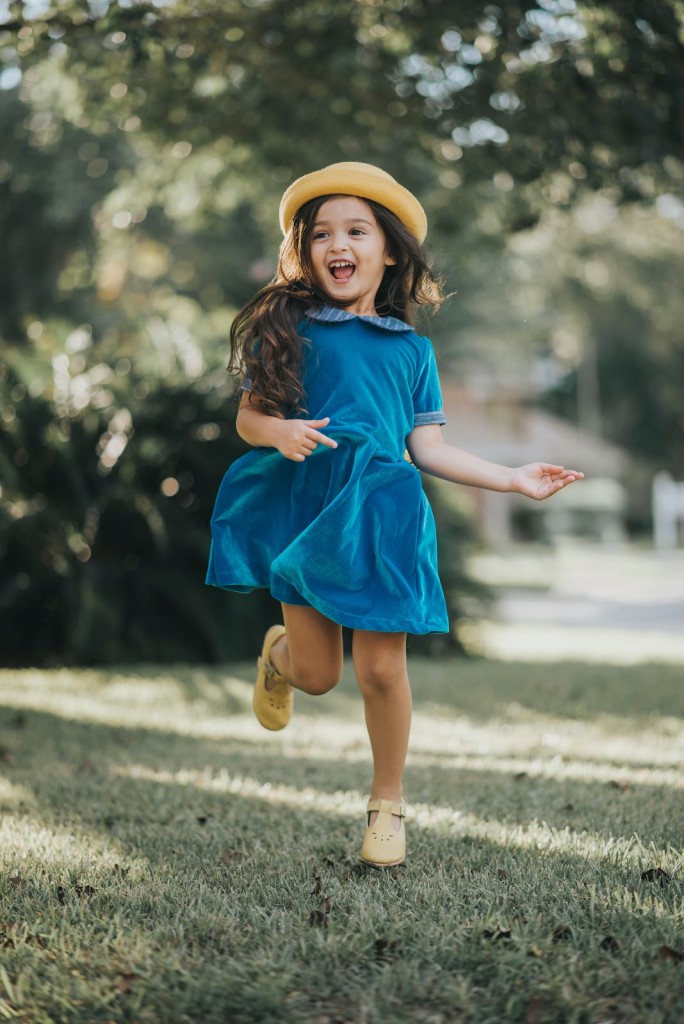 The Brie, the new blue velvet dress from cuteheads
I'm over-the-top excited to share the images from one of our recent blogger collabs today. If you're not following @hello.scout on Instagram, STOP what you're doing and follow her right now! If you're into kids fashion and shopping small, you'll love her daughter's OOTDs. She always features the cutest handmade brands, and features some under-the-radar labels you need to know about.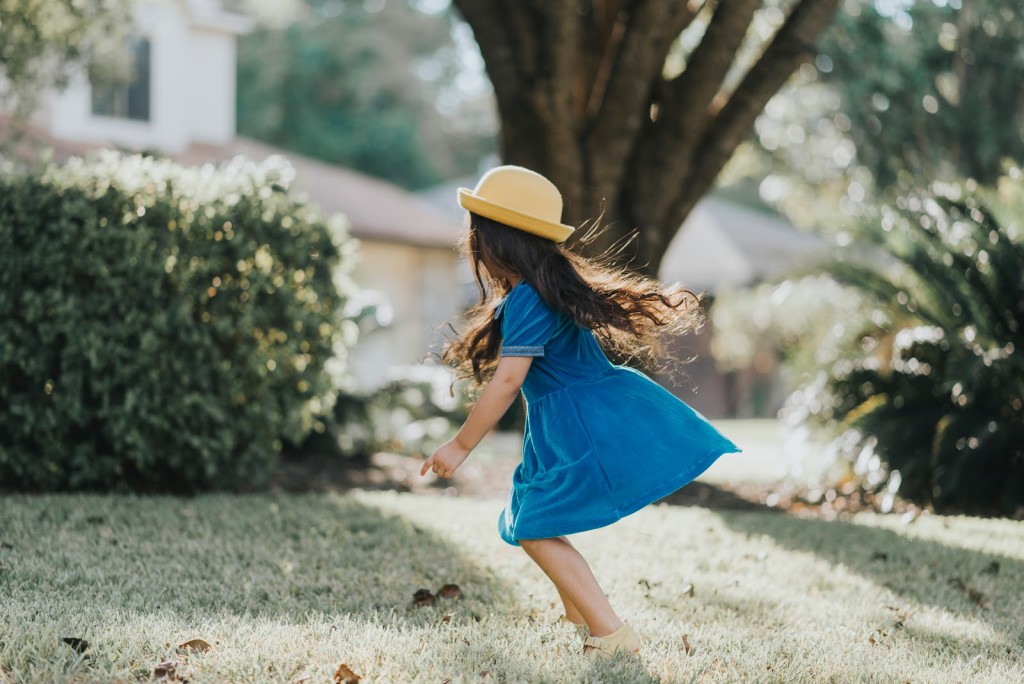 In today's post, we feature our new blue velvet dress, the Brie dress, one of the pieces from our new FW17 Belle Fille Collection. I'm a sucker for anything velvet, and this vibrant royal blue is like no other color I've seen. It's so rich and beautiful, and would you believe it… SO comfy. It's actually pretty stretchy, and the sleeve and collar feature a super-soft striped chambray for a little added interest. I love this look to transition your little one's Fall wardrobe into Winter! Pair it with sneakers, Mary Janes, or even boots and high socks, like we did during our FW17 lookbook shoot. You pretty much can't go wrong.
Hope you have a great week, and don't forget to join the cuteheads crew VIP, our VIP Facebook group to be the first to know when the limited-edition Halloween costumes become available!