If there's one thing I love to keep in my kids' closets (and my own closet!) are pieces that transition through any season. That's why I have so many ways to layer a dress in their closets. They LOVE dresses all year long, but it's not always season appropriate. When it gets cold, my girls still demand dresses, so we've come up with lots of cute ways to layer their dresses so they can wear them all year.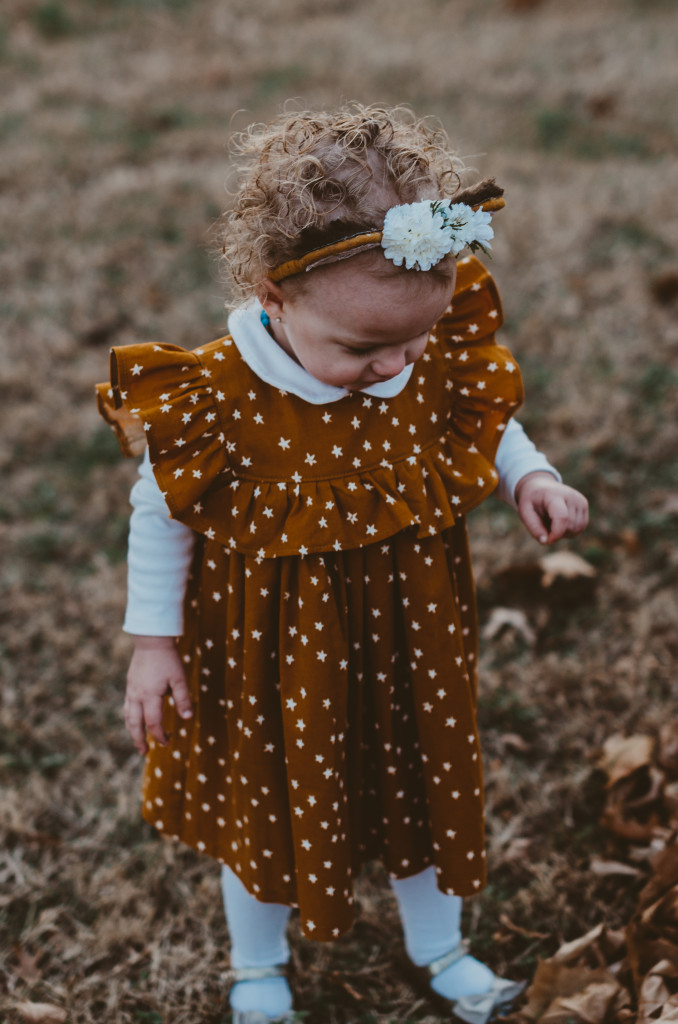 I recently teamed up with photographer and fellow maker Carissa — please check out her adorable headband shop, Biased and Blessed! — to style our best-selling Megan dress for Winter. It's a gorgeous color for colder weather; it's rich and rustic, and the print is as cute as can be. The cotton is medium weight, so it does keep you warm in Winter and it breathes well in the Summer, but when it's freezing outside, that definitely won't cut it!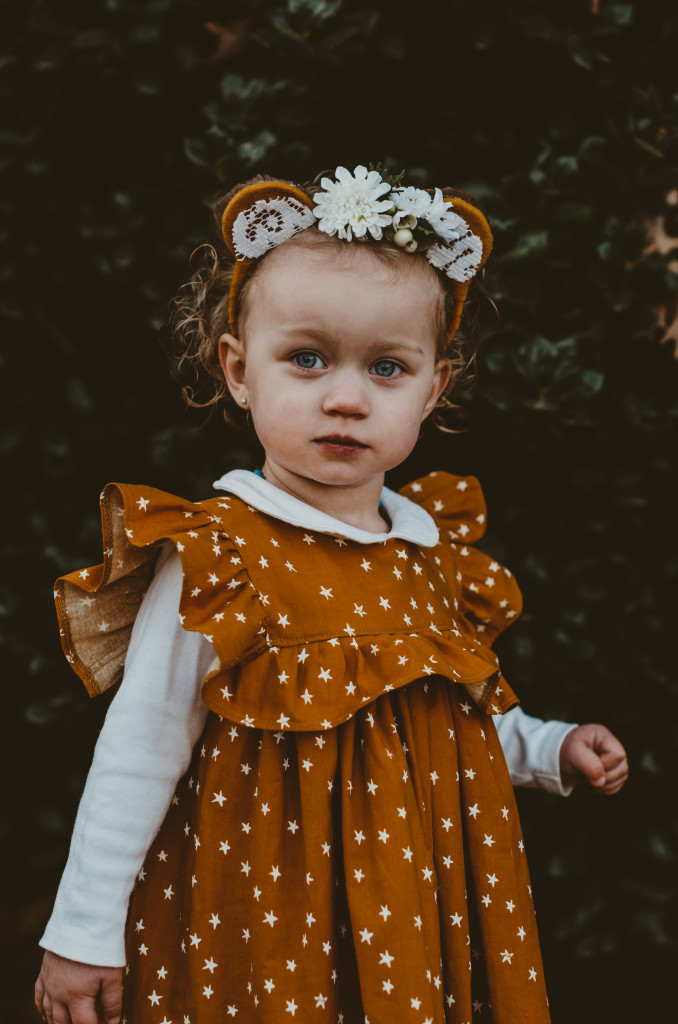 So Carissa layered the Megan with this adorable long sleeved tee with Peter Pan collar, which gives it just a touch of girly style and a vintage vibe.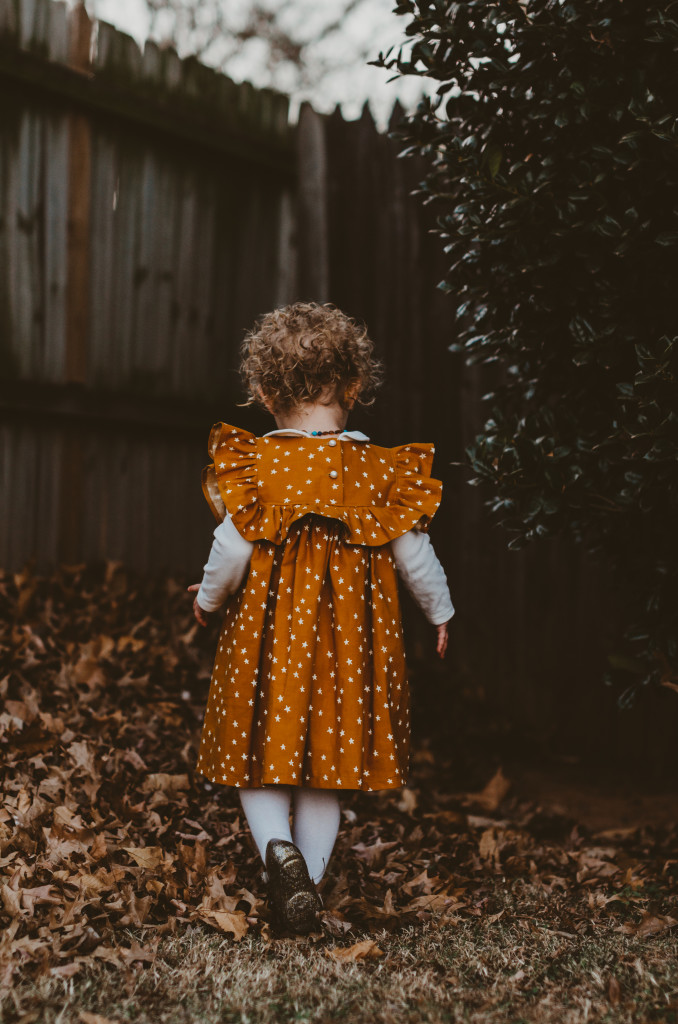 I love how the Peter Pan collar pairs with the ruffled bib… now THIS is how you layer a dress for Winter!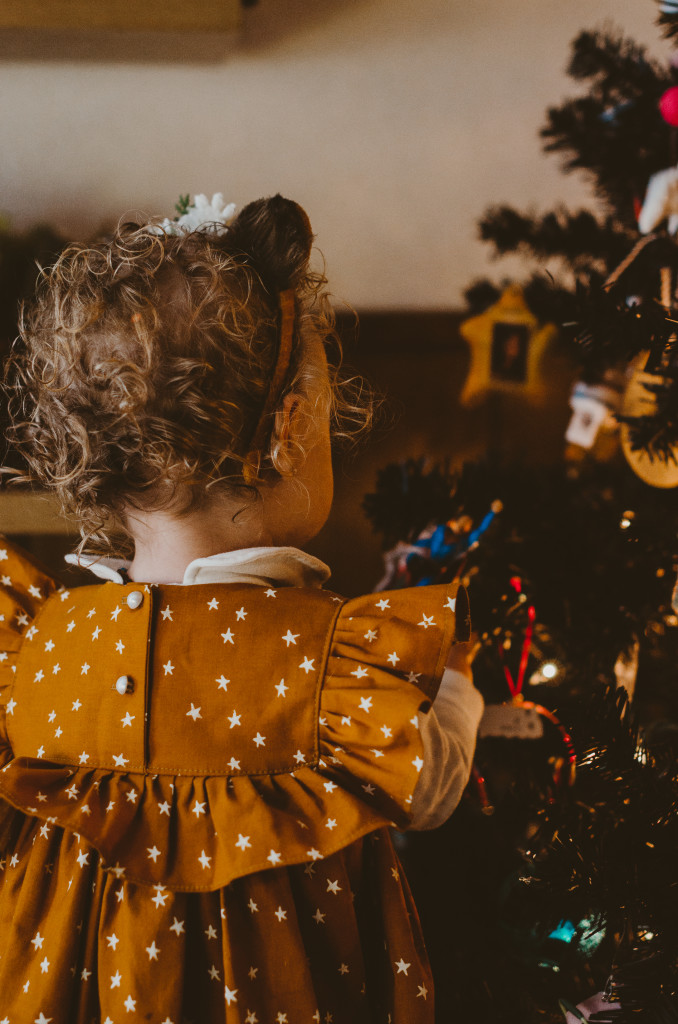 She paired it with some white tights, sweet metallic Mary Janes, and she was good to go! I love a girly dress [aired with a metallic shoe, don't you?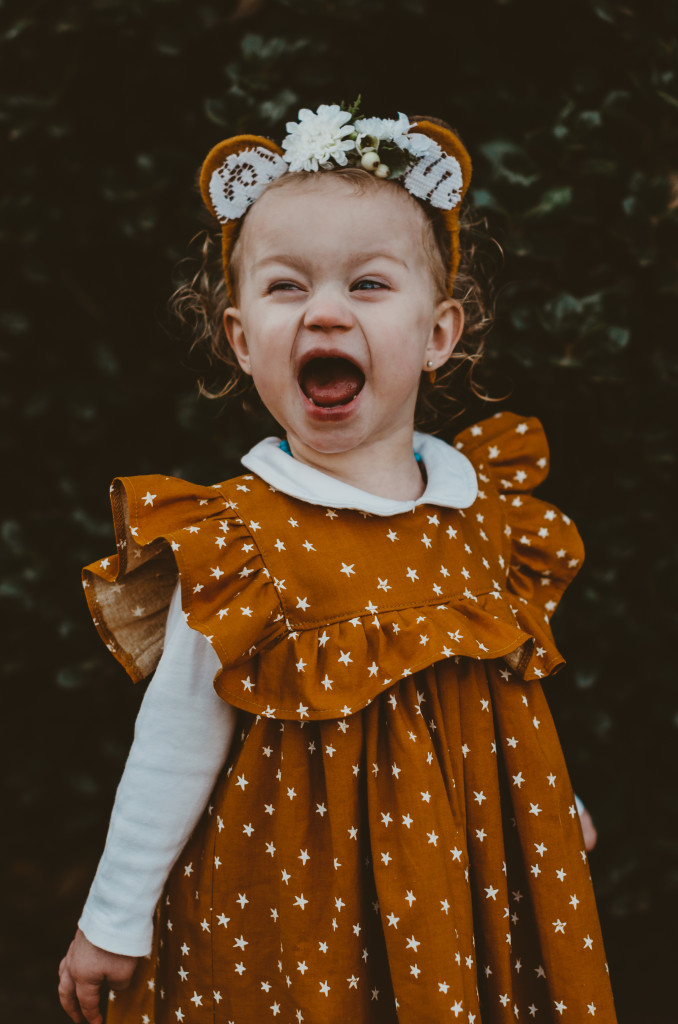 Do you love this look as much as I do? The Megan dress is just about sold out, but there are a few left… go snag yours before it's gone for good!