Hello friends, I'm so excited to share with you our newest blogger collab, the cuteheads x Veronika's Blushing Harper dress! The Harper is the second in a series of blogger collaborations we're hosting, where we invite out favorite bloggers to team up with us to create their dream dresses. We're also donating proceeds from the sales of these limited-edition dresses to charities. Our first, the Isla dress — a collab between cuteheads x Snapshots & My Thoughts — was an incredible success, and I'm thrilled to announce the launch of the Harper dress today!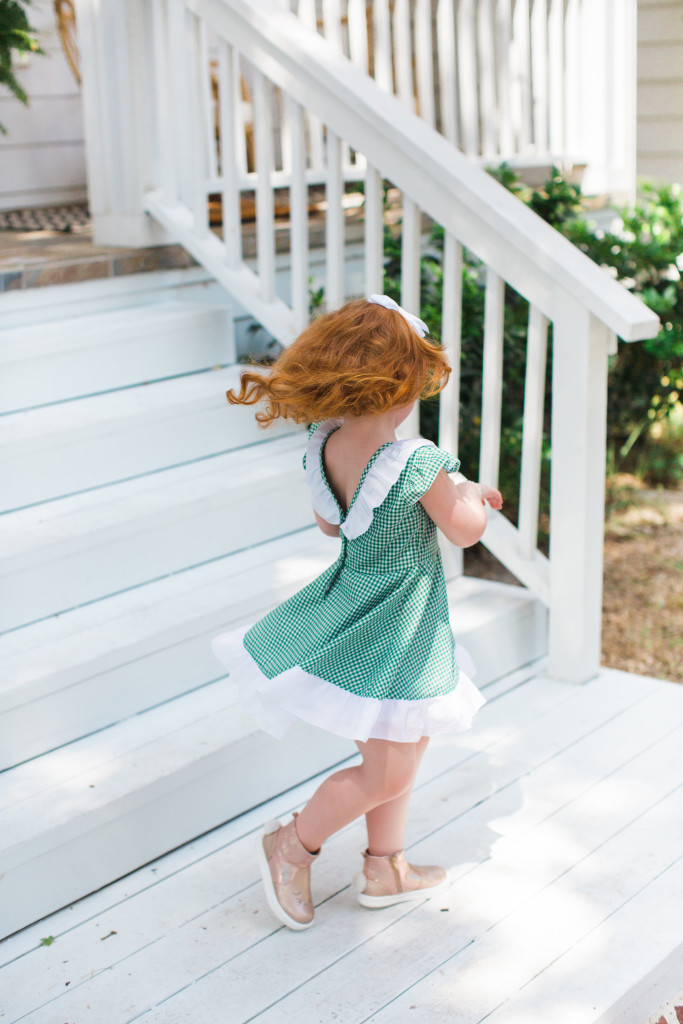 I absolutely love the color, and gingham is the perfect year-round fabric. The soft, breathable cotton we used will allow the dress to transition from Summer (it's still literally 100 degrees here every day, UGH) into Fall and Winter with a cute pair of boots and a faux fur vest.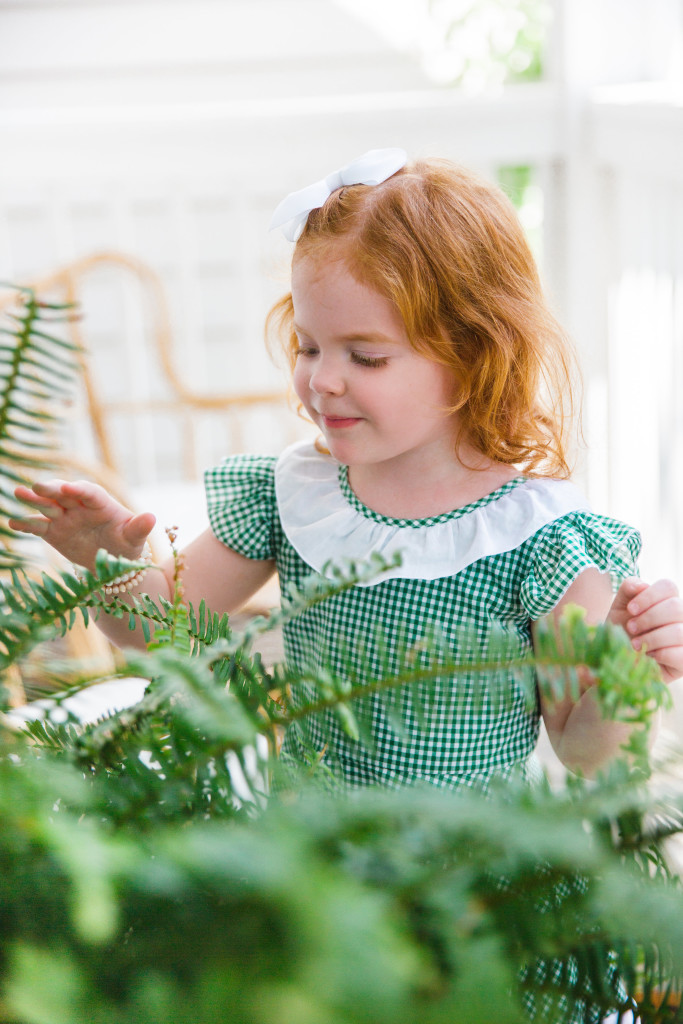 Veronika gave us a lot of creative direction and was very involved in the creating of this piece, and I absolutely love how it turned out. It's both sweet and sassy, perfect for a little fashionista who has a penchant for twirling. It really is the twirliest dress ever! And to me, that's the mark of a good dress.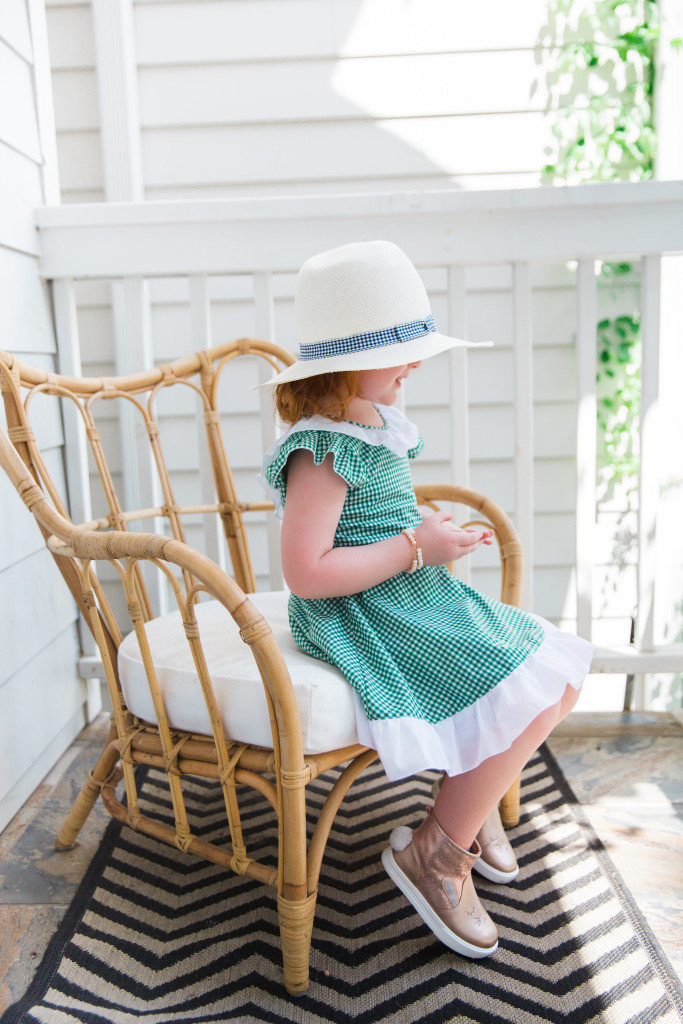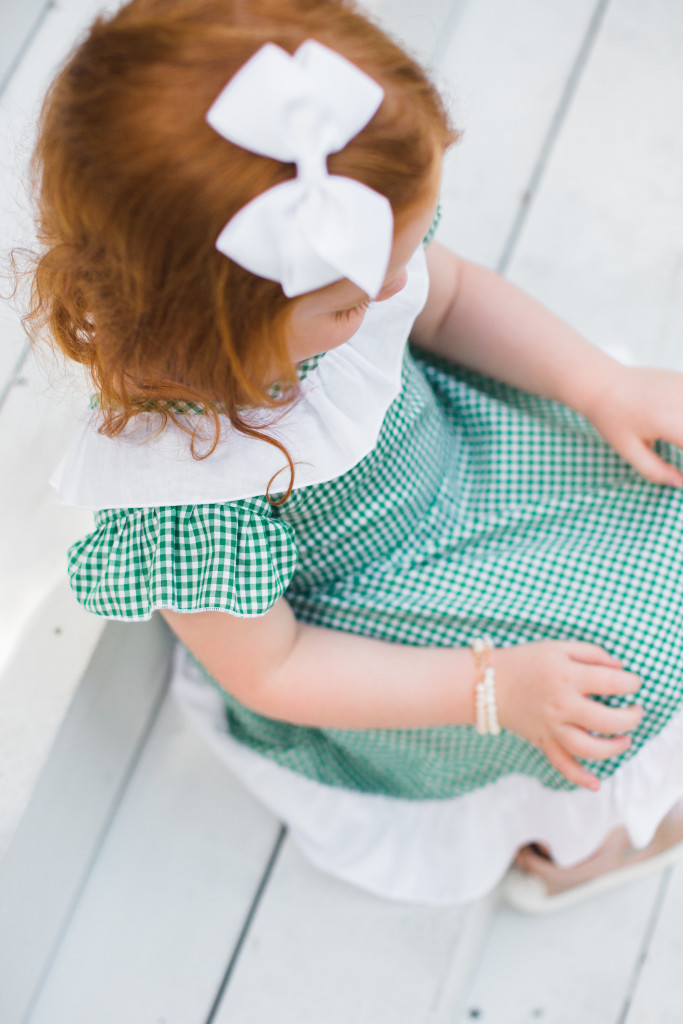 To pair with Harper's gorgeous red hair, we had to go with green gingham. And the v-back with matching buttons is definitely my favorite detail.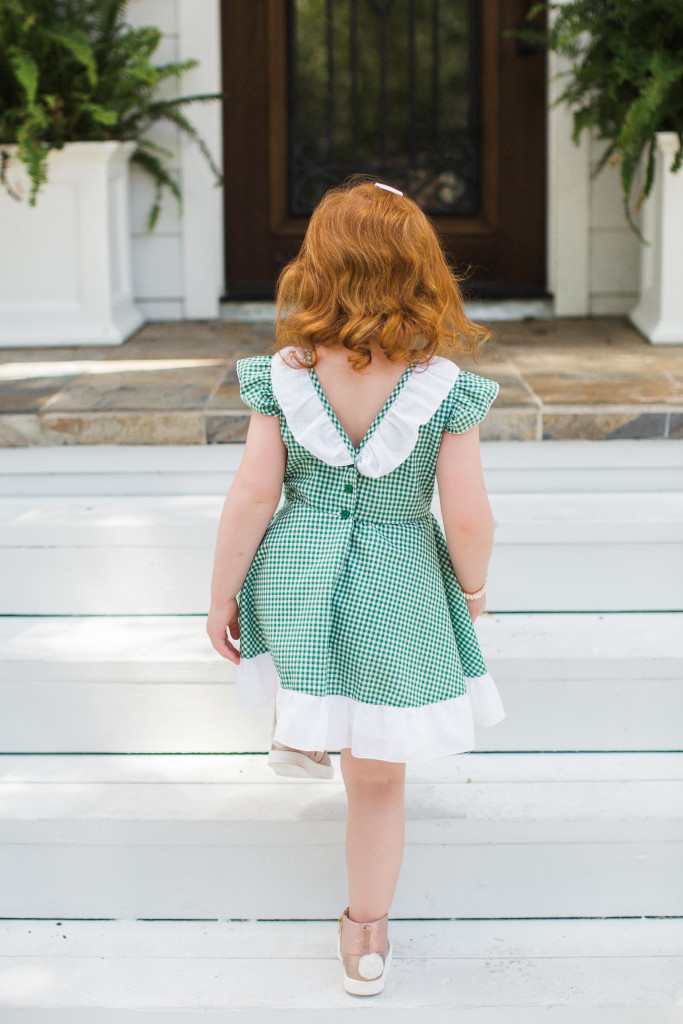 Proceeds from the sale of the Harper dress will be donated to Texas Children's Hospital, an organization close to Veronika's heart. I'm so excited to be helping children in need this get the treatment they desperately need, through this fun partnership.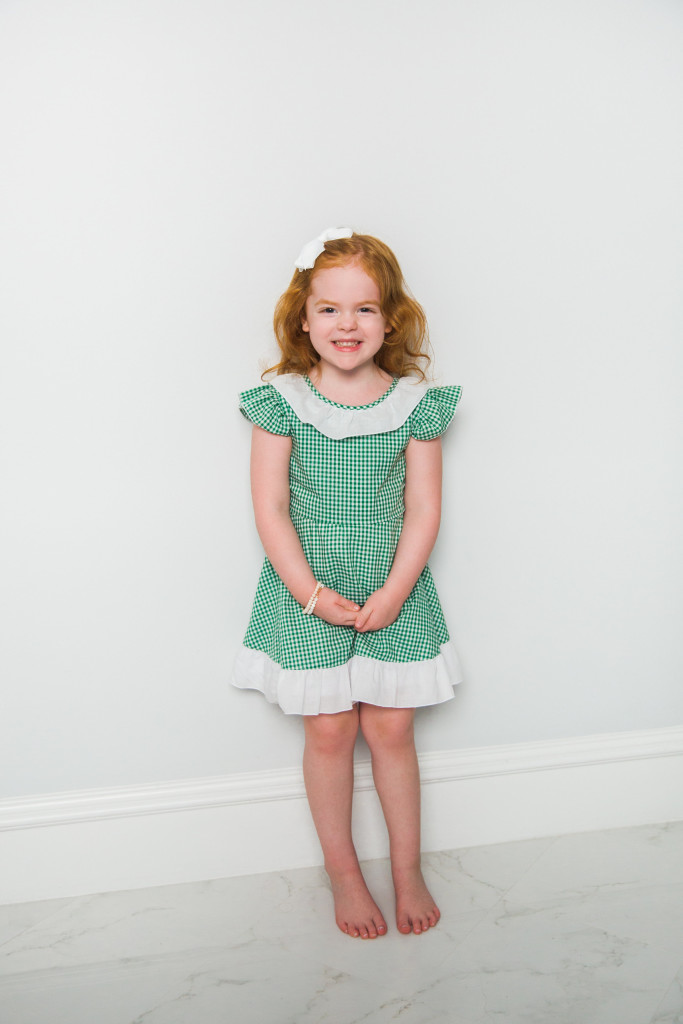 Shop the Harper dress now, it's already on its way to sold out!
Photos by Snapshots and My Thoughts