Big day at cuteheads! Introducing the Isla Unicorn Dress, the perfect twirly, comfy unicorn party dress for her next unicorn party. When Ailee, the creative genius behind Snapshots and My Thoughts, first approached me about creating a special, one of a kind dress for Isla's birthday party, I knew this dress was going to be special, and that we had to make it available to everyone. Ailee totally agreed!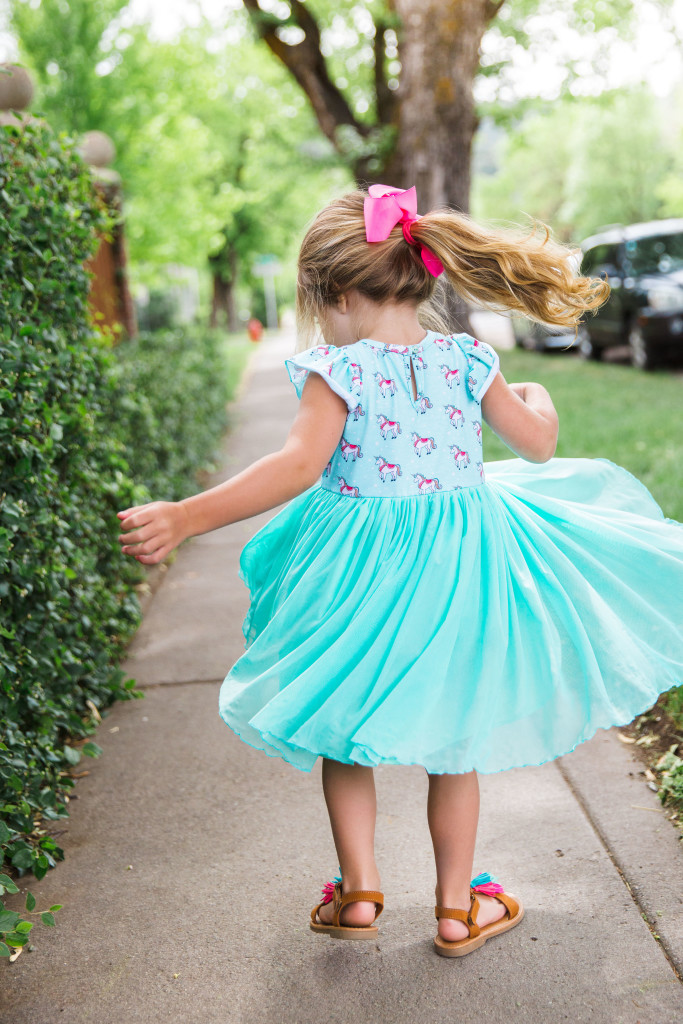 Isla is one of my favorite little customers, and I know she's a big fan of cuteheads (I'm pretty sure she calls me the dress lady), and I wanted to create not just a dress for her, but a cape to accessorize and complete the look. We sourced the most incredible turquoise lame to match, completed it with a satin ribbon, and it all came together.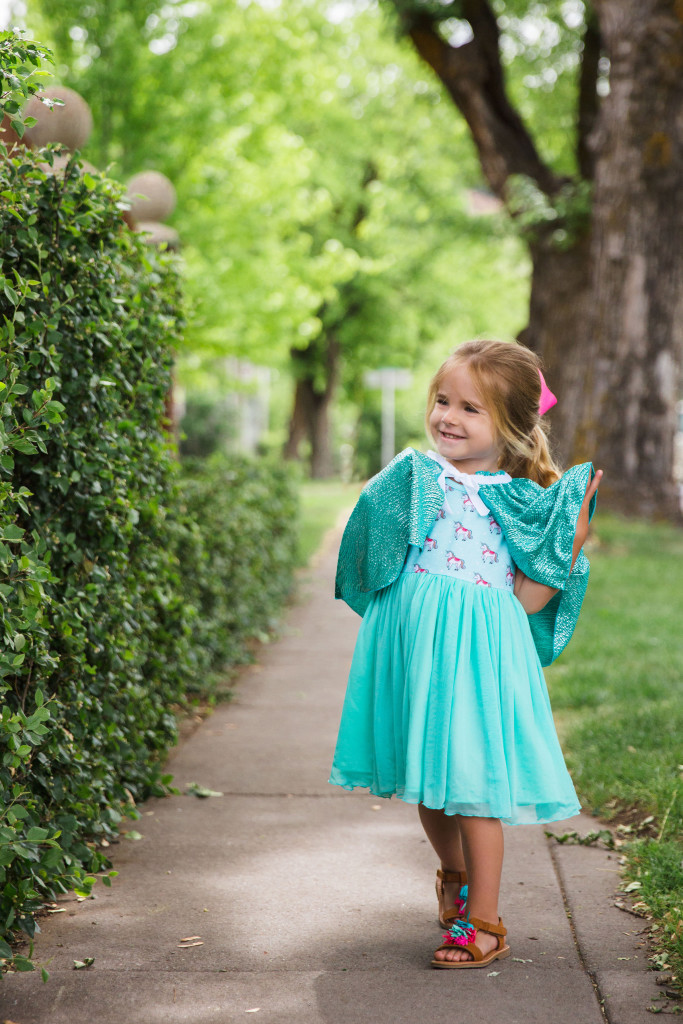 The Isla unicorn dress itself is super soft cotton jersey on top, and comfy, gauzy tulle on the bottom. It's machine washable, so she can wear it every day, if she wants. And if she's anything like Isla, she's going to want to.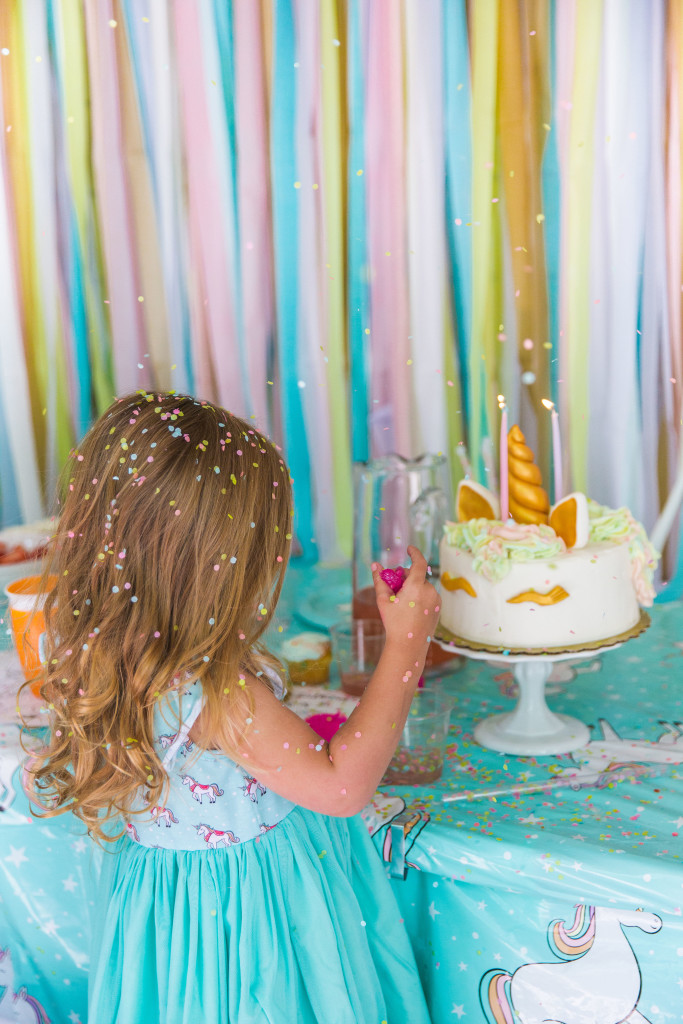 Maybe most importantly of all, we've partnered with Brighter Bites, a non-profit that delivers fresh fruits and vegetables directly into families' hands, while teaching them how to use and choose a different kind of fast food. We will be donating the proceeds from the sales of these two pieces to Brighter Bites! Get a dress, give fresh food to hungry kids. You can feel good about your purchase knowing that it is making a difference.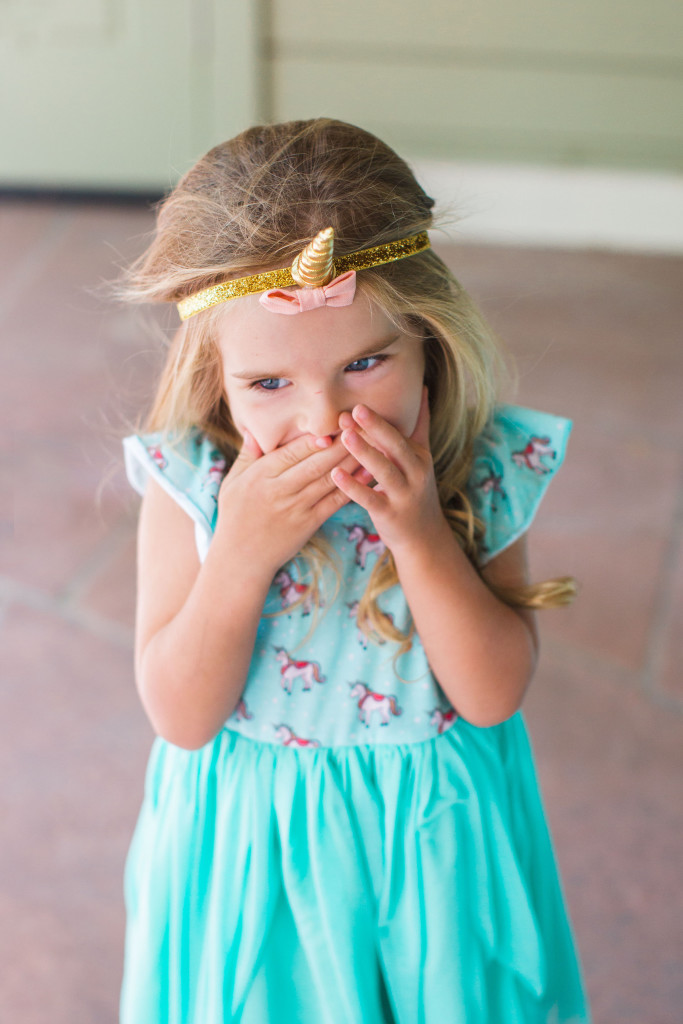 Shop the Isla unicorn dress and the Isla unicorn cape now.