Hello again, Friends. I'm so excited to share these gorgeous images with you today of our popular kids cold shoulder dress, the Cosette! Thank you to blogger Sandy a la Mode for sending these over. I've also got some fun & exciting cuteheads updates… read on!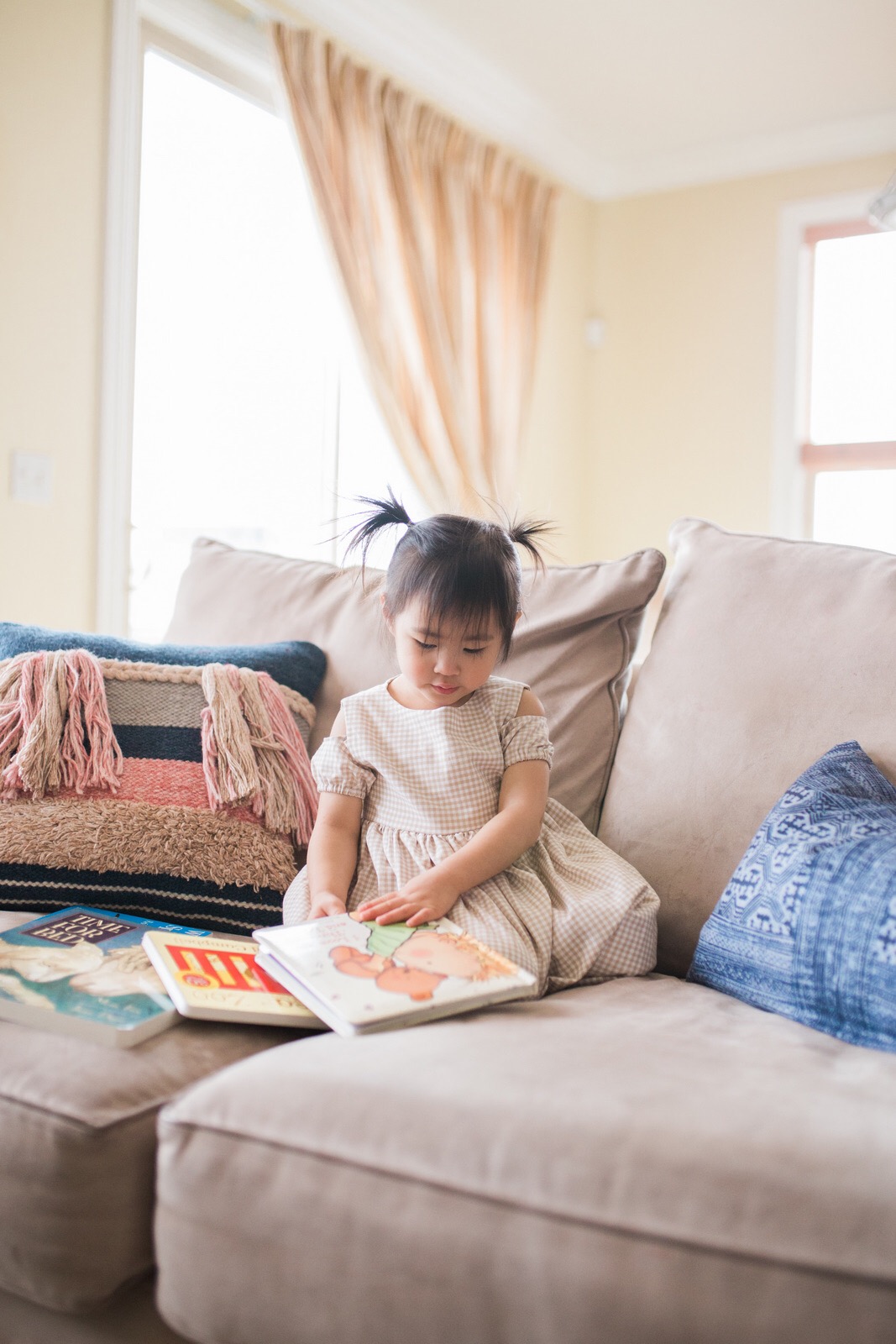 Shop News
This past weekend, we had a chance to stop by the kidzxplor HTX launch party, which is like ClassPass for kids. Essentially, you can try out anything — music, gymnastics, art — without actually committing to an entire session, which makes total sense for busy moms. Make sure to sign up if you're in Houston!
As for cuteheads, we've got some very exciting updates to share.
On April 22nd, we're sponsoring Opening Day for Evelyn's Park, Picnic in the Park! Evelyn's Park is a beautiful new, net-zero energy park located in Houston, TX (our hometown). We're putting together the most darling photo opp for kids and parents, featuring tutu skirts and capes from cuteheads, and the most gorgeous backdrop by Blome's Paperie. If you're in Houston, stop by and snap a shot. Don't forget to tag @cuteheadskids, @blomespaperie & @evelynspark on Instagram!
People always ask me, "where can I shop for cuteheads in person?!" And although we're in stores across the country, we don't get to meet as many of our customers as we'd like. So I'm excited to let you know that on April 29th, we'll be at Flea Style! If you're in Houston, stop by Silver Street, chat with the cuteheads crew and stock up on gorgeous Spring favorites for your little ones.
And lastly, but most importantly… this is cuteheads FIFTH ANNIVERSARY! Hard to believe, but we've been at this small business thing for 5 whole years. Who would have ever imagined? It's been a wild and amazing ride, and to show our appreciation, we'll be hosting some amazing events over the next few months. Make sure you're signed up for email to be the first to know about them, as well as customer appreciation sales.