How many of us wore mommy daughter outfits as children? I know I did. Many of them featured floral prints that looked like bad draperies. Some had shoulder pads.
THANKS MOM.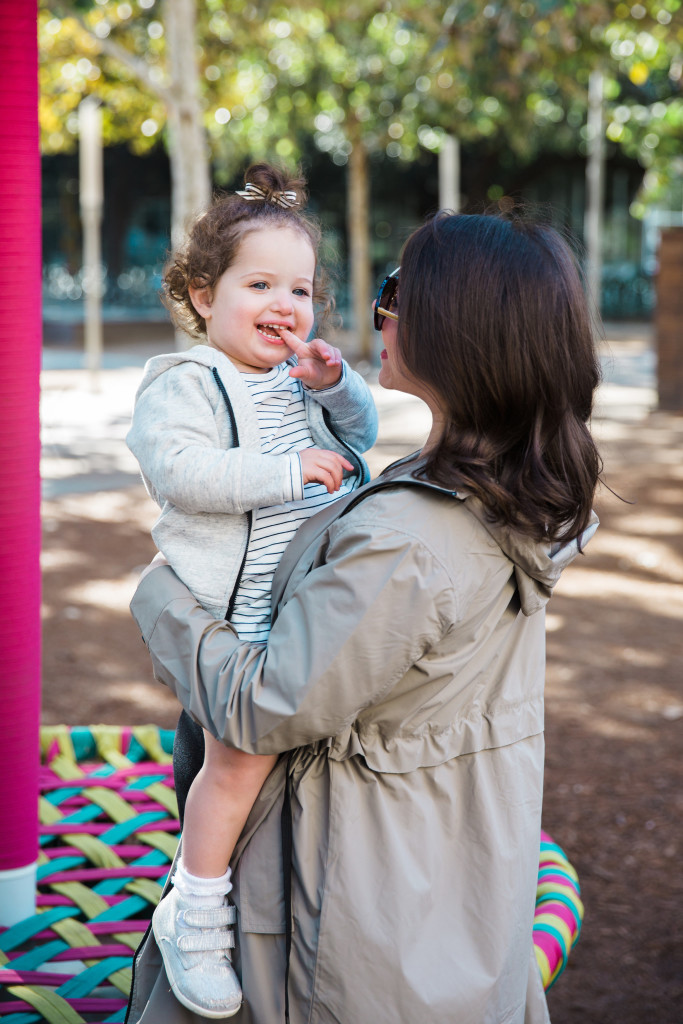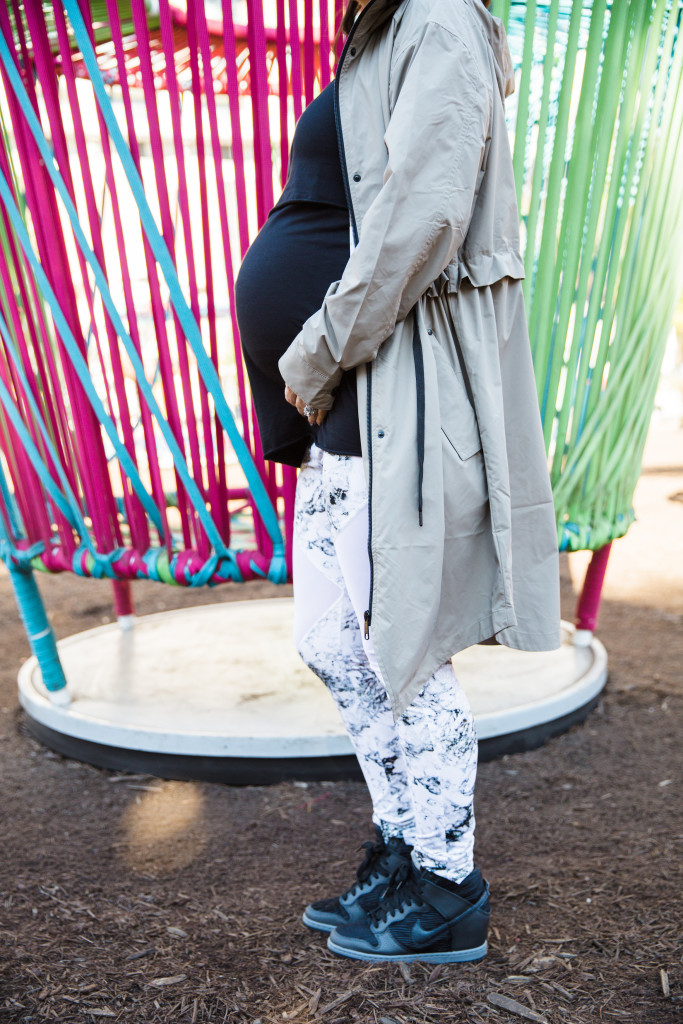 To my surprise and excitement, one of my favorite brands, Everlane, just launched their adorable & super comfy Mini collection for kids, which is just as good as the adult line.
I've never felt that urge to completely match my outfit to Naomi's, but since I love to dress her in fun neutrals, we sometimes end up dressing alike. I was excited to work with Everlane because at this point in my pregnancy, I'm sticking to stylish and comfortable basics that I can move around in and wear all the time, and that's what they specialize in. They're known for creating  cult fashion favorites, like The Cotton U-Neck — the perfect tee — and The Everlane Trench — the perfect trench coat — which you can get in a variety of colors for the capsule collection-loving lady (when they're not totally sold out!). I like the idea of paring down a wardrobe to neutrals and basics, with a few key pieces of interest thrown into the mix. That's what Everlane excels at for adults, and now for kids too.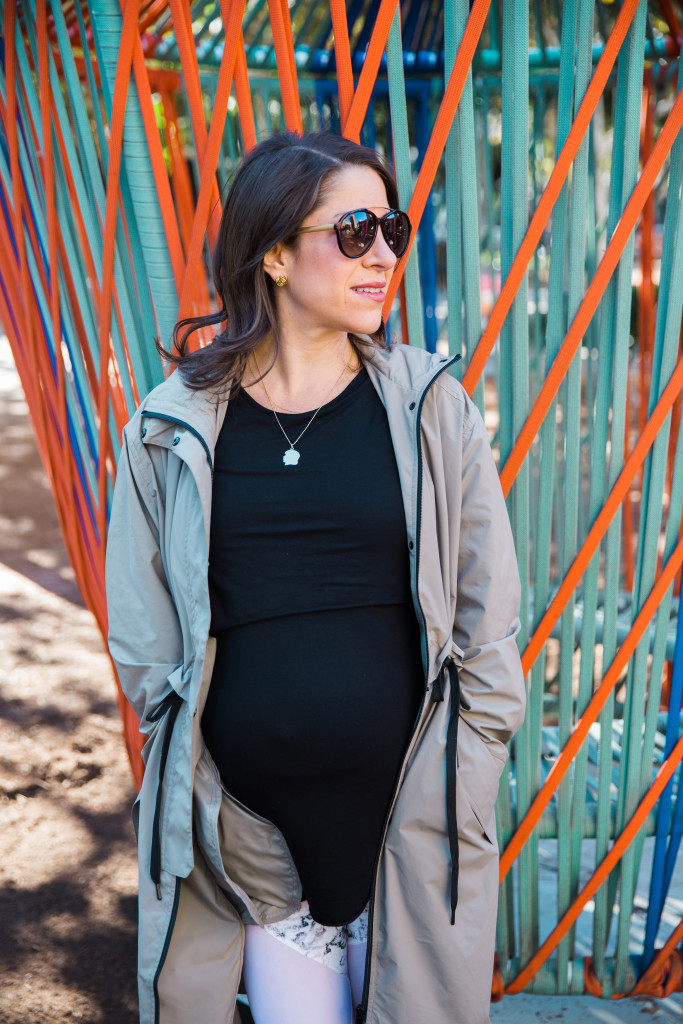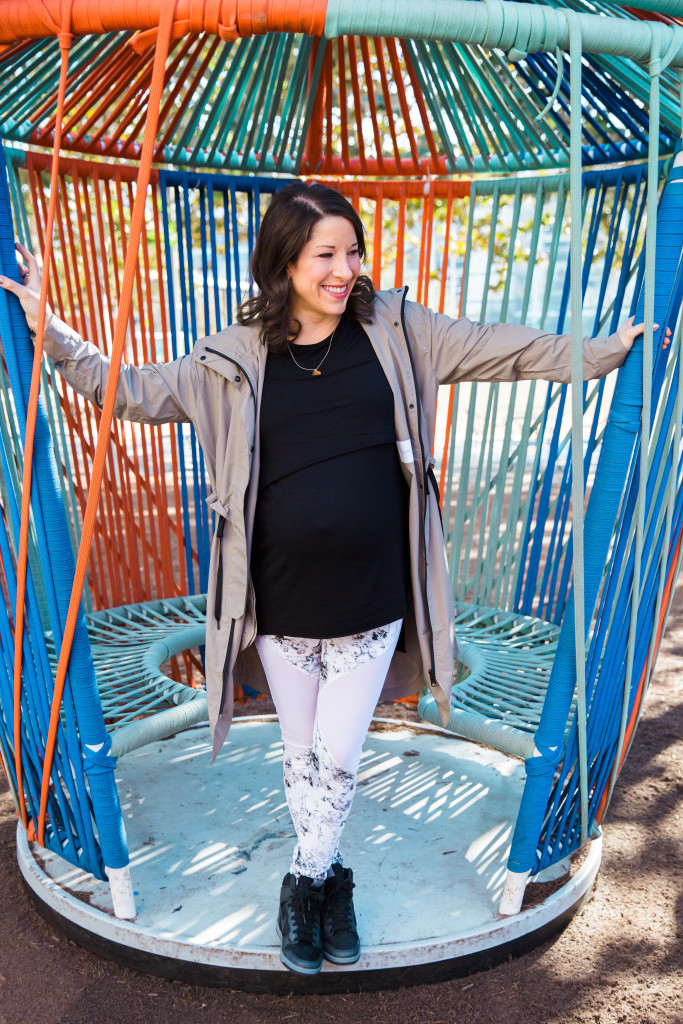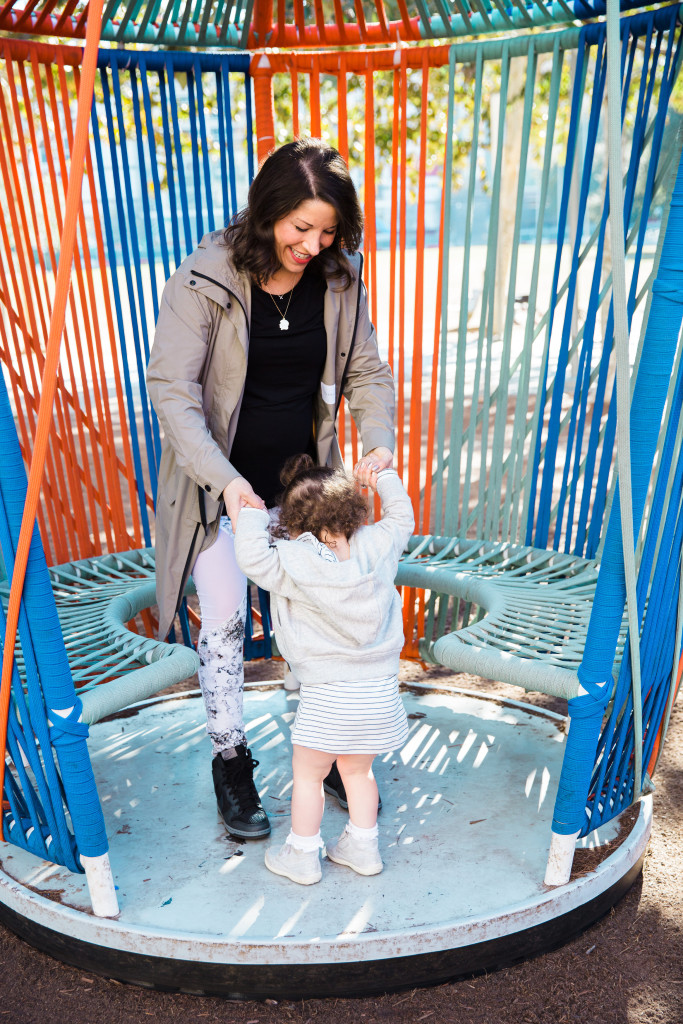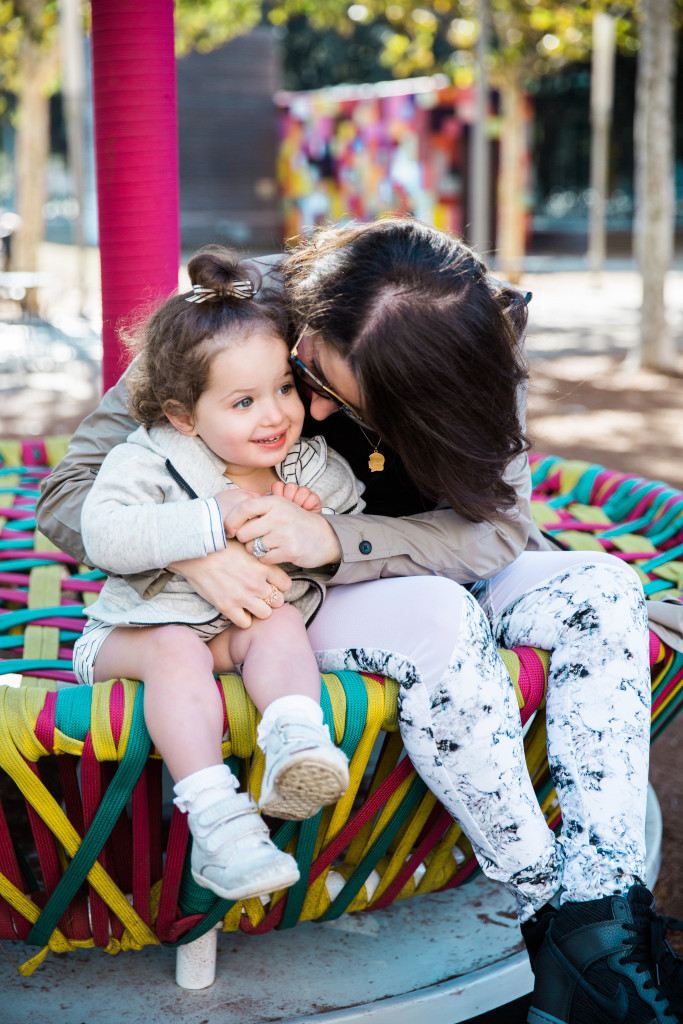 I chose the Everlane Anorak in stone for myself and The Mini Zip Hoodie in light gray for Miss Naomi. She's notorious for refusing to wear outerwear, so this thick, warm hoodie was a great alternative to a coat on a chilly day. The anorak is perfect for our rainy Texas Winters. I wear raincoats more than I wear heavy coats this time of year.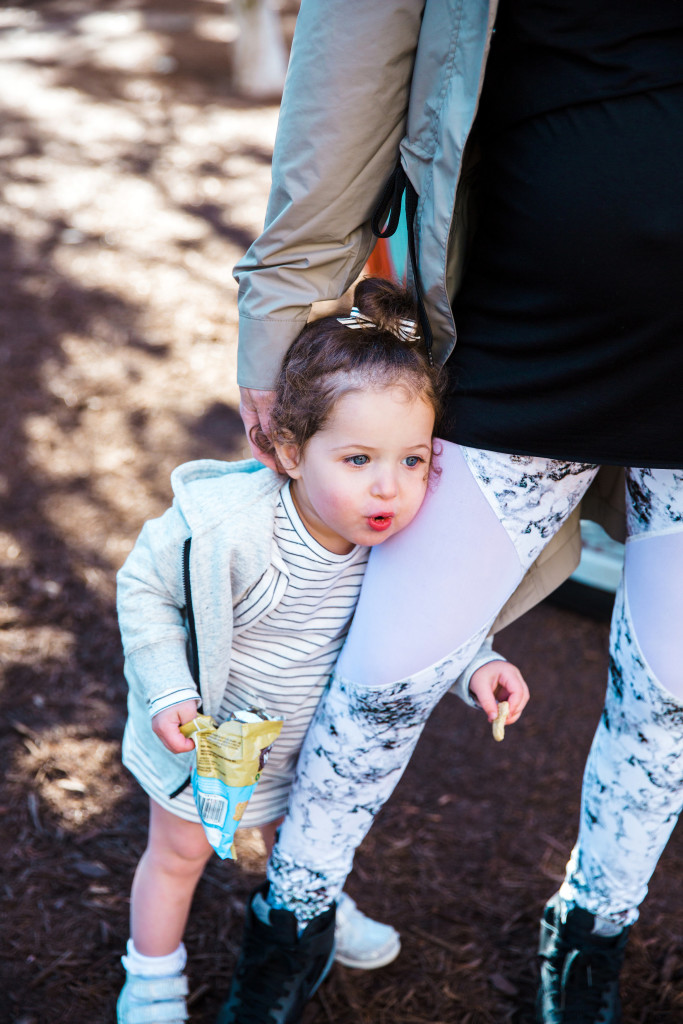 And how awesome are these leggings? I've discovered a number of awesome athletic brands through Houston-based Mighty Aphrodity, a boutique dedicated to selling clothes that seamlessly take you from your workout to everyday life. They only sell unique brands you cannot find anywhere else, and they're dedicated to making every woman feel amazing in her workout clothes. Owner Valerie is a former stylist herself, so she really understands women's bodies and knows what looks good. She picked out these Varley leggings for me and totally nailed it.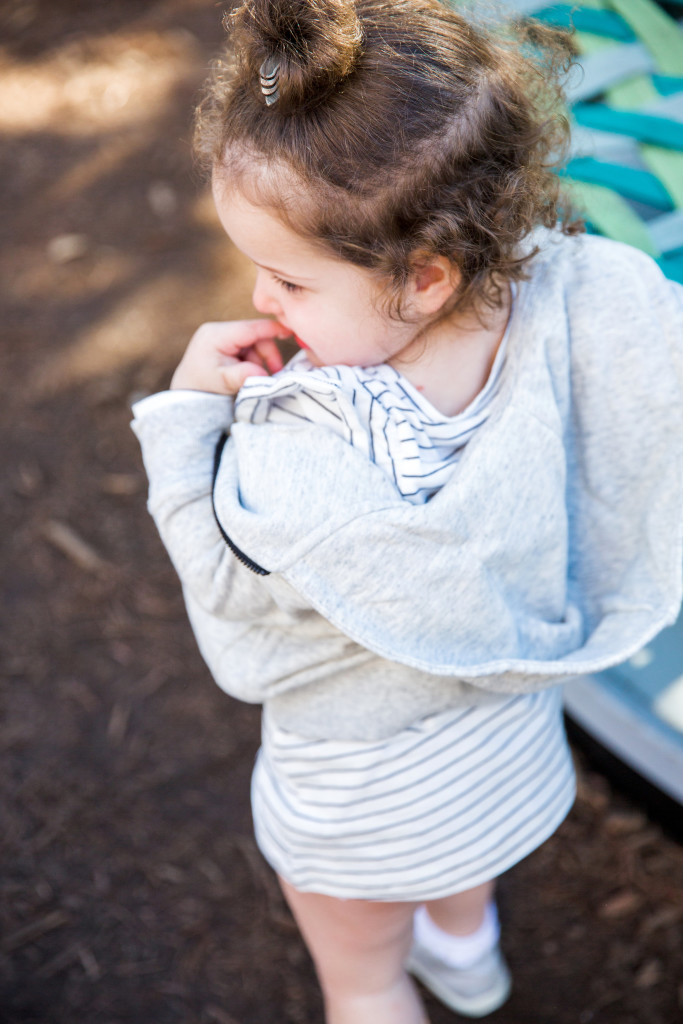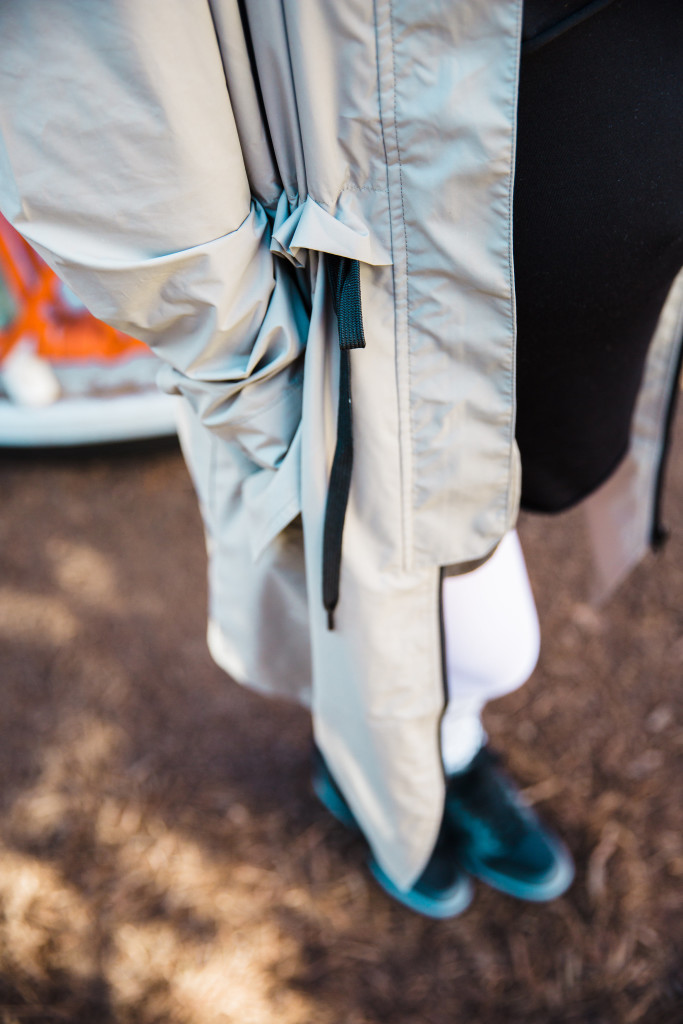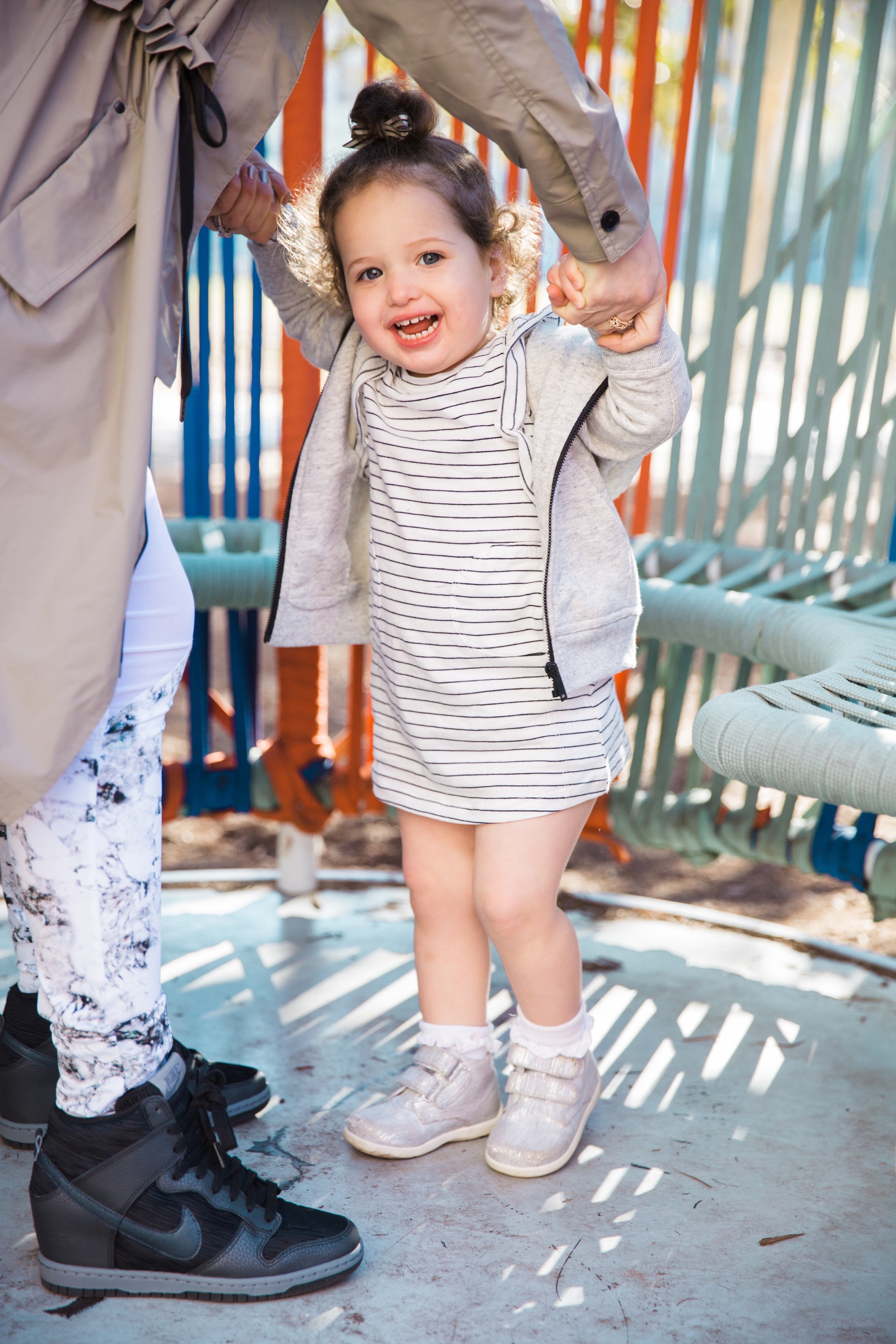 On me: Anorak (gifted) // Leggings, or call Mighty Aphrodity to order (gifted) // Top (similar) // Shoes // Sunglasses (sold out, similar on sale!)
On Naomi: Hoodie (gifted) // Dress (no longer available, similar here) // Boots // Bow
Do you or did you ever dress to match your kids? Or do you at least coordinate your outfits? Is it cheesy or awesome? Discuss!
Stay tuned for more mommy daughter outfits. xo
All images by Snapshots by Ailee Petrovic