Adios, 2015.
I can't believe we're mere weeks away from the end of the year, it's been a truly incredible one both for this blog and for my business, cuteheads. One of the most awesome parts of the year has been the styled shoots I've both participated in and planned, and I thought we'd close 2015 with a splash with an over-the-top pink & gold birthday party cake smash styled shoot, featuring some of my favorite brands and creatives of 2015. No, it wasn't a real birthday party, but it was just as cute & just as fun.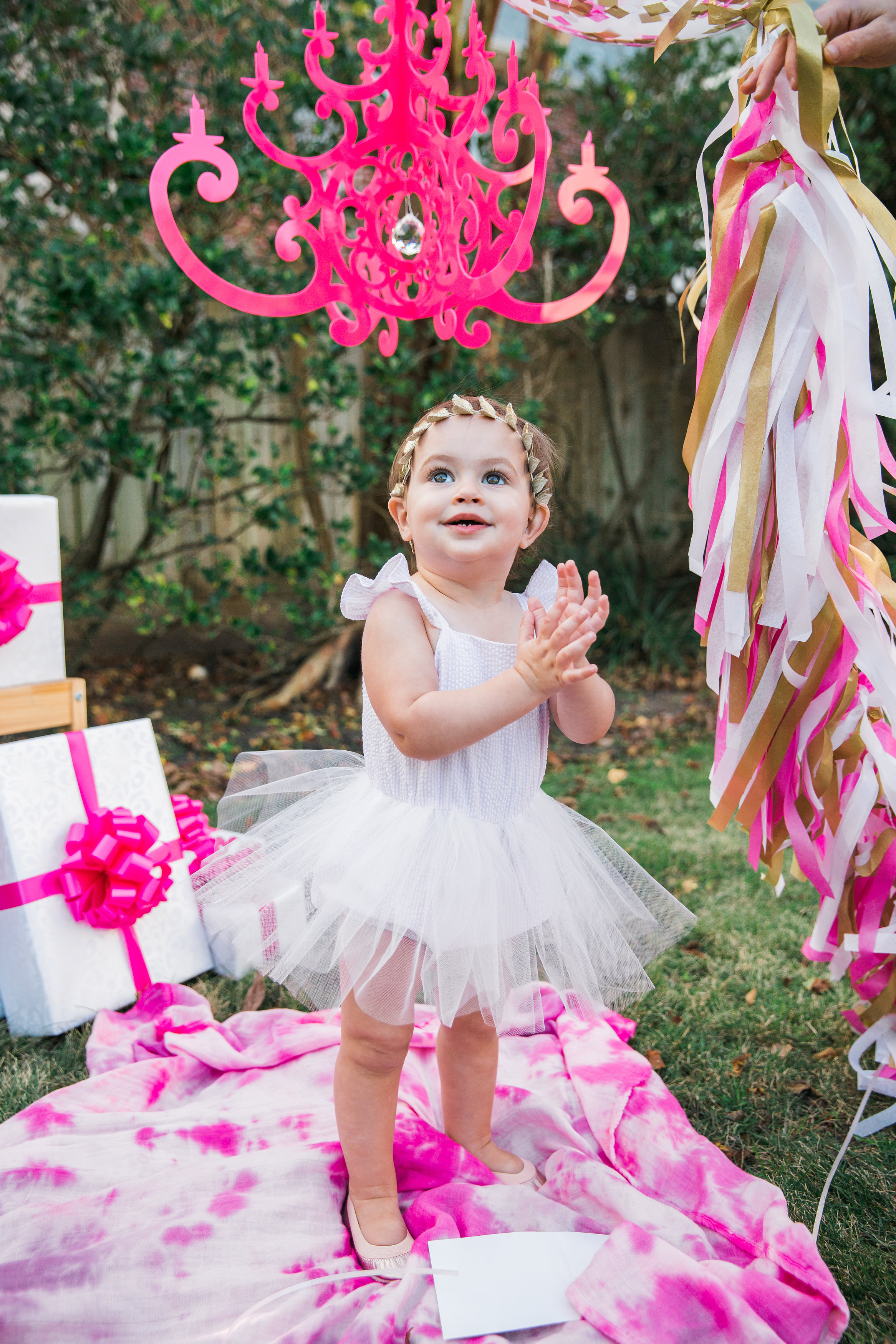 Social media has opened up a world of incredible brands and business owners to me, and styled shoots are one of the ways I get to work with these talented, creative people.  The idea for the pink & gold birthday party shoot was borne from the cuteheads Leah Romper, this cute pink seersucker romper with tulle skirt that will be available for Spring. I knew I wanted to plan something special to debut it, and that's when I "met" Nicole, the creator of Chandelier by NK. Nicole makes the most fabulous acrylic, decorative chandeliers, and I knew we had to have one of her hot pink Fancy Acrylic Chandeliers for an outdoor shoot.
You should have seen my husband's face when I asked him to tell me where the ladder was. Apparently, it's not a good idea for a 32-week pregnant person to climb up on ladders and hang chandeliers from trees. Luckily, he's always willing to lend me a helping hand when it comes to physical labor.
Pink and Gold First Birthday Party Details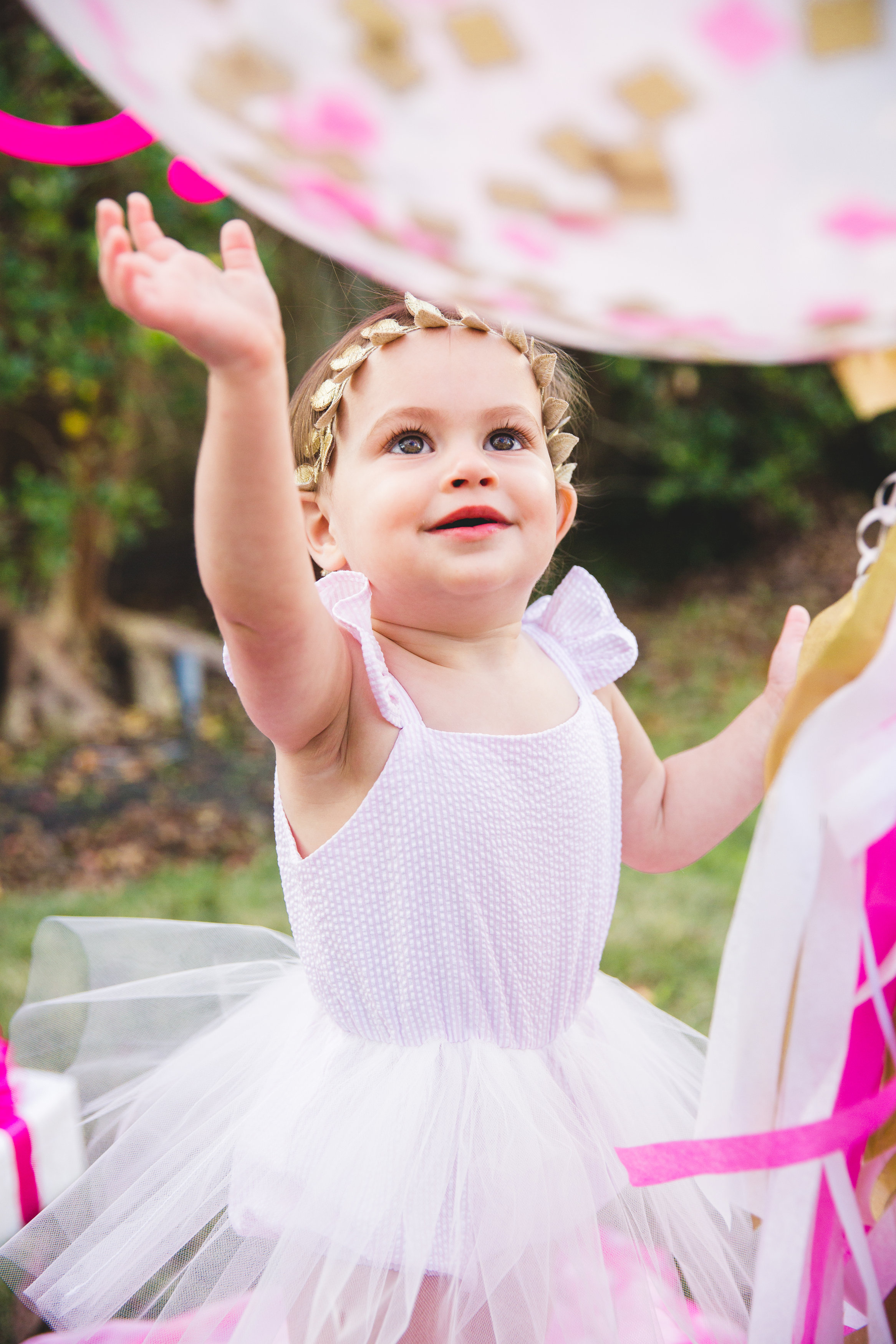 I met the ladies of Efhamar & Sienna through Instagram. They make beautiful paper goods and party decor, like this awesome pink, white and gold tassel garland attached to a giant confetti-filled balloon. It's the perfect accessory for a first birthday photoshoot, and they make it in totally customizable colors for both girls and boys. I mentioned them as one of my favorite Instagram finds of 2015. No pink & gold birthday party would be complete without a tassel garland and giant balloon.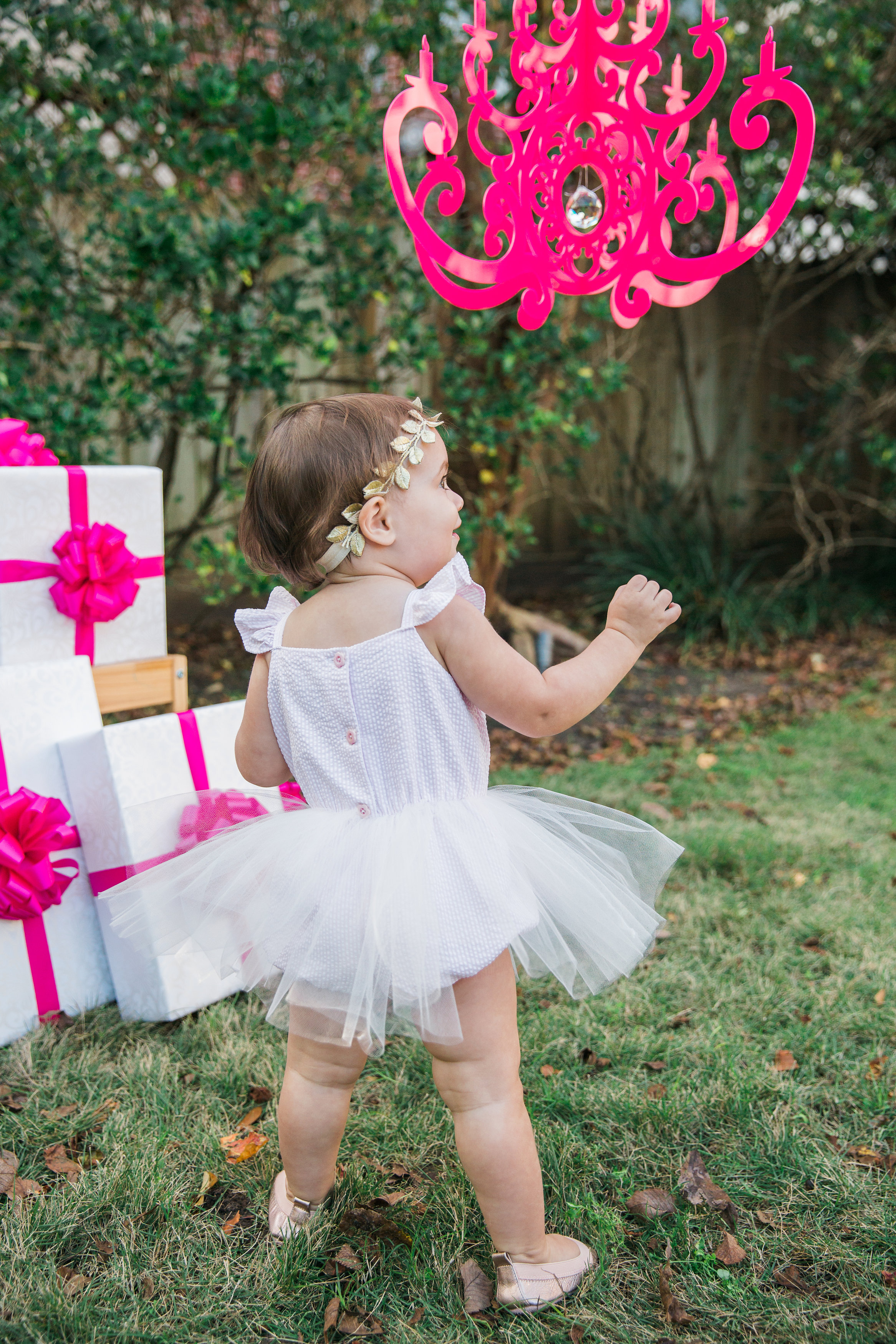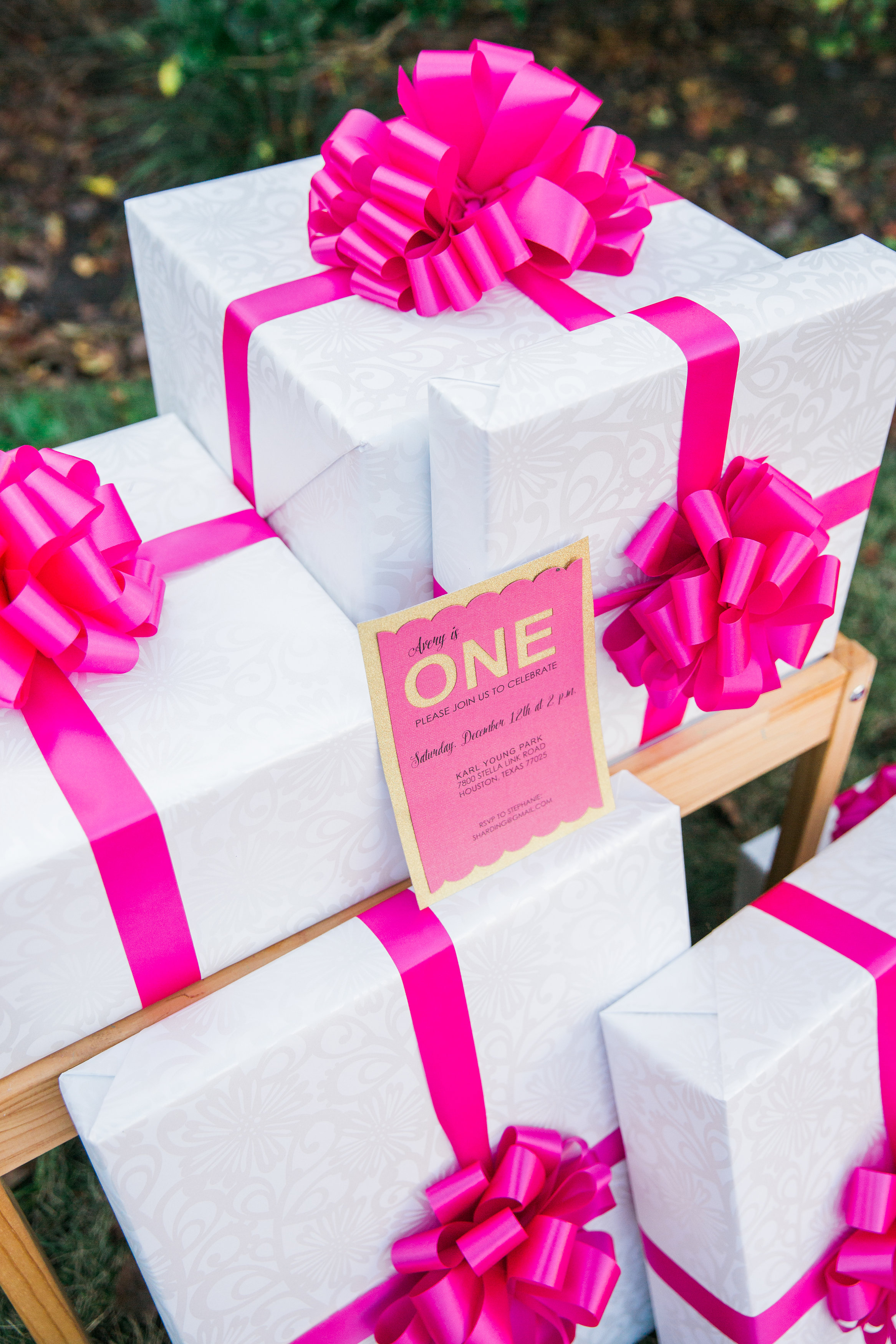 Local institution Bering's has been Houston's go-to gift and hardware destination for decades. I've worked with Bering's before on this Herend giveaway, and had so much fun with it, I knew Bering's needed to be a part of this shoot. They have gifts for literally everyone on your list, and as you can see, their gift-wrapping is beyond stunning. All of Avery's birthday gifts and the beautiful gold Annie Glass cake stand (similar here) are from Bering's.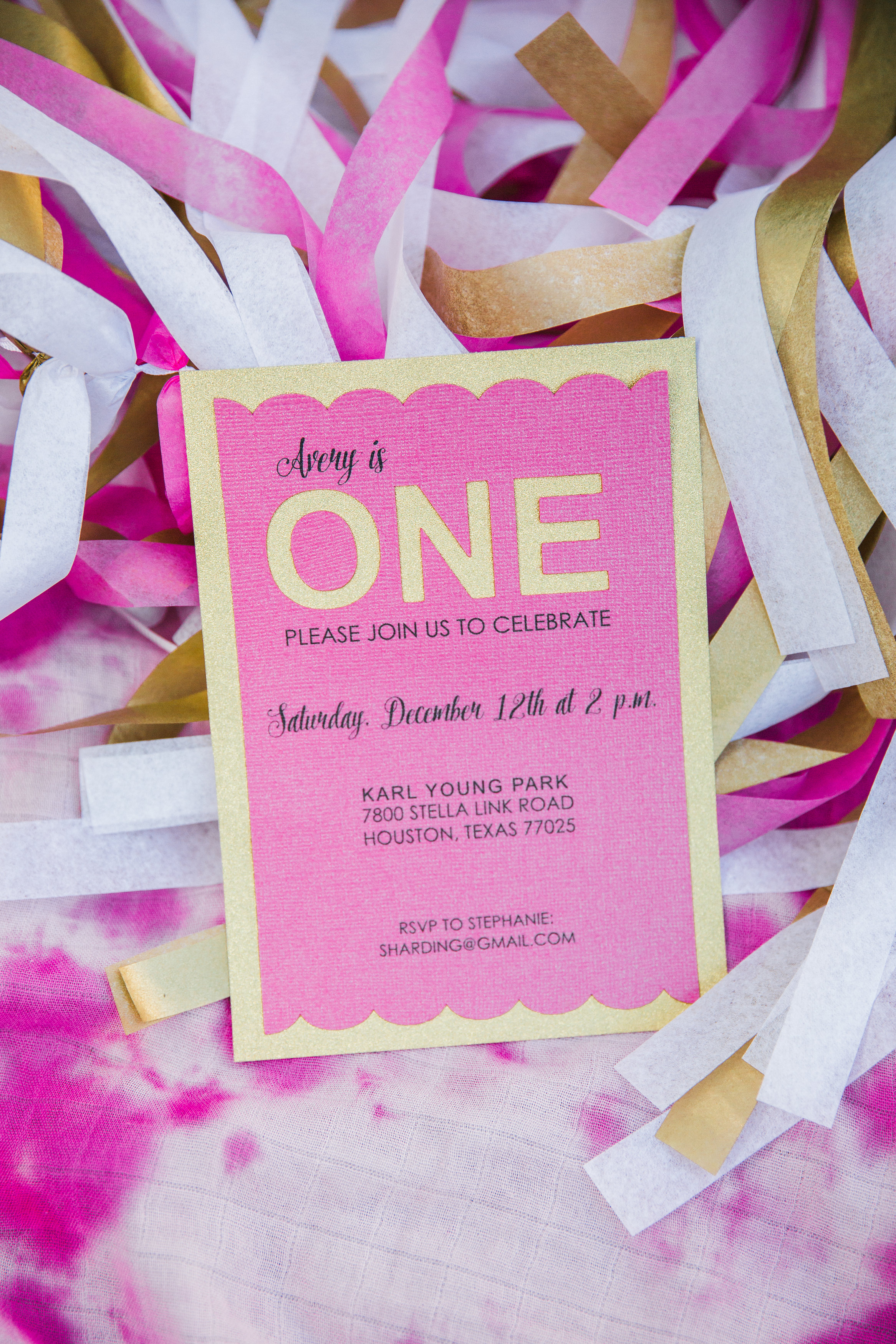 I have known Ryann, the founder and designer behind nine0nine creative since high school. I've been wanting to work with her for a long time, and I couldn't think of a better time than now. She designs custom cards and party invitations, among other things (she created the adorable cake topper too!).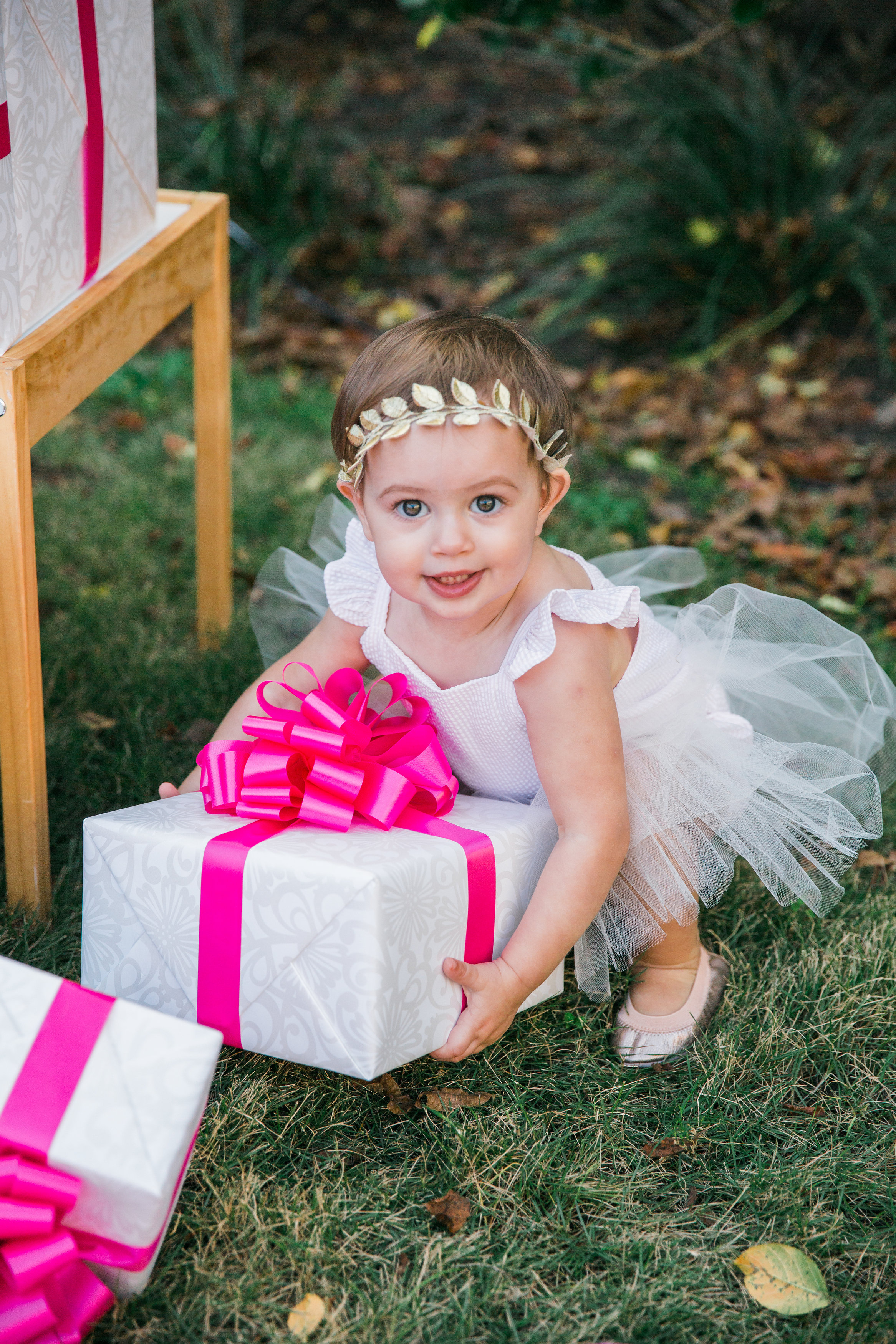 See that gorgeous headband? It's called the Laurel, and it's one of the signature styles offered by my good friend Megan, the founder and designer of Willow Crowns. If you've been following me on Instagram or reading this blog for a long time, there's no doubt you've seen her mentioned a lot and tagged in tons of my photos; she and I live in the same city, and we've become great friends, commiserating over small business and spirited toddlers. Megan's a talented #girlboss and a great friend!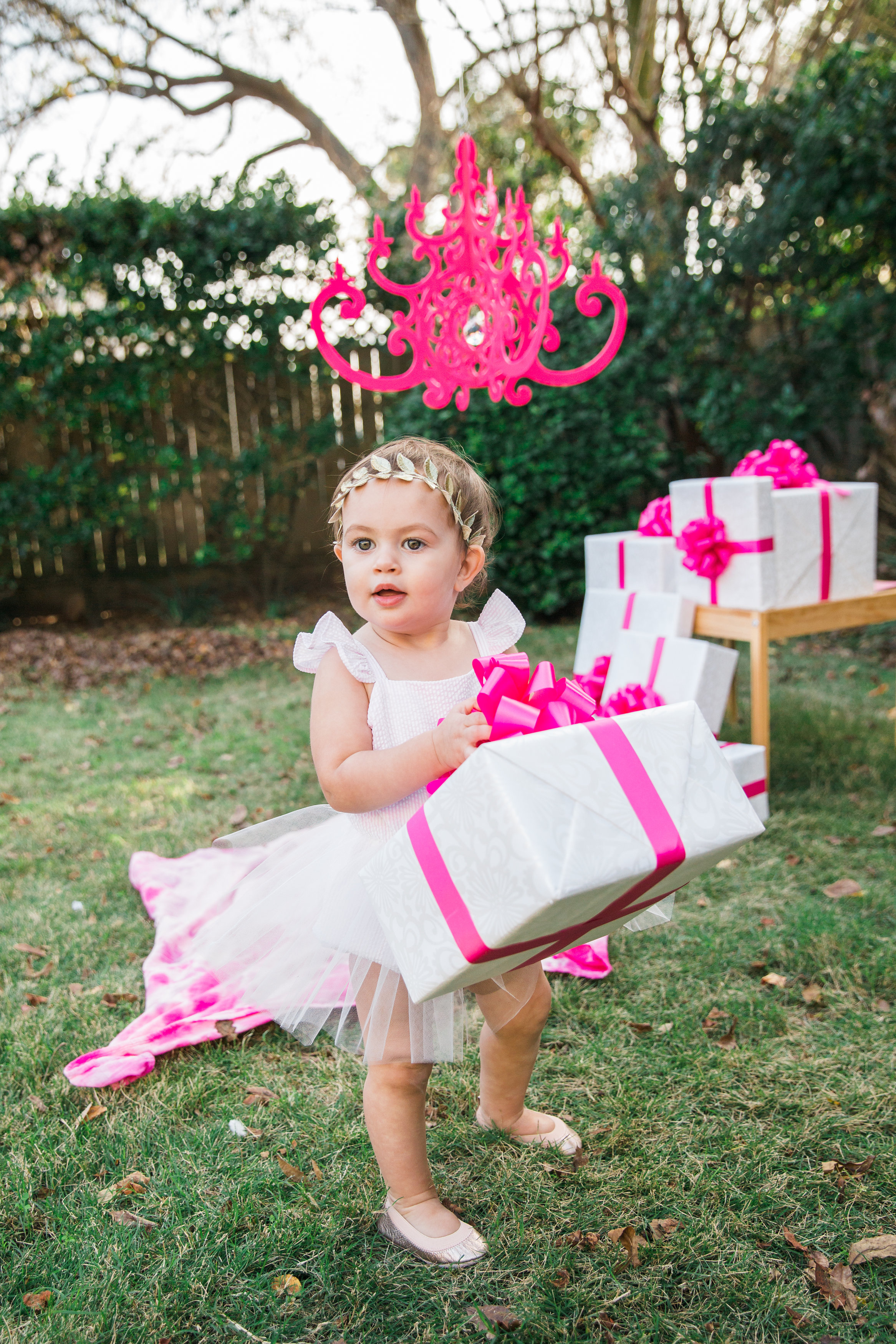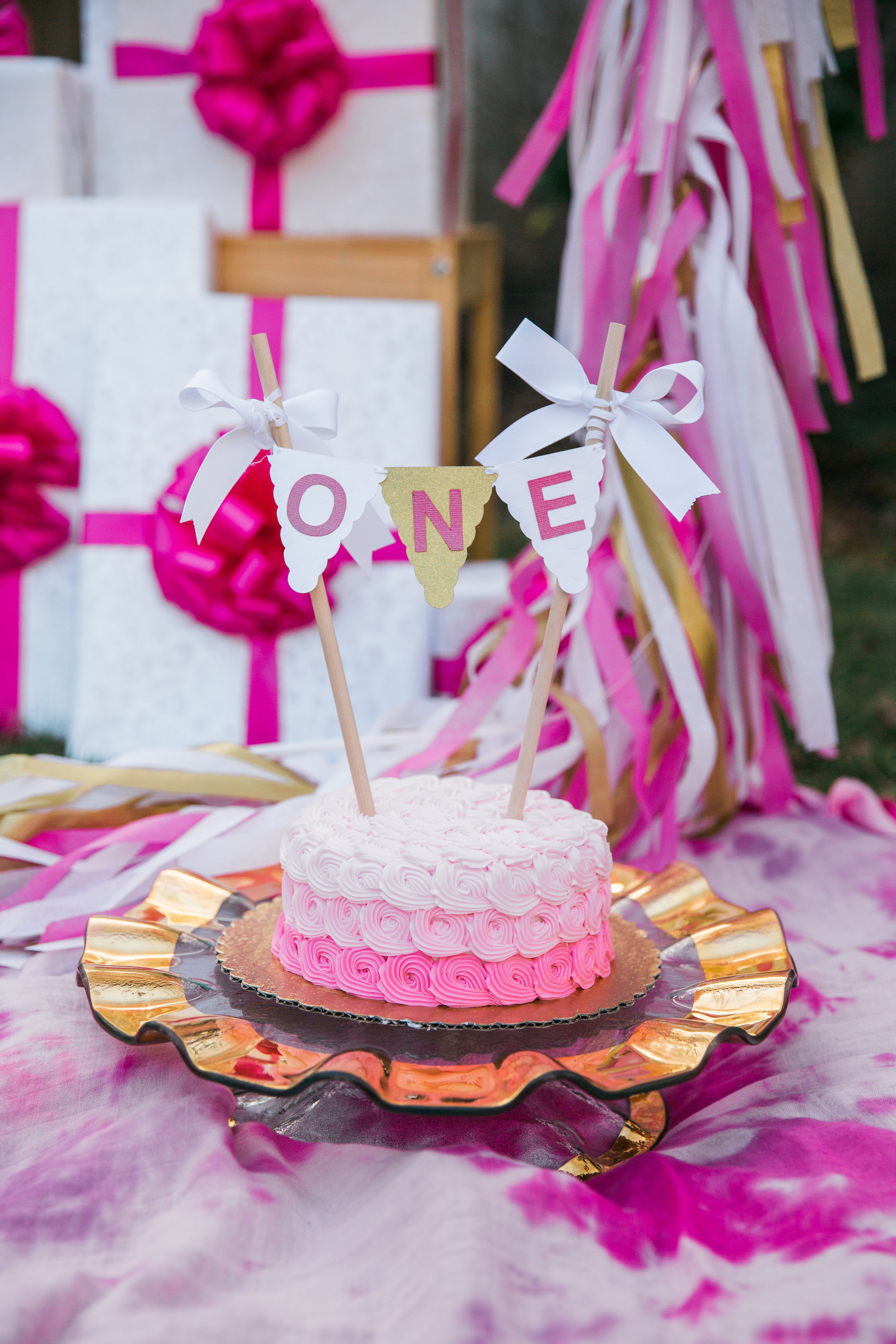 The pink tie dye blanket we used was a contribution by my friend Aliyah, the founder and designer of Lost Boy Goods. You may remember her from the profile I did on her a couple of weeks ago that resonated with so many. She channeled her pain into something incredibly positive, and I was honored to feature her beautiful blanket for this shoot.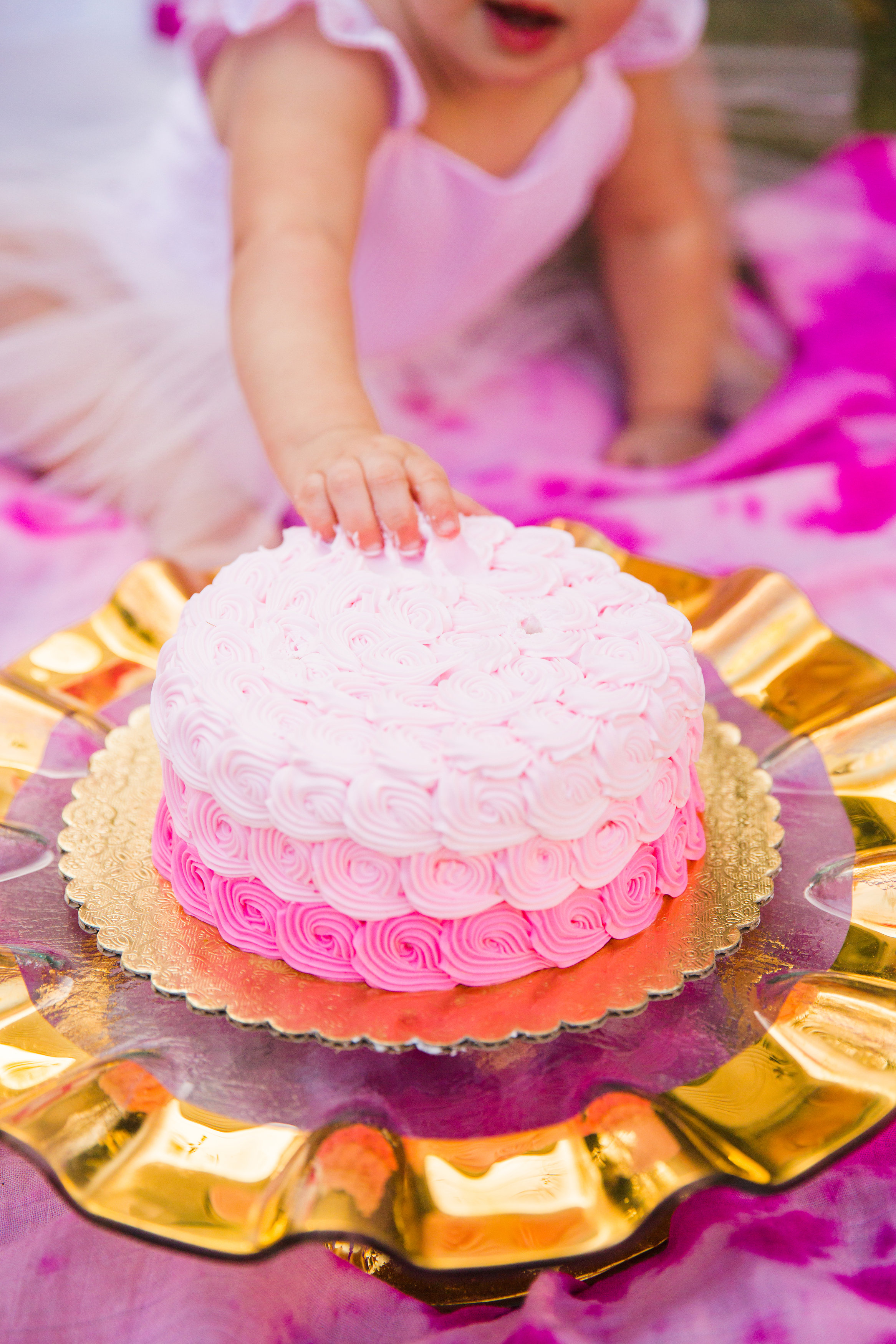 THIS CAKE, YOU GUYS. I was born and raised in Houston and still live here, and if you're a Houstonian through and through, then you're very familiar with Three Brothers Bakery. I grew up eating their apple cake, birthday cakes, gingerbread men, and HUGE frosted cookies. Going to Three Brother's was always a special treat for me, and now I get to work with them professionally. Not only was this ombre pink cake stunning, but it was absolutely delicious. I actually worked with them earlier in the year on another cake smash shoot, and we did quite a number in their beautiful new store.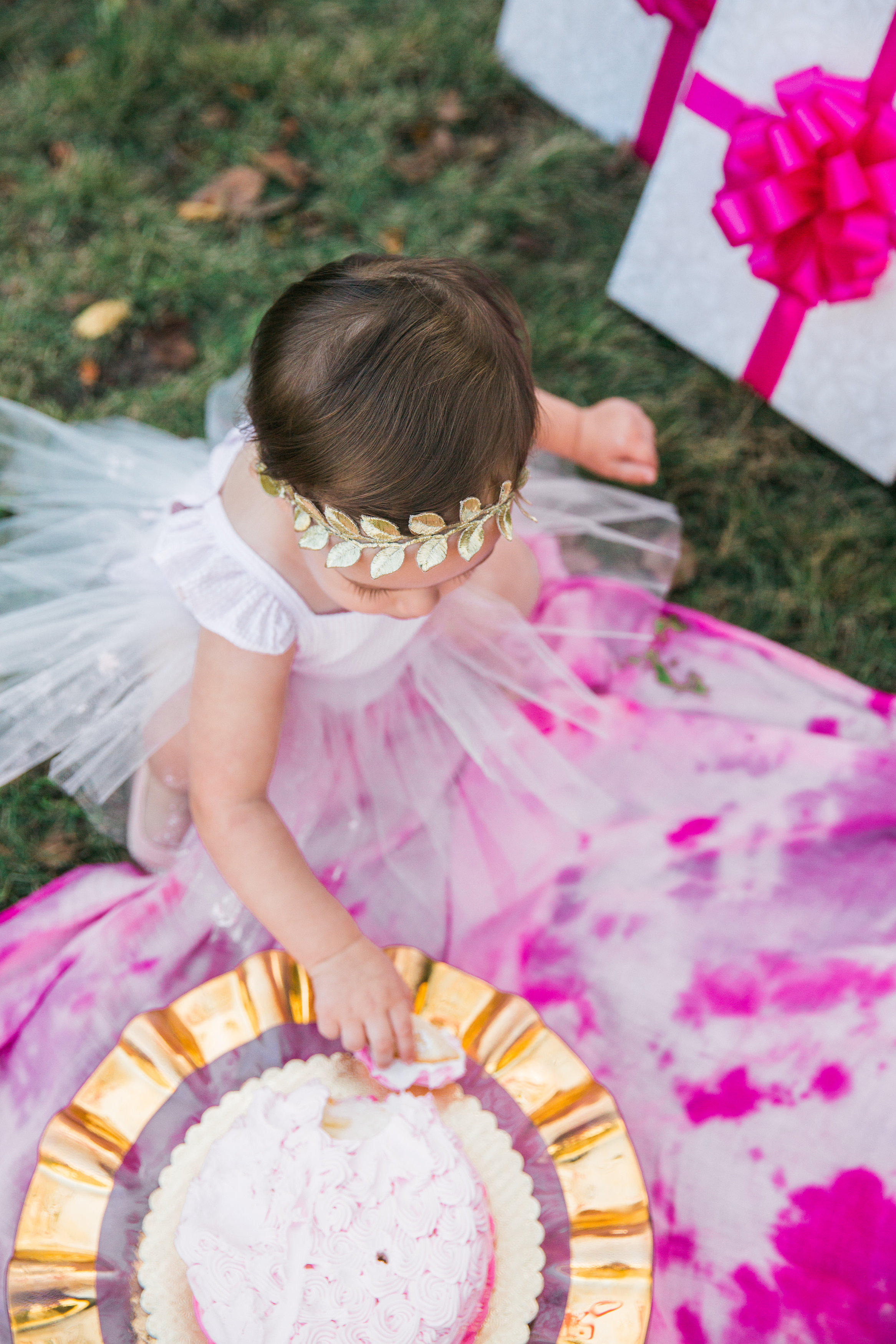 Our birthday girl Avery dug right in.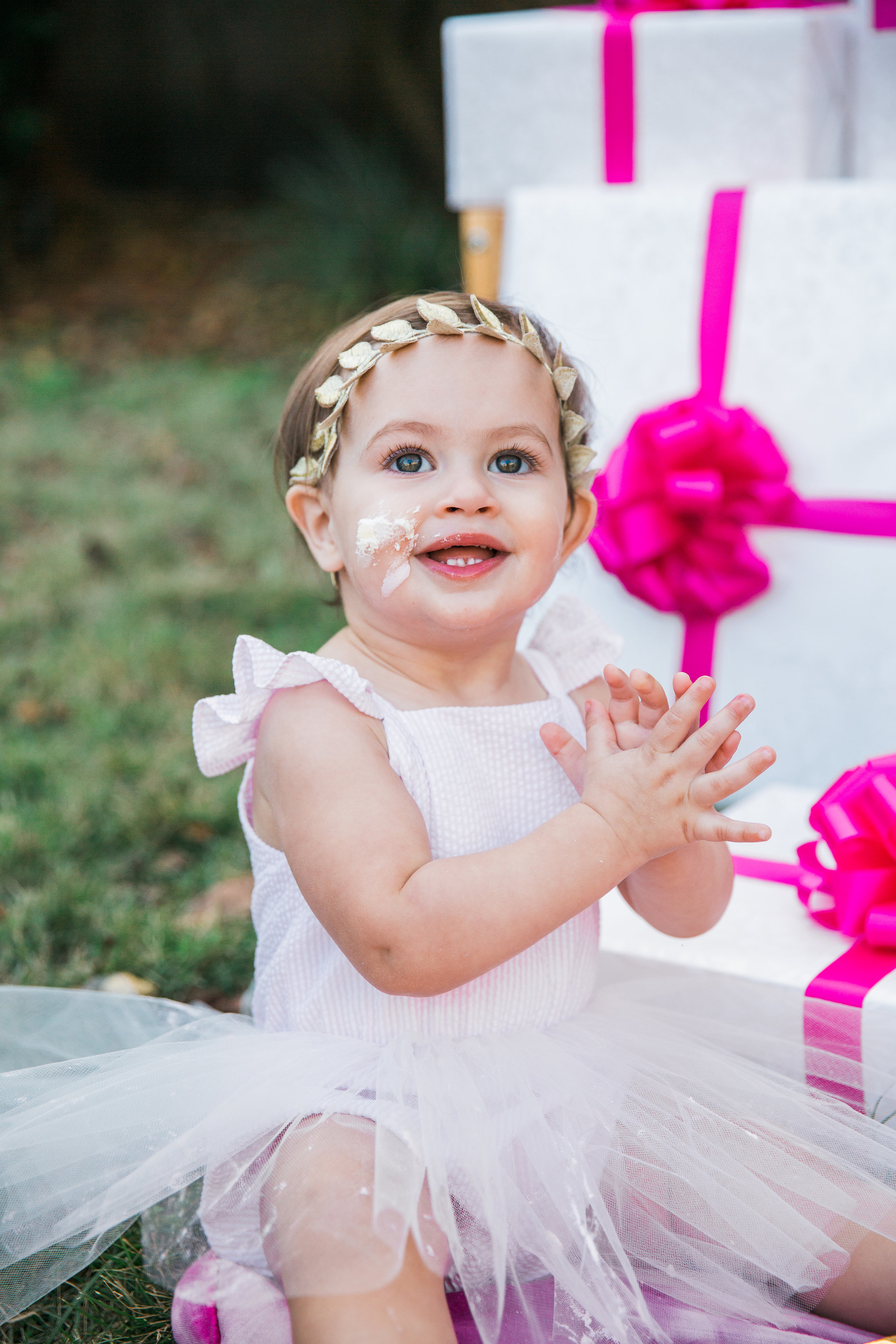 Lastly, this pink & gold birthday party shoot wouldn't have been possible without my wonderful friend Ailee, the founder of Snapshots by Ailee Petrovic, who has been shooting so many of my projects lately. She's got an incredible eye and she really understands light and color. She's become a great friend, and I'm so happy we met this year. I'm sure there will be many more projects with her in 2016!
Thank you for being a part of this incredible year with me. It's been full of up's and down's, but ultimately, it's been a year of incredible personal and professional growth. This shoot is cute, yet, but it's also about joy and celebrating the little things. Basically, you don't need a reason to celebrate the little things. Or eat cake. We never need a reason to eat cake.