Hi friends, and thank you so much for stopping by to shop for holiday kids fashion with us at yesterday's pop-up shop! This is the third time that cuteheads and Willow Crowns have popped up together, and it's always one of my favorite days of the year. I always reflect back after each year we do this, and I'm marveled at how little it feels like work. Hanging with amazing mamas, seeing their gorgeous children… it makes me happy.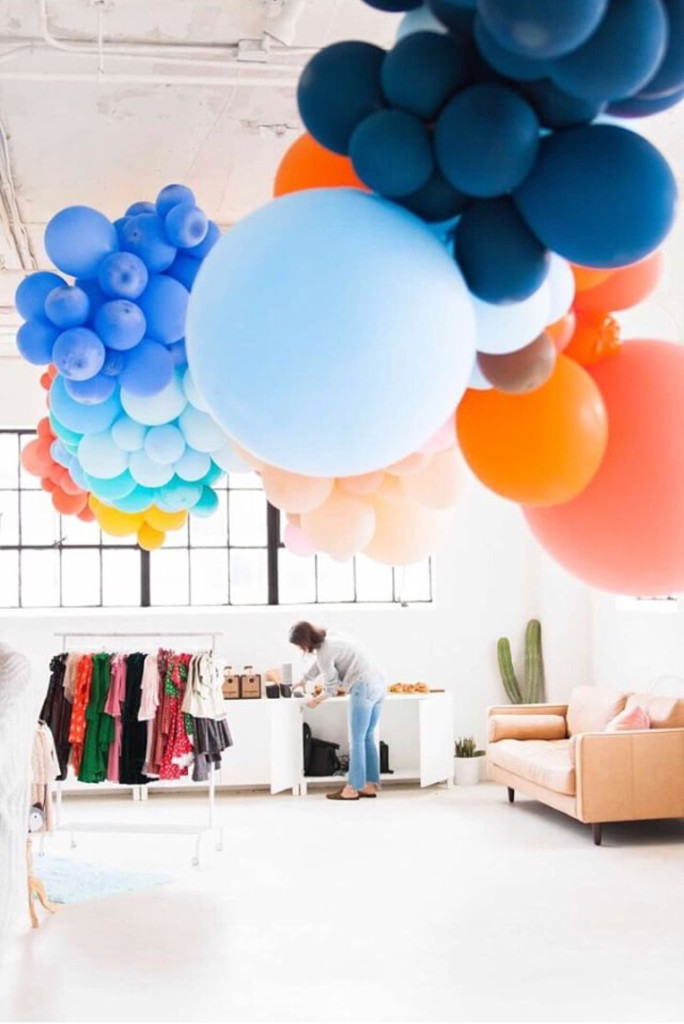 This year, we took over Sugar & Cloth Studios, the studio belonging to friend and mega-blogger Ashley Rose of Sugar & Cloth. Of course, there was already an insane balloon installation hanging overhead inside the space, so we had to do literally nothing to make it look amazing. Because this is just what Sugar & Cloth looks like on any given day.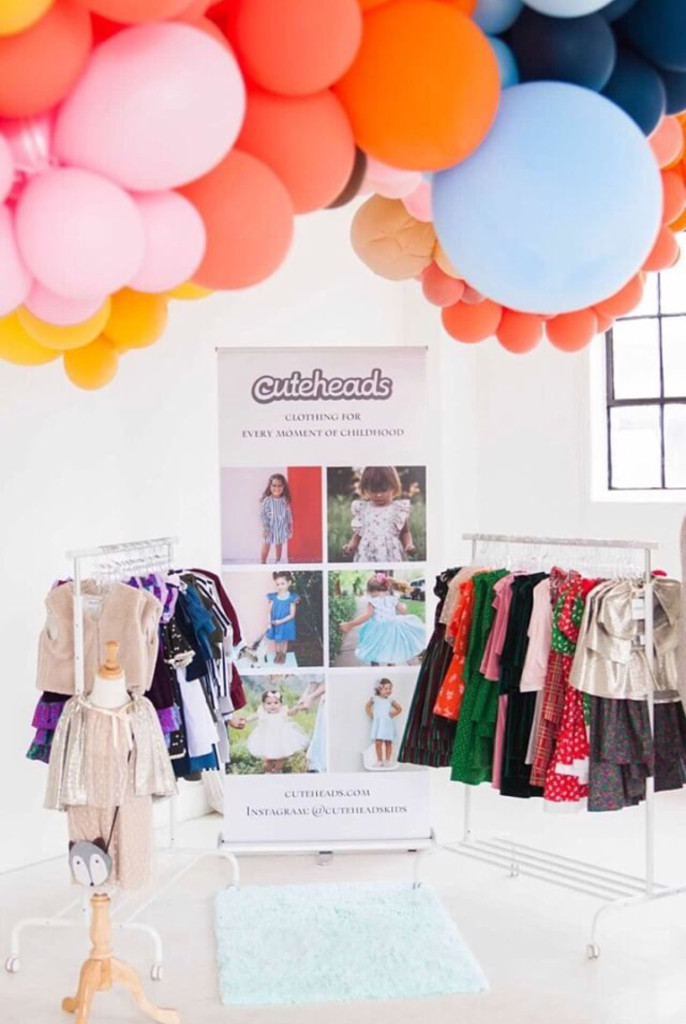 We had so many repeat and new customers pop in to say hi, enjoy breakfast bites and coffee from Tout Suite, and as always, I love hanging with Willow Crowns founder Megan, who over the years has become a good friend and someone in the #shopsmall community who understands and truly lives the whole "Community Over Competition" thing. You'd be surprised how many people talk about it, but do very little to make it a part of their lives.
This year, we're doing a lot more in-person events and trunk shows for the holidays. One of the questions I get asked the most is, "is there anywhere I can go to try the clothes on in person?" and although we are in a few stores locally, people are always interested in seeing the new collection in person. So we're making that happen!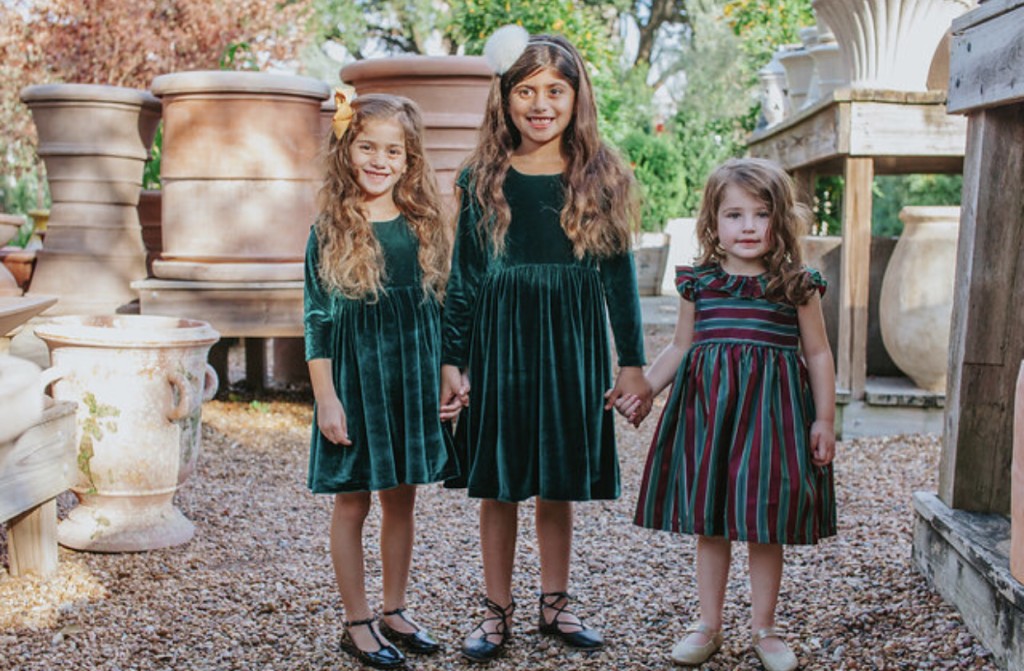 Up next, you'll find us at the DEFINE Holiday Market on December 2nd. After that, we'll be having a trunk show at The Monogram Shop on San Felipe, from December 6 through 10. Of course, you'll be able to shop drop 1 of the Merry & Bright Holiday '17 Collection THIS TUESDAY at cuteheads.com! Remember, members of the The cuteheads Crew VIP, our VIP Facebook group, get to shop 30 minutes early, so join us there now and don't miss out the style and size you want. Holiday kids fashion is coming to cuteheads, don't miss it!
Thanks again to everyone who came by!