Happy Tuesday sweet friends! I'm still recovering from our crazy busy weekend… anyone else need a weekend from their weekend? But I'm excited to share with you a few images from the most adorable third birthday party! Fellow Houston blogger Brittany Ashmore has the most adorable little girl, Ainsley — check out that gorgeous hair — and we made her a special, custom dress for her secret garden birthday party.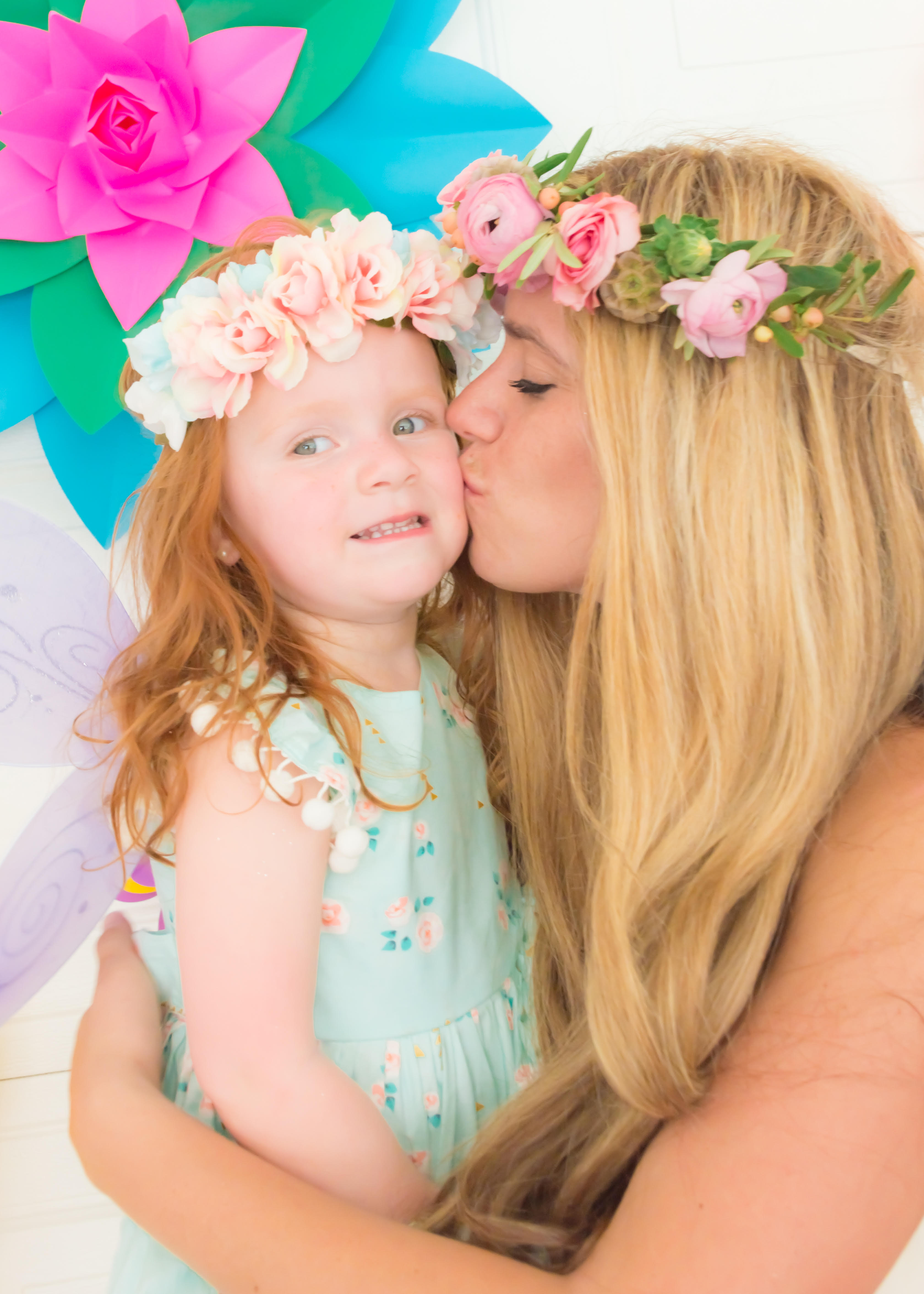 This party really had everything, from pinatas to ponies. Wouldn't you love to have been a guest? My three year old would have gone crazy over the ponies.
Ainsley's dress was a part of the Cotton Candy Collection, and we customized it by adding cute pom pom trims along the flutter sleeves. Paired with that gorgeous flower crown, it's the perfect outfit for a secret garden party. Her sweet mama left no detail undone!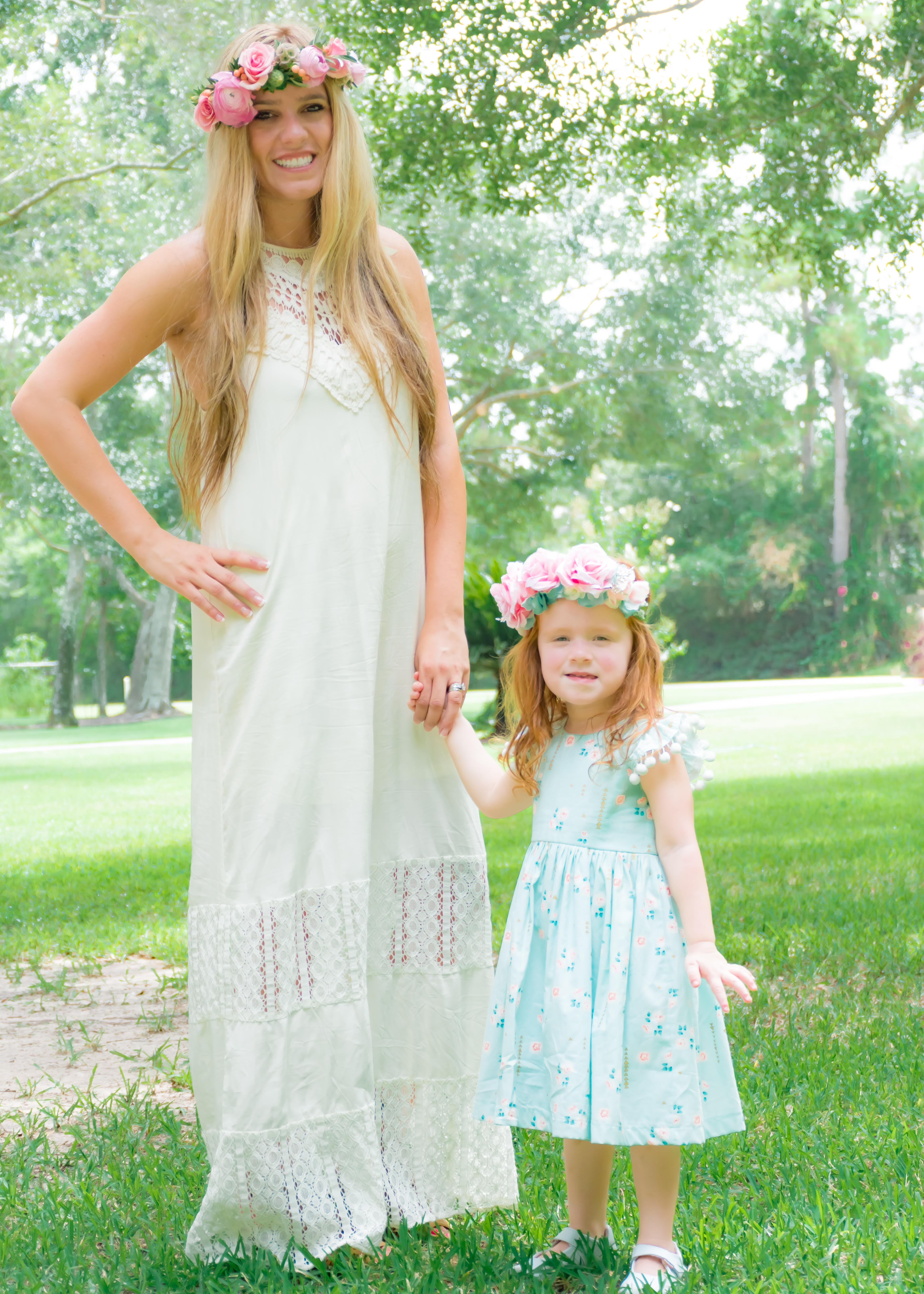 Look how proud she is. "Look mom, no hands!" Even the pony has a flower crown. I mean.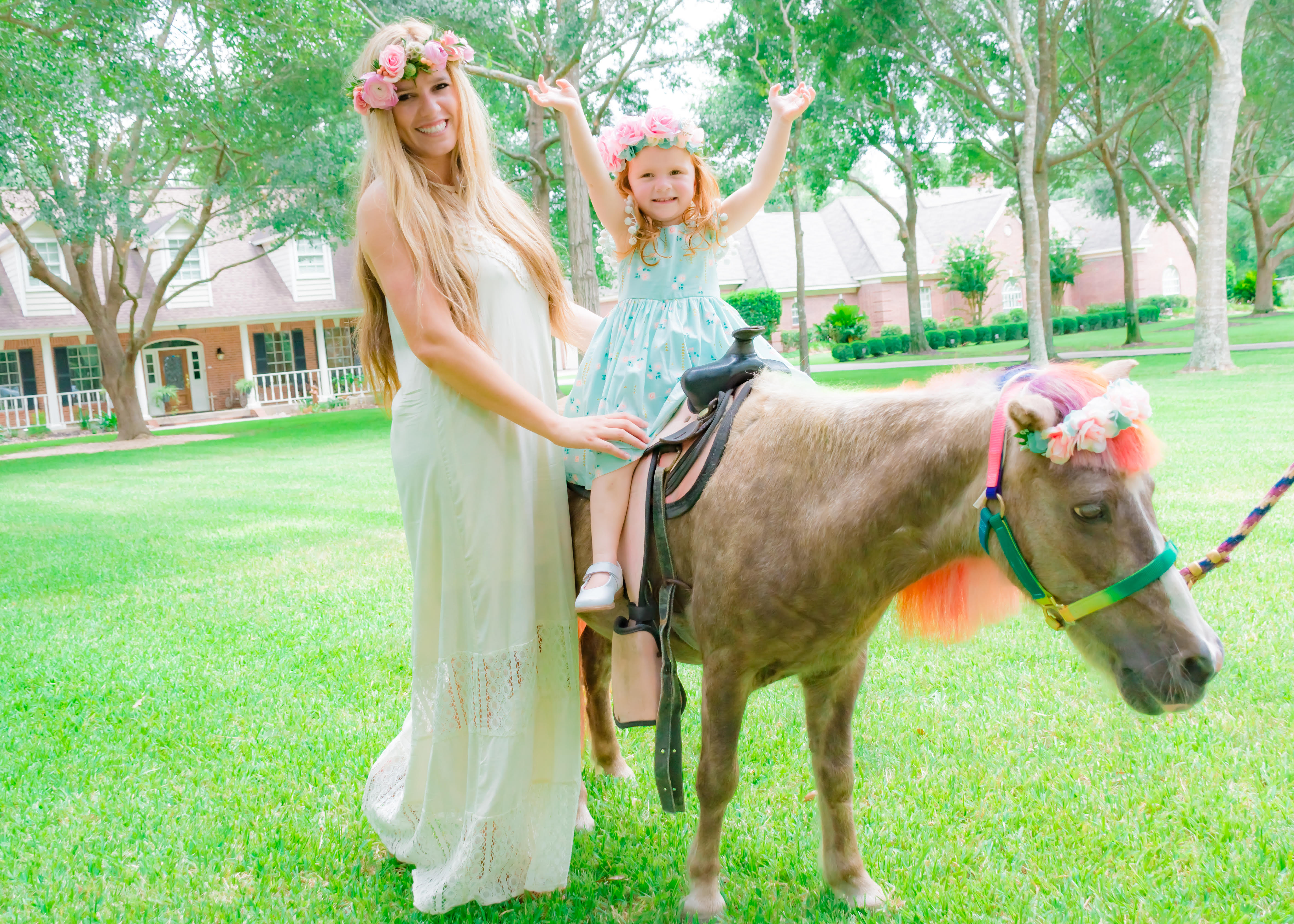 We specialize in beautiful clothes that are both meant to be cherished and play-friendly. And I love that this little cotton number is ideal for an outdoor soiree and making precious memories.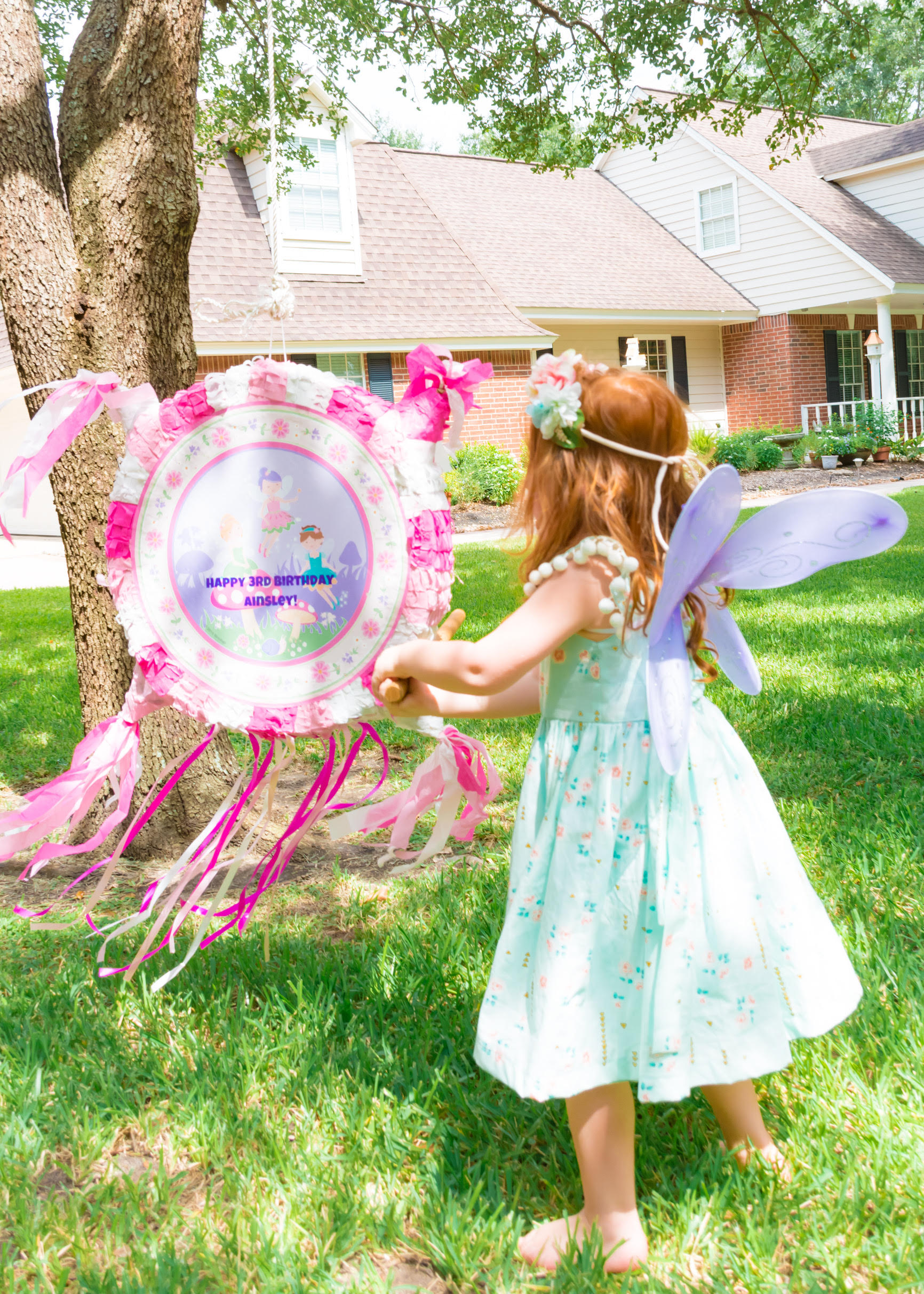 Thank you to Brittany from The Ashmores for including cuteheads in this beautiful party!