Today's a big day around here… the cuteheads SS17 collection is now available! I've named this collection Vanilla Blooms because it features several subtle floral patterns and lots of beautiful neutrals.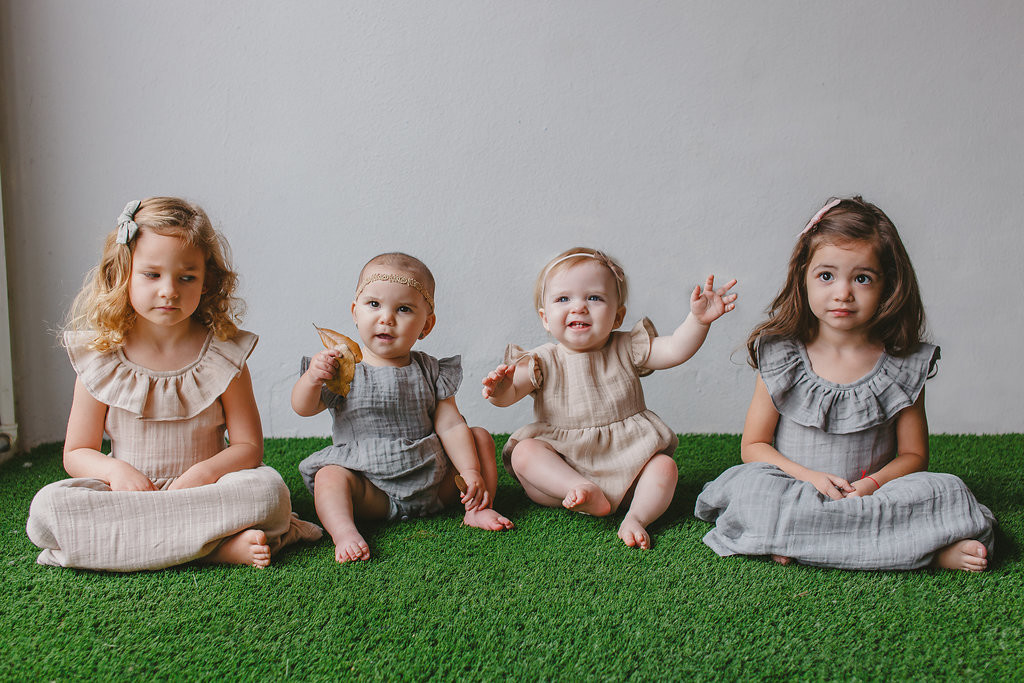 Inspired by Spring — we never REALLY got Winter down here in Texas — and the promise of beautiful flowers in my backyard, I wanted to create a collection that was both wearable and unique. Although I'm very attracted to bright colors and bold patterns, I tried to give you pieces that your little one could wear every day, whether she's going to school or to a special occasions. I hope I accomplished that.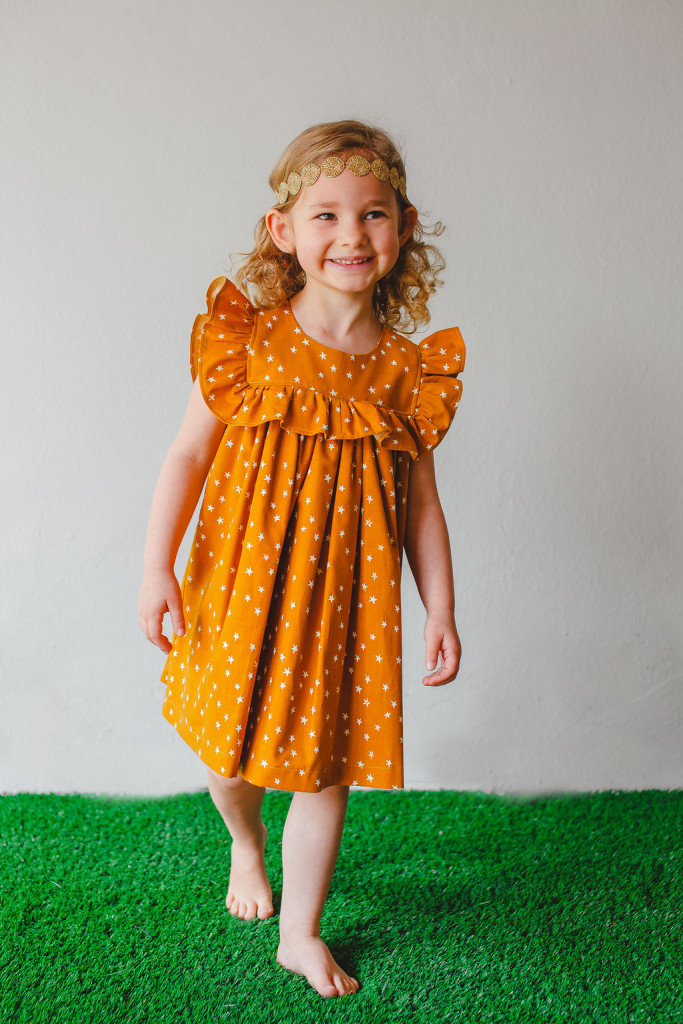 We've introduced several new silhouettes this season. We're still offering our classic cuteheads look in both the Darcy and the Bailey, but this season, for example, we've released the Megan and the Cassia… two body styles that we're trying for the first time. I absolutely LOVE the outcome; it took a lot of perfecting to get it right, but they really stand out.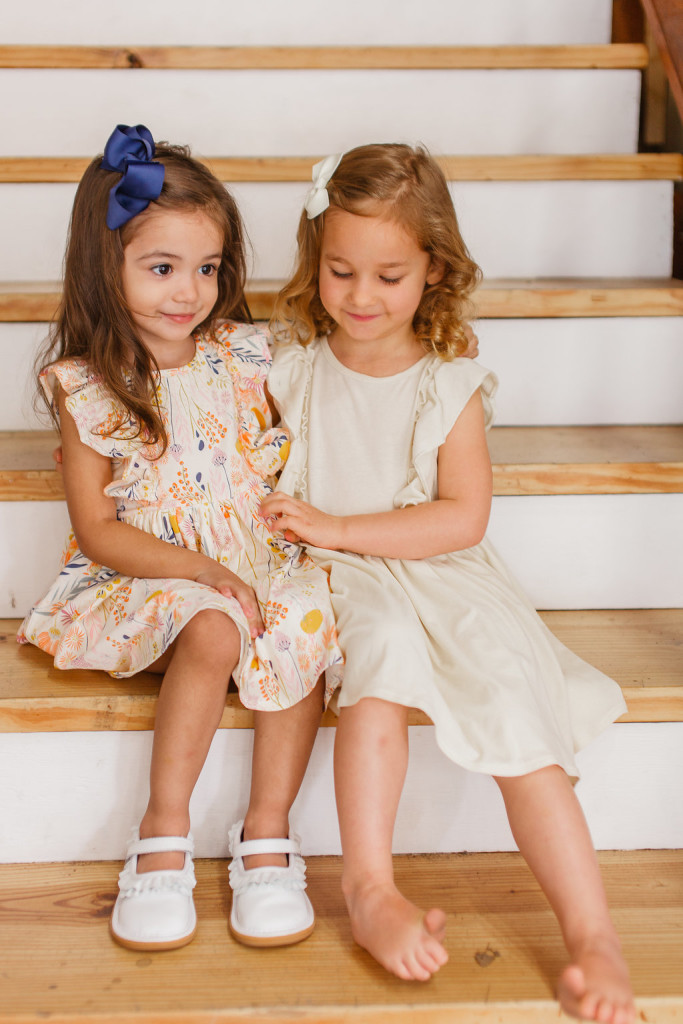 And for the first time, we're offering a couple of jersey dresses! People don't know this, but working with cotton jersey is actually pretty tough. You have to have very skilled seamstresses (which I do!), and certain types of machines. I'm thrilled to say that these pieces are already flying off the proverbial shelves, and I have a feeling we'll be adding more jersey to the shop in the coming weeks and months.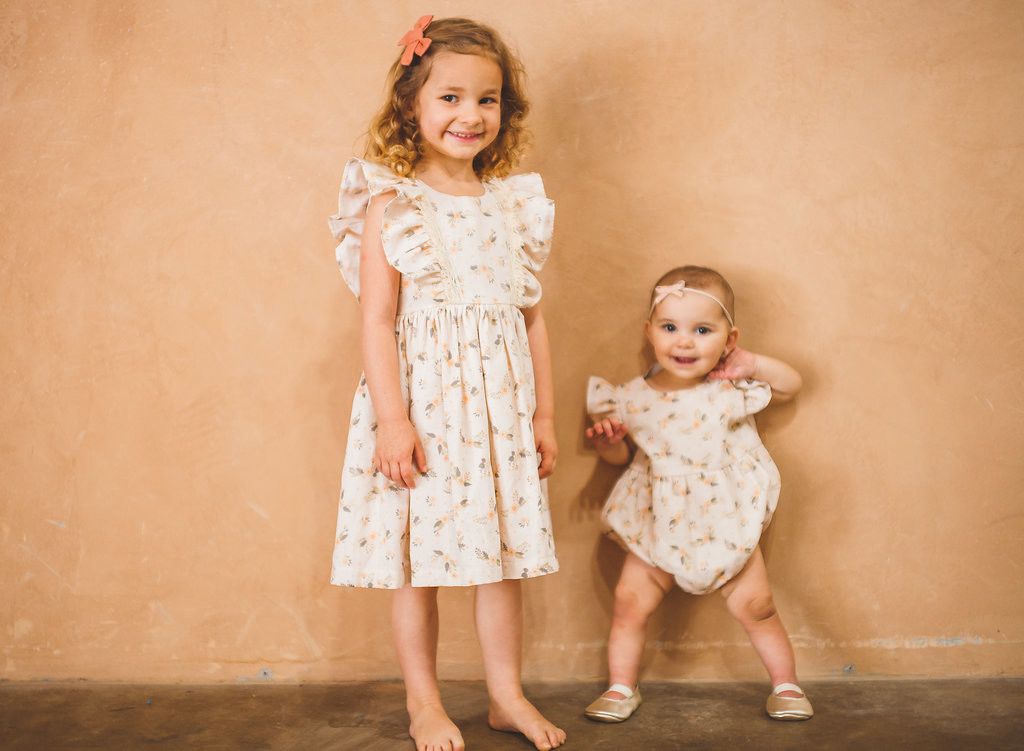 We shot this collection at Pop Shop America, in conjunction with New Living, who graciously loaned us their spaces for the day to shoot this collection. We selected 4 local child models, who seriously were more professional than I could have dreamed. Even the babies were so well behaved! Behind the camera was Layla-Yasmin Hillail from Le Zu Photography, who I've worked with several times before. She absolutely nailed the photography, and I'm so grateful to her for capturing the vision of the collection and bringing it to life!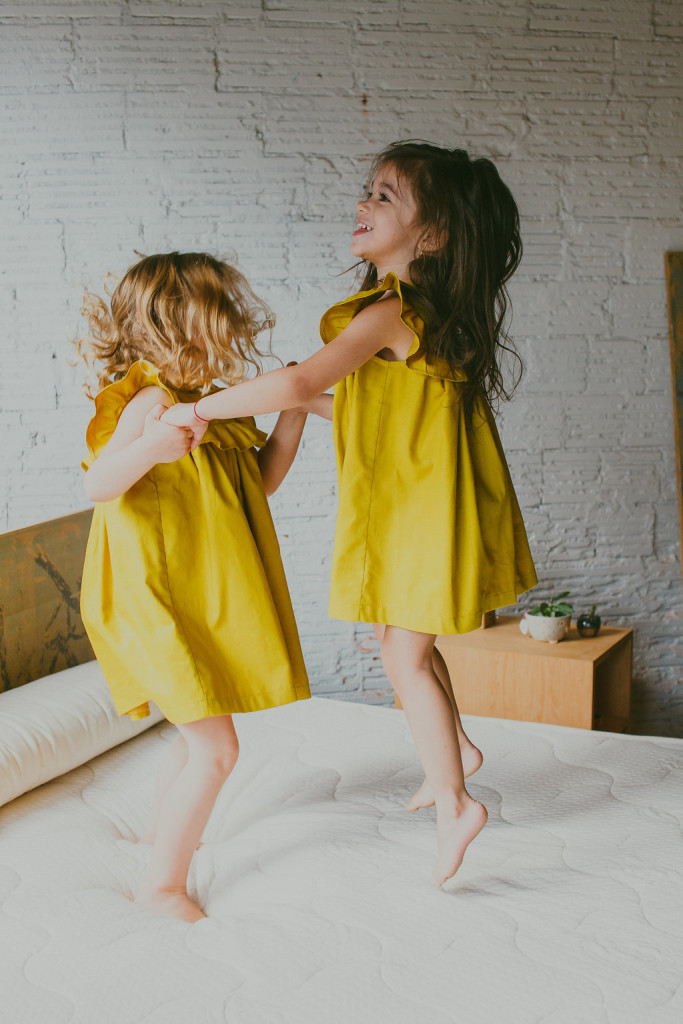 If you haven't heard yet, we recently launched a private, VIP Facebook group for ladies to buy/sell/trade their cuteheads, learn about what's new and what's upcoming, and gain access to group-only sales. Join us there to be the first to know when new things launch. In fact, we released this new collection there two hours early so the ladies of the group could get first access to the sizes they wanted.
Thanks so much for shopping the SS17 Vanilla Blooms Collection from cuteheads! Which one's your favorite? Head to the shop to see the entire collection!