Happy Monday! I'm so excited to share the images from Tova's first birthday party today. Throwing a first birthday party is special for your child, but it's arguably for you, the mama who survived a whole year of motherhood with your precious little one, right? I had the best time planning her party, and I have to say, the second time around was MUCH less stressful. We kept the guest list a little smaller and starting working on it far enough in advance that almost nothing was left to the last minute. That helped a lot.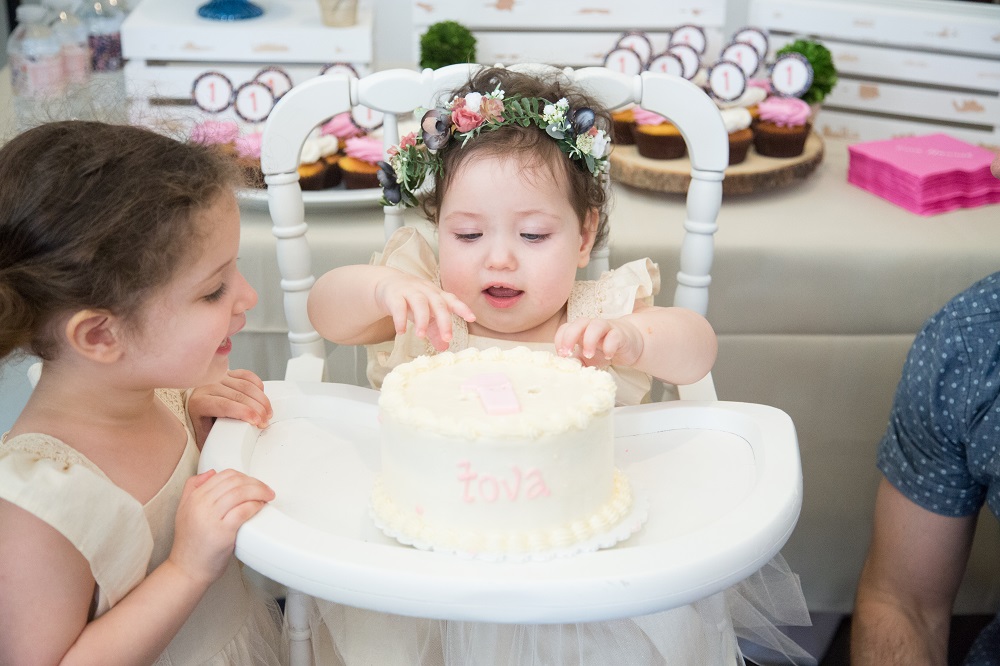 I didn't have a particular theme in mind, but I was inspired by a gorgeous invitation I found on Etsy, which drove the direction of the decor. I wanted to create a little secret garden scene inside our house. We went with a white, pink, navy and green color scheme. It was sweet and simple, but the flowers really took it to the next level.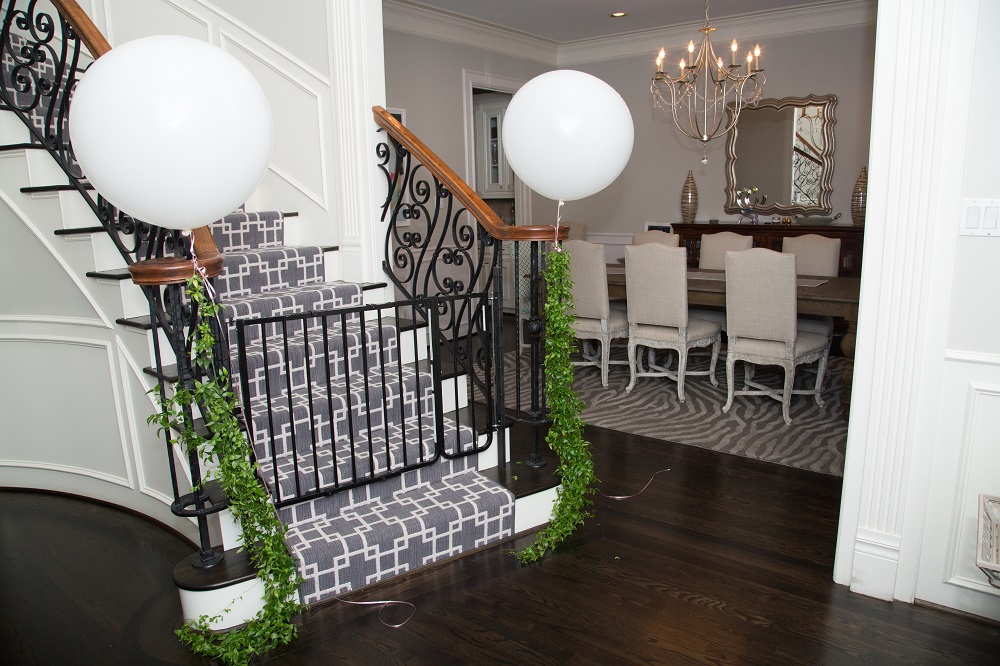 I worked with a local florist, Plants n' Petals (they did our wedding flowers too!) and pretty much everything they touch turns to gold. I was actually a little sad we didn't have a vow renewal planned for after the party, because we had the gorgeous flowers for it!
We topped off the beautiful decor with a gorgeous navy and pink garland from Hooray Everyday, who created the perfect finishing touch for our backdrop. And have you seen their Instagram feed?! Gorgeous.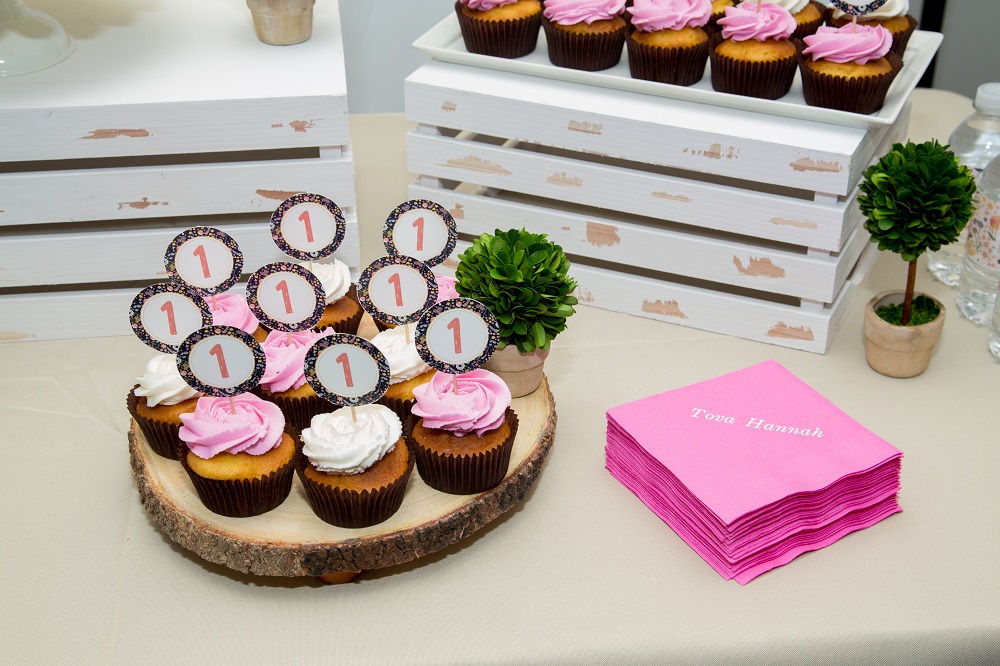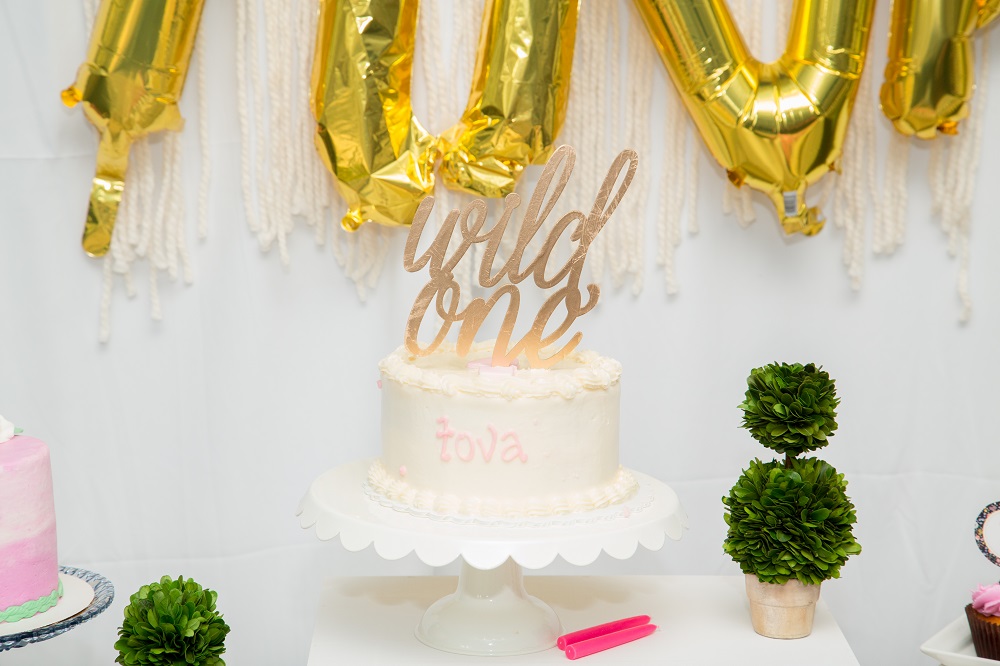 I used two local bakers, Dulce Cakes and Sweets, who also created the custom treats for my Life Cereal collab. She made delicious cupcakes and the cutest little smash cake! As many of you know, Tova was recently diagnosed as allergic to 6 of the 8 top allergens, and thank goodness for my good friend Jody from Jodycakes, who I have worked with countless times over the last few years. She is the only person in town I know of who can make an egg-free, dairy-free, wheat-free, nut-free cake actually TASTE good. I'm not going to give away her secrets, but if your little one has any allergies at all, she's your gal.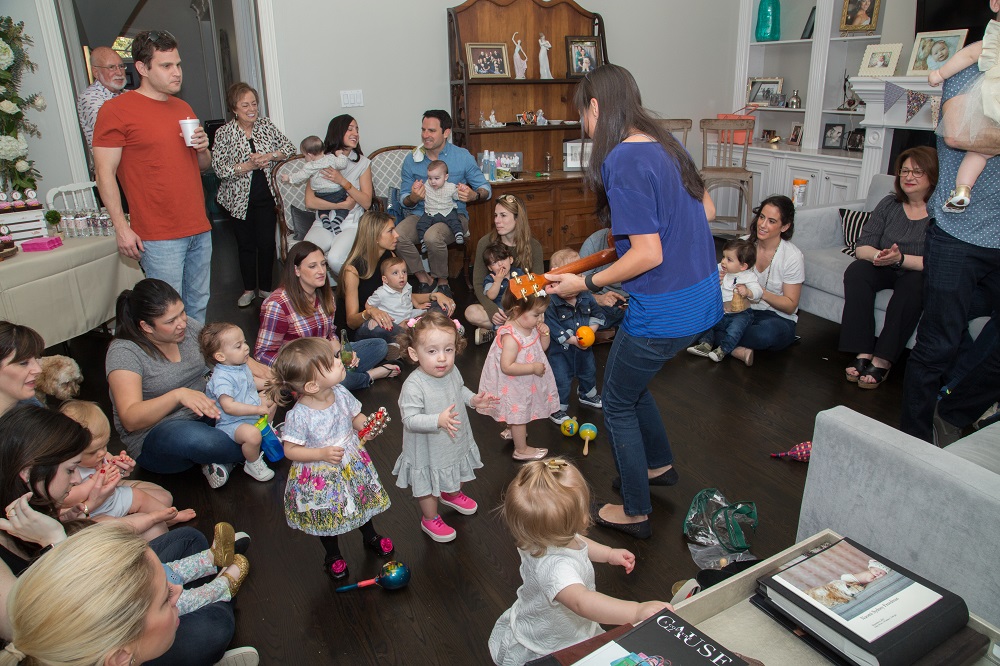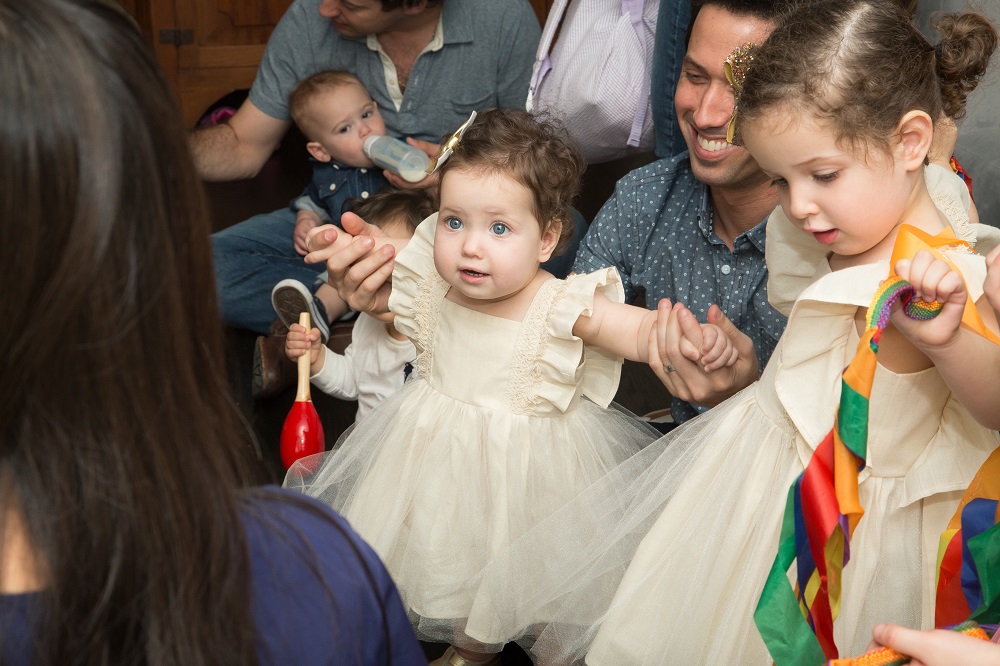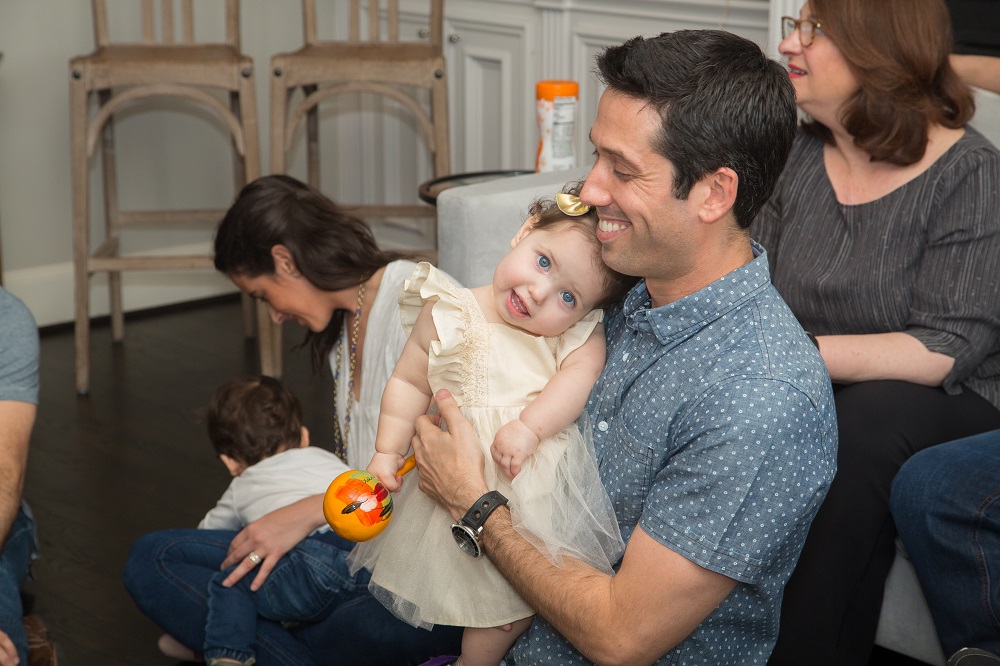 We had one of Naomi's music teachers from school come and play music for the kids. They absolutely loved it. They danced, they sang, they played instruments… it was pretty magical to see their little faces light up.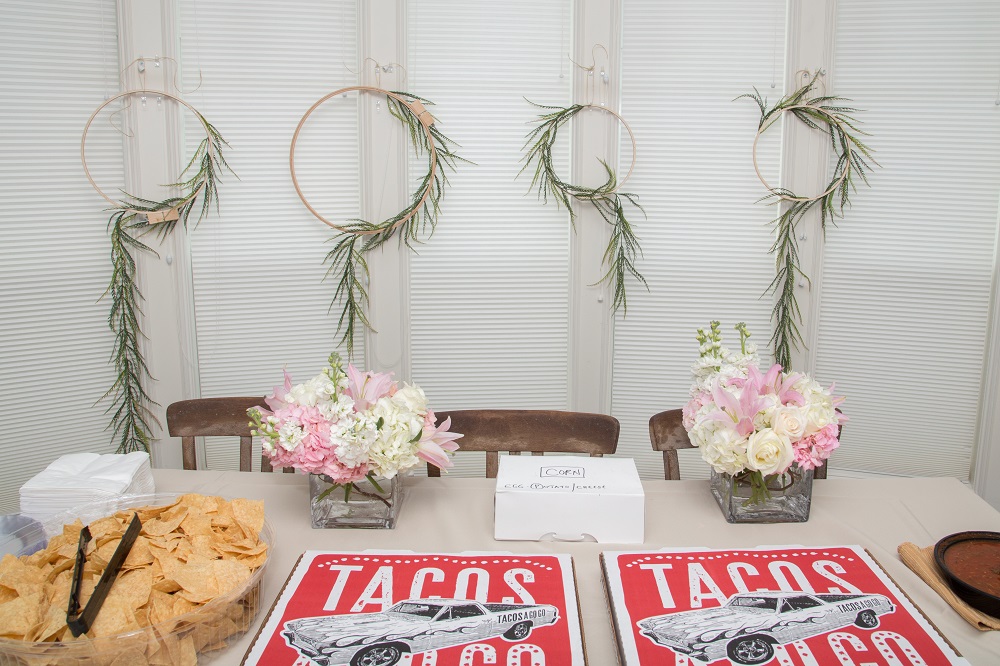 We're Texans through and through, so naturally, we served breakfast tacos from one of our favorite places, Tacos a Go Go. They even delivered it and set it all up… including coffee for the grown ups. Much needed on a very loud Sunday morning.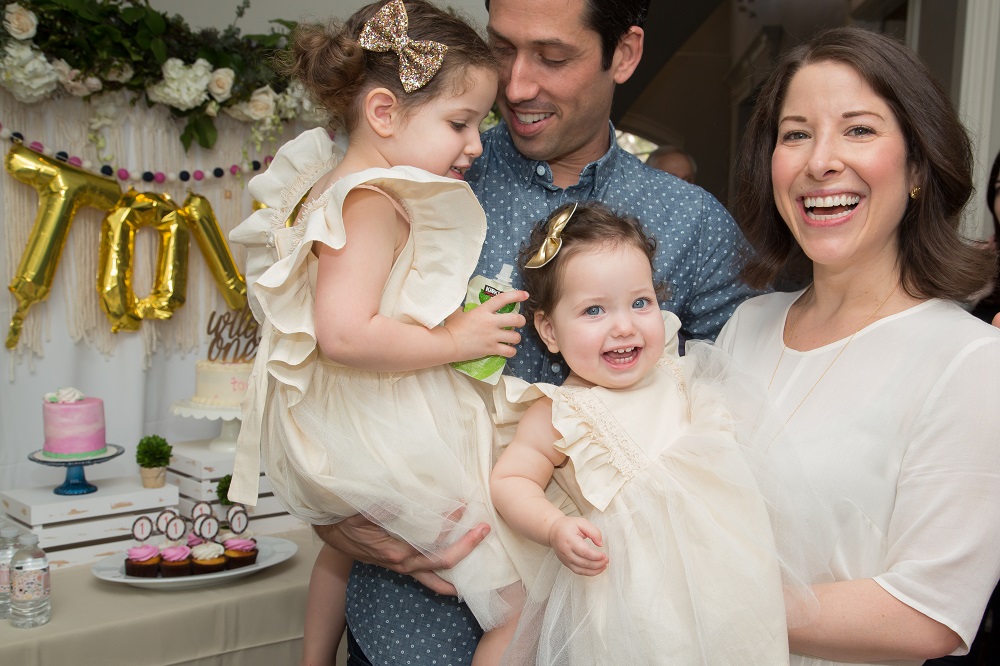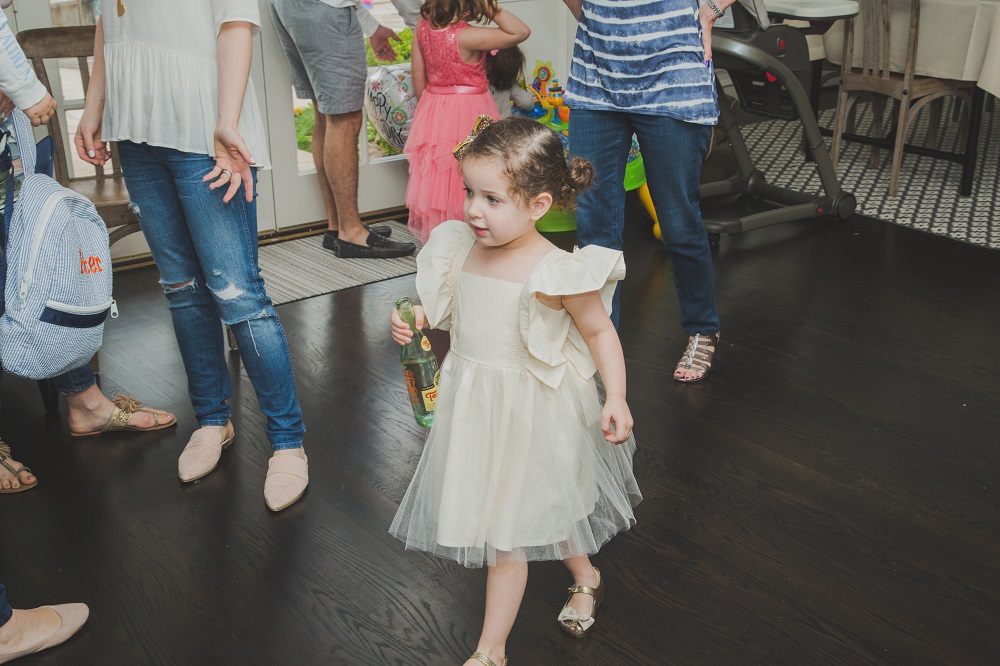 And of course, what kind of kidswear designer would I be if I didn't dress my kids in my own designs? Both girls wore the Rebecca dress from the new SS17 Vanilla Blooms Collection. It's the most gorgeous ivory tulle dress, and would be perfect as a flower girl dress too.  She also wore a custom flower crown by the wonderful Wild Grace Boutique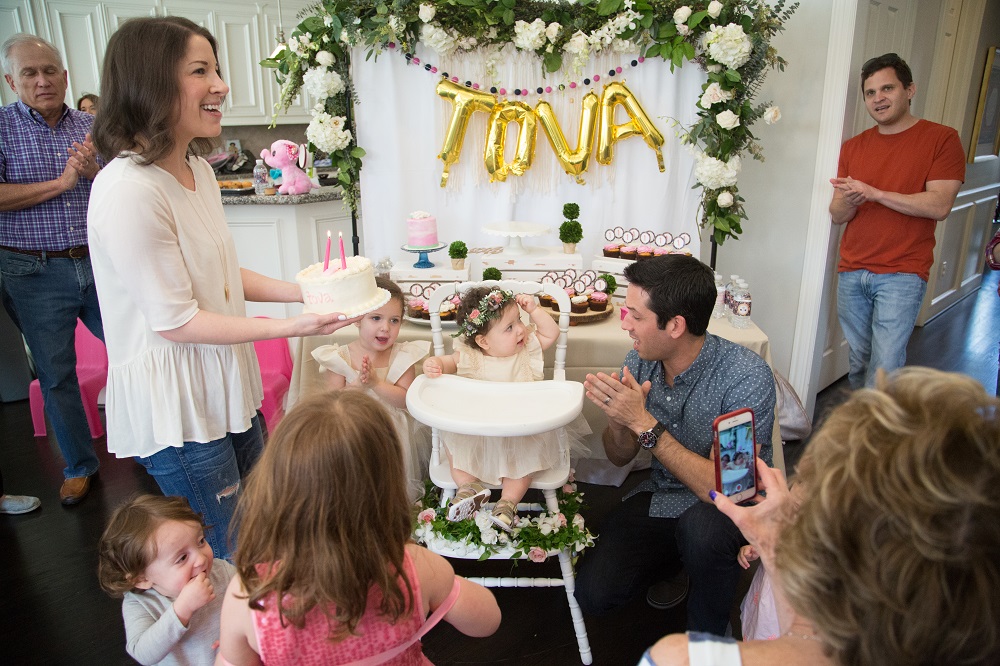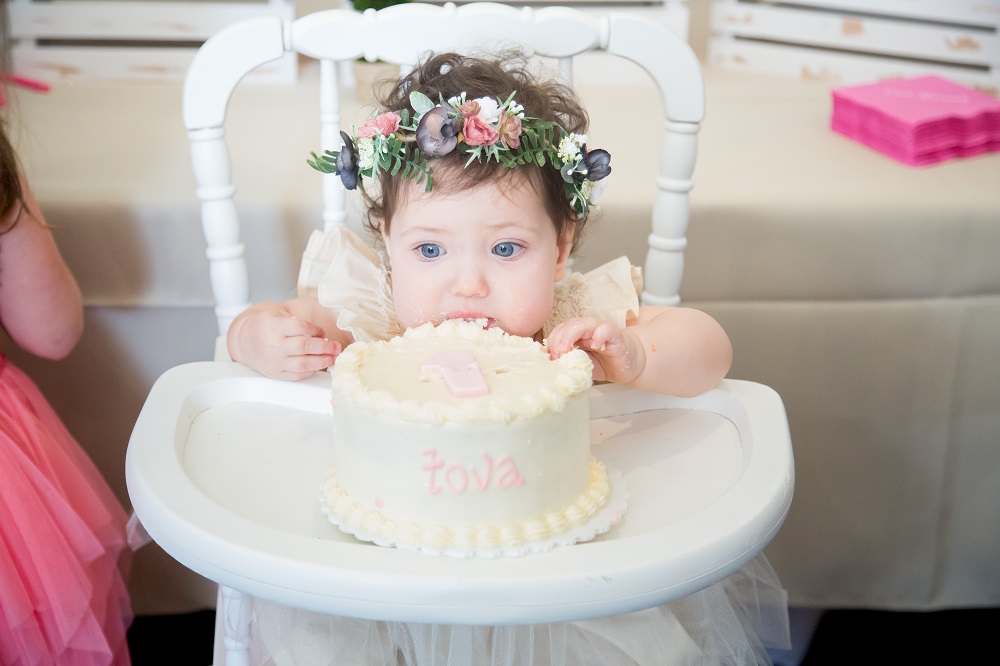 Best of all, sweet Tova LOVED her cake and her cake smash. Some kids get shy, or scared, or overwhelmed by all the people and the singing. Not our girl. She was all smiles, waving to the crowd. And then… she dug right in!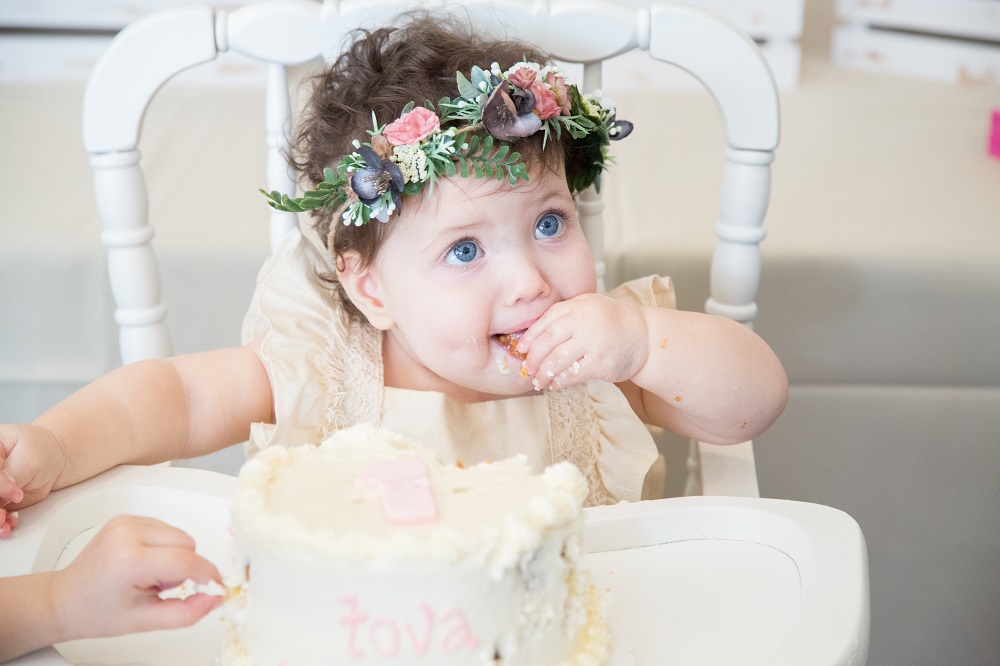 That's my girl.
It was an amazing day with family and friends, and thanks to my friend, photographer Meredith Flaherty, we have these beautiful photos to remember it! What did you do for your little one's first birthday party?