Hi friends! Back for another week of fun and crazy around here at cuteheads HQ, and as we prep for our first-ever cuteheads brand shoot at The West Studios, with 12 wild kiddos and a (hopefully) very patient filmmaker, I want to share Tova's first birthday photo shoot, which we also shot at West Studios, with Melissa West herself!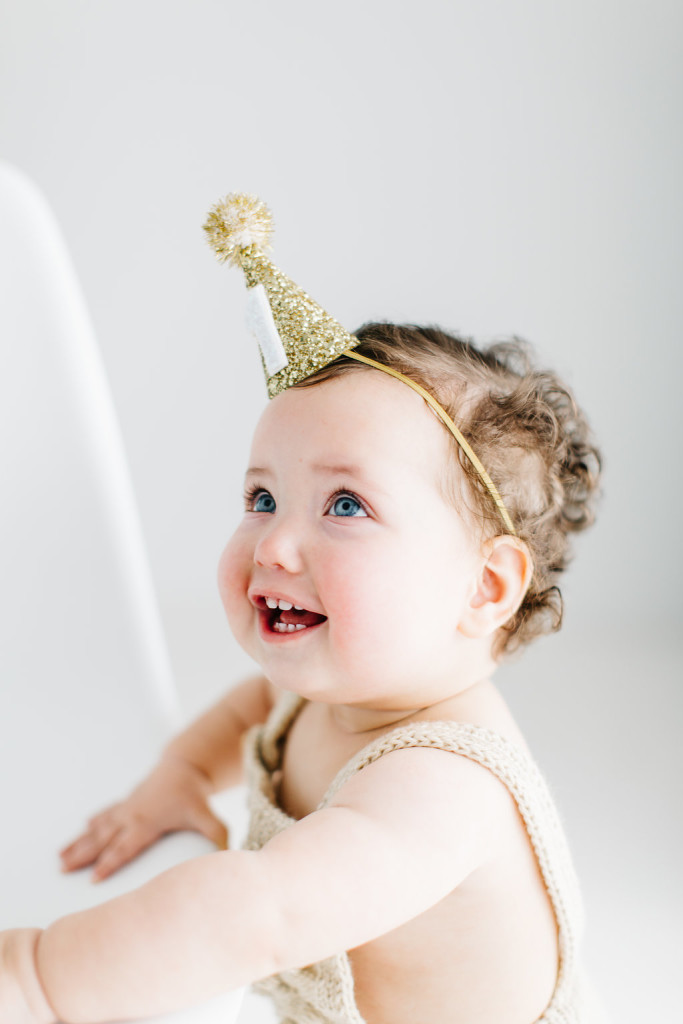 Melissa has been photographing my family for years. She first shot my maternity session with Naomi — so that tells you how long ago it was! — and since then, she's worked with us on a number of shoots, all of which have turned out incredible. You'll remember that she shot Tova's newborn shoot, so it was only appropriate that she shoot her one year photos too. (Scroll down to shop!)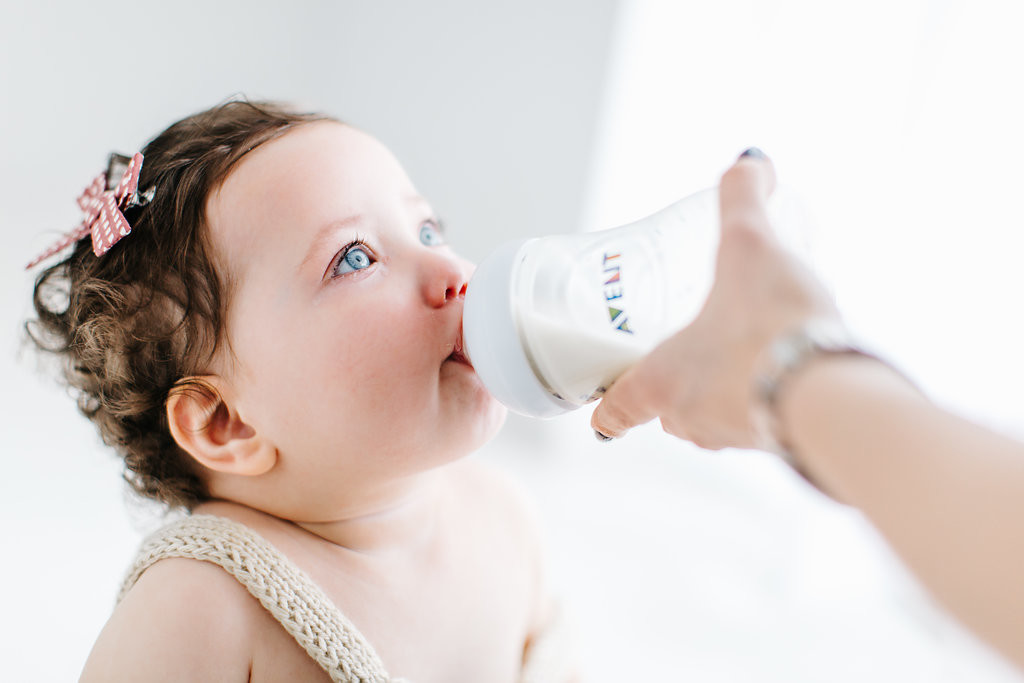 I have to tell you… Tova was sick during this shoot. Like, really sick. She was getting over a nasty virus, and although she was on the tail end of it, she had developed this viral rash that had stuck around for awhile. Let me tell you, she was in no mood for photos that day. But we did it anyway. And if there's one thing I know about Melissa, she's always, always going to get the shot.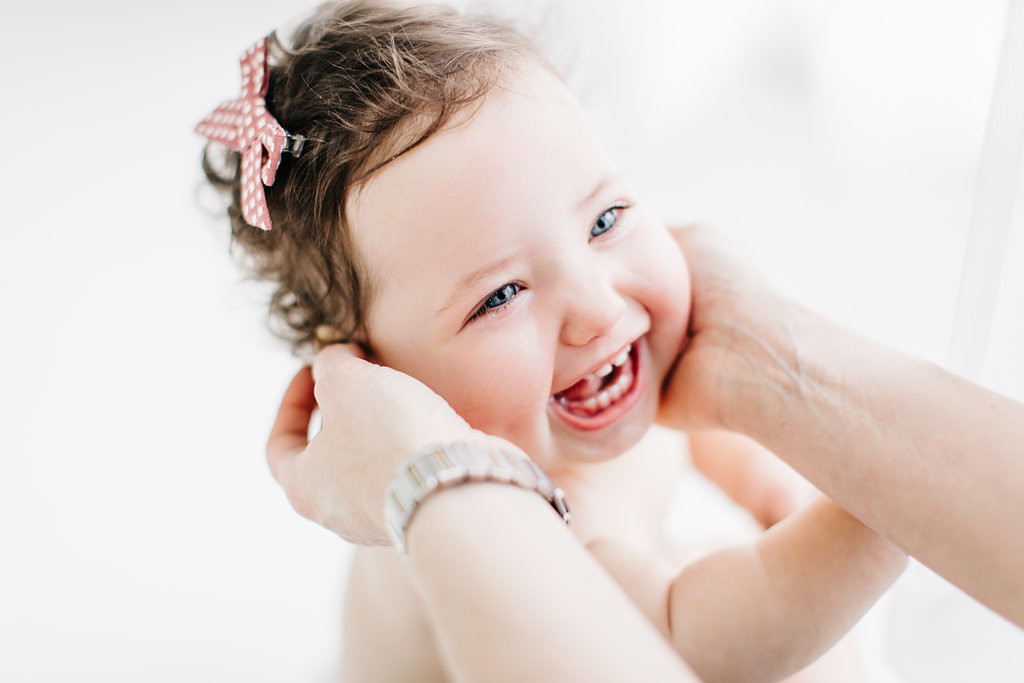 And she SO did.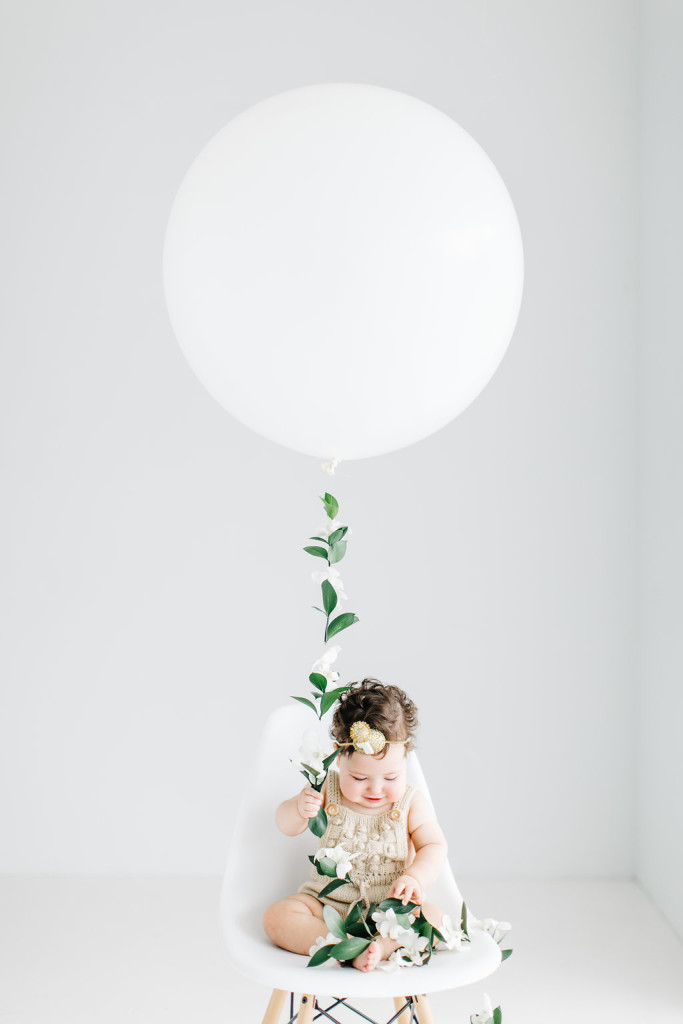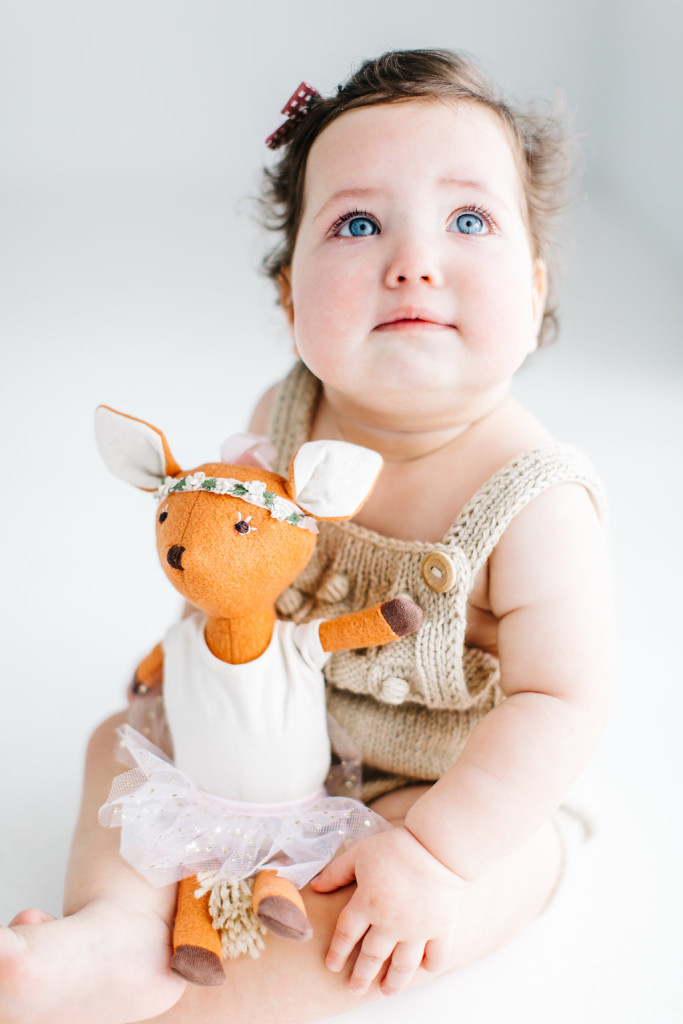 In between the crying were some really special moments that captured her sweet, easygoing and smiley personality. There are actually LOTS of those, which I'm so thankful for!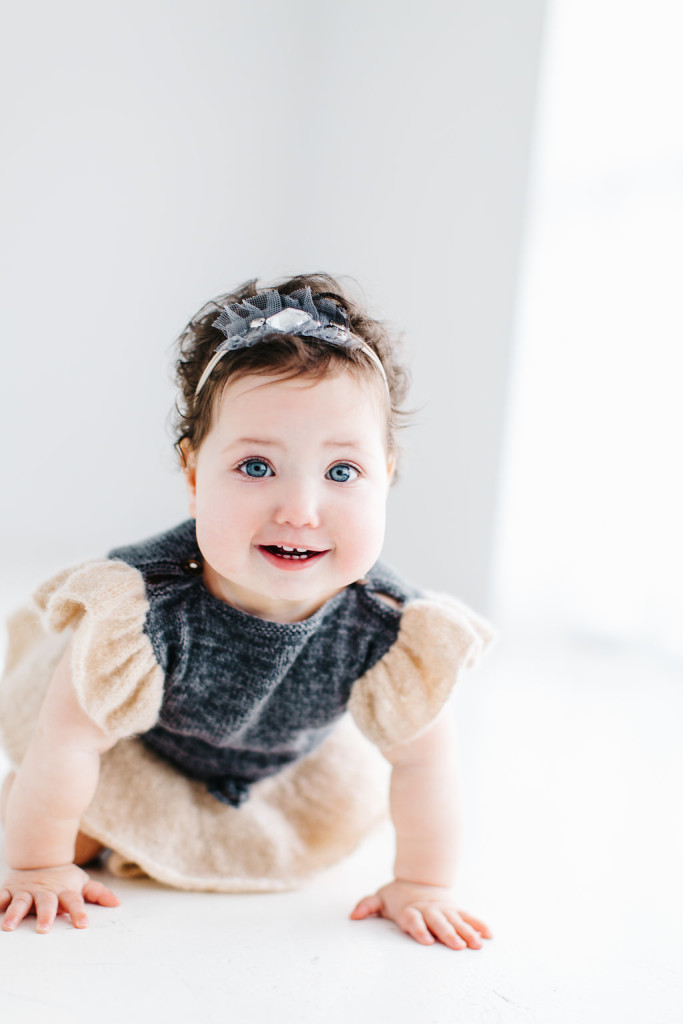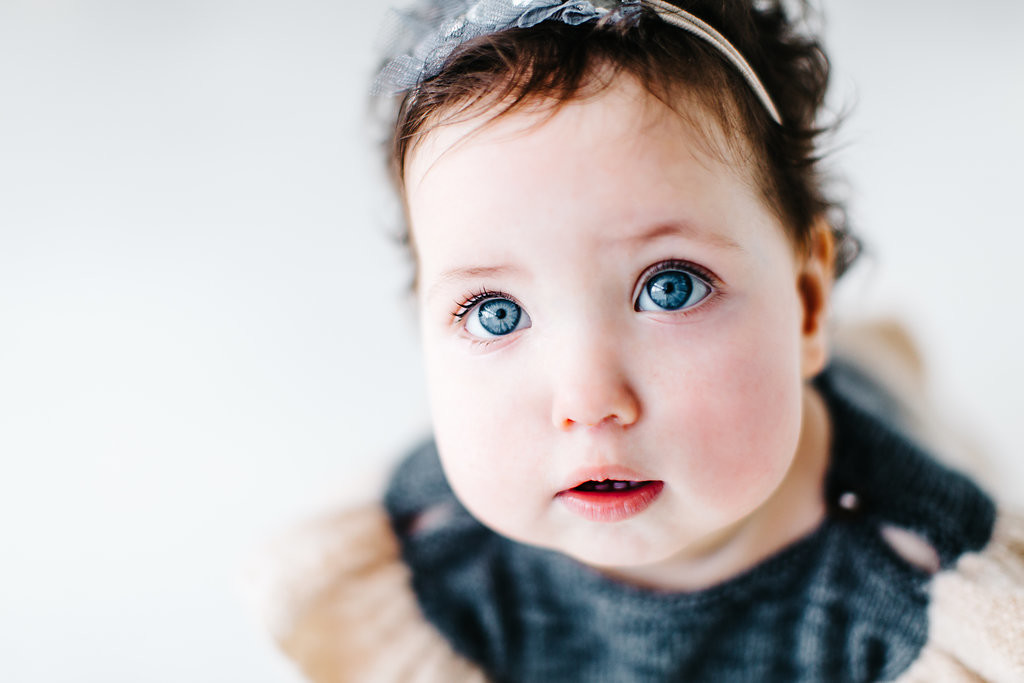 Tova's already 16 months, and I blame myself for letting all that time go by before selecting
my favorites for Melissa to process, but I finally did it. When I got them back, I seriously gasped & wondered, "how did I make this child?"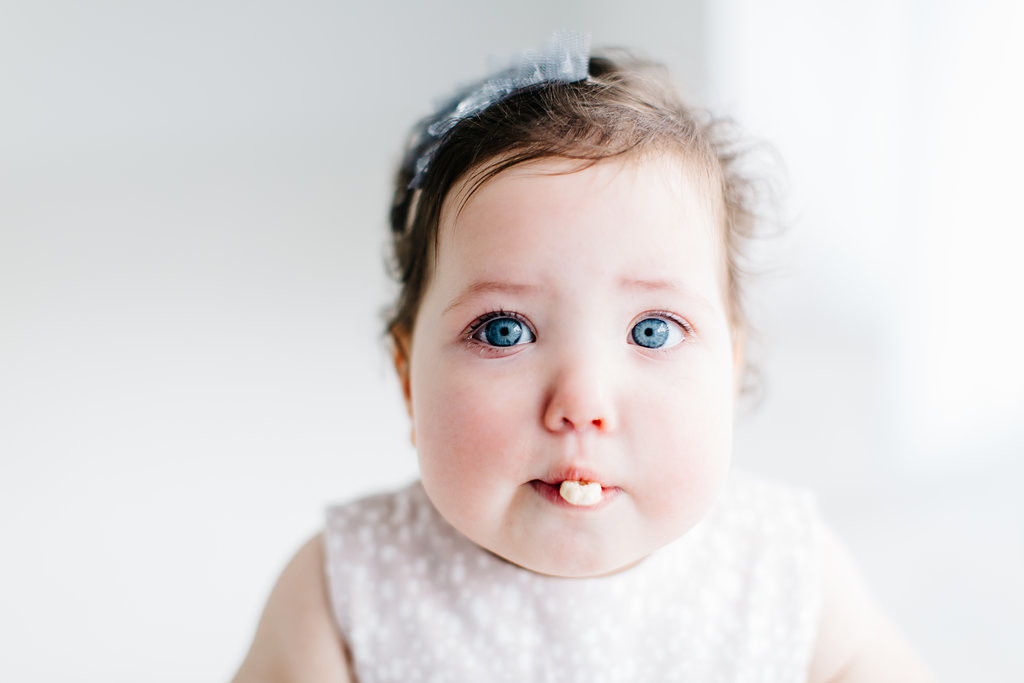 I hope you love them as much as I do. Happy Monday!
** This post contains affiliate links.