The ice cream sundae… is there anything better than cold, creamy ice cream, loaded up with sprinkles and chocolate fudge (don't forget the cherry!) on a hot Summer day? We're seriously melting down here in Texas, and there's literally no way we can be outside in the afternoons, so we were thrilled to be invited to a preview of Petite Sweets' new ice cream flavors from Lee's Creamery.
Did I mention the ice cream sundae had a delicious brownie at the bottom? No? Because IT DID.
We're long-time fans of Petite Sweets, and even shot a cuteheads photoshoot here. So it was kind of a no-brainer that we'd attend this. My little assistant wanted to come, naturally. When I told her mommy's work involved eating ice cream, she wanted to know how quickly we could get there.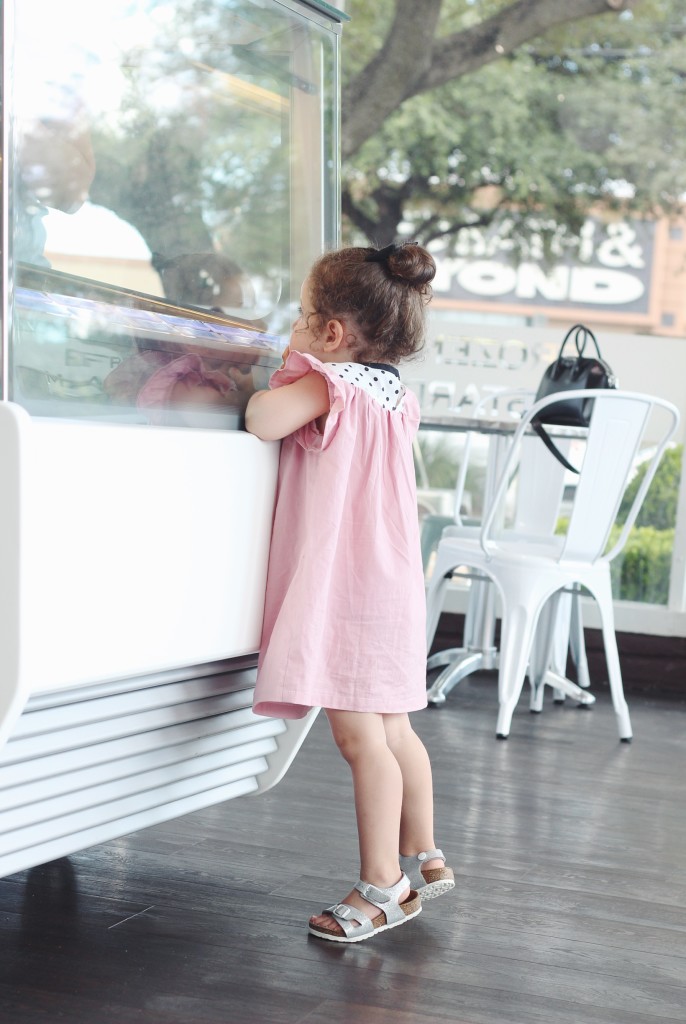 Immediately, she had her face pressed up against the glass, staring at all the incredible new flavors, like sweet potato marshmallow and avocado lime. We taste-tested everything from Mexican chocolate to maple bacon. Naomi loved the new chocolate flavor, though she didn't really discriminate against any of the flavors.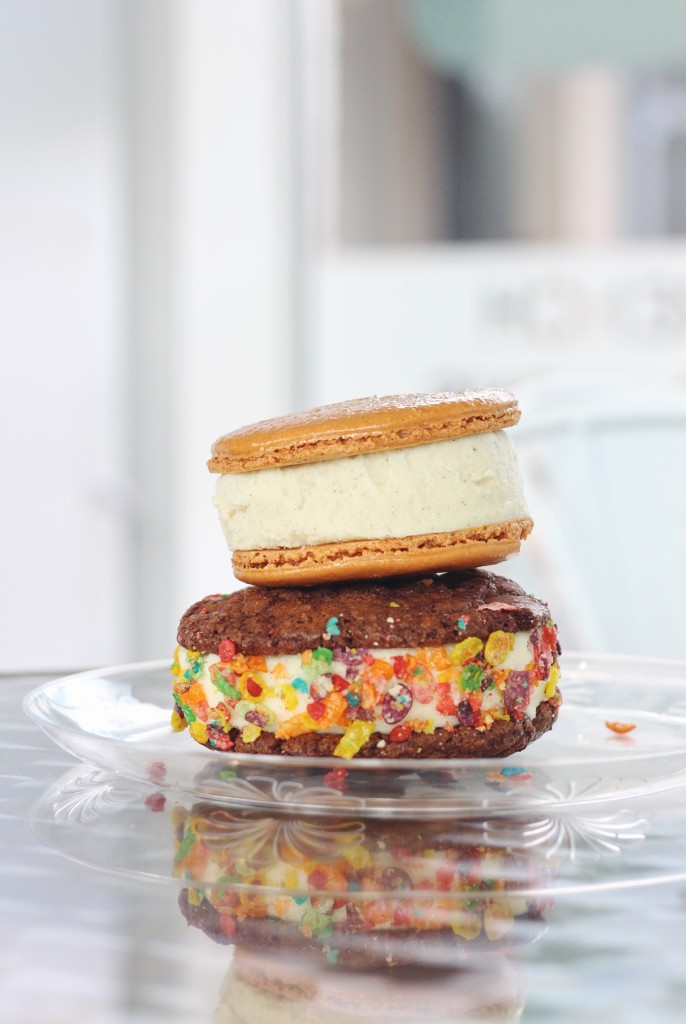 They also offer these INSANE ice cream sandwiches. One of the ones we tried featured a giant macaron with ice cream in between. Another had two chocolate chocolate chip cookies with Fruity Pebbles along the outside. I mean, who wouldn't love a homemade ice cream sandwich?!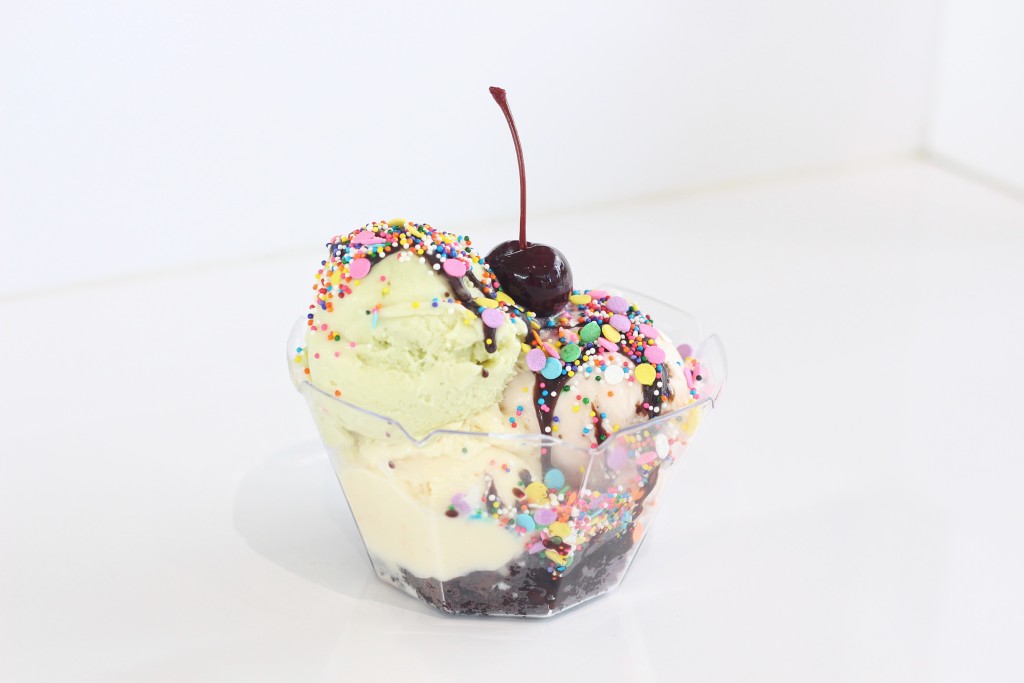 The ice cream sundae stole the show, though. Loaded up with a fudge brownie on the bottom, brown butter and avocado lime ice cream, drizzled with hot fudge sauce, covered in rainbow sprinkles with a cherry on top, not only was it beautiful, but it was so decadent and delicious. It hit the spot on a this 100-degree day.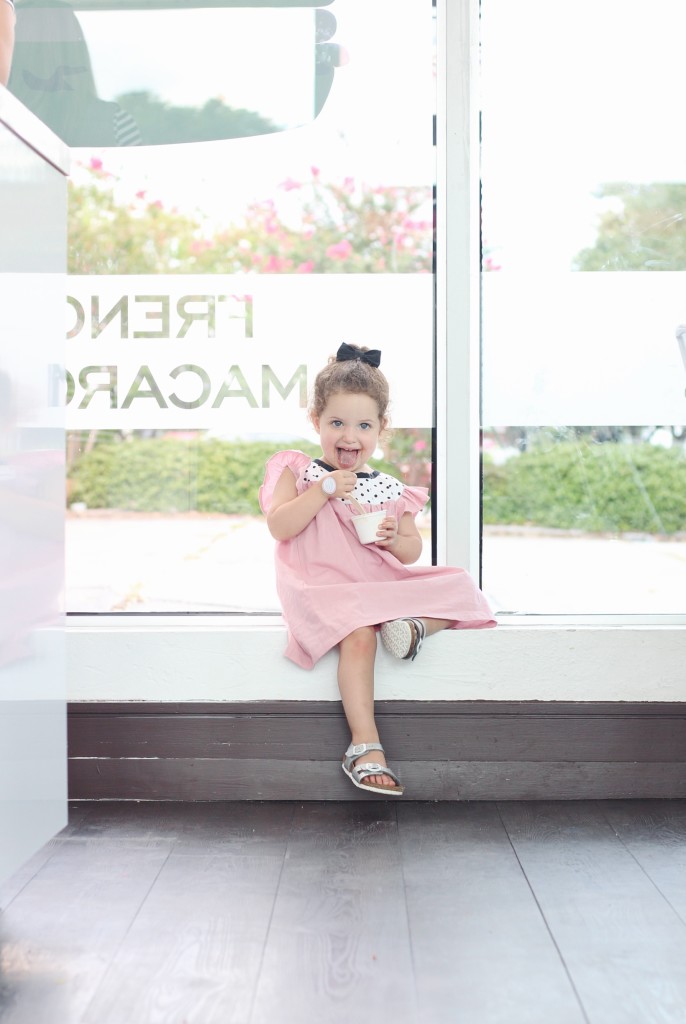 Naomi may or may not have been running in circles around our house for the rest of the day, but I digress.
Stop by Petite Sweets for one of their delicious new creations!
What's your favorite cold treat in the middle of Summer?