Valentine's Day is right around the corner, and although I love the decorations and dressing up my little one — check out the limited edition Valentine's Day peplum top available at cuteheads now — it's not a holiday I take too seriously. It's definitely not one I like to spend at a restaurant; restaurants are always so crowded, the menus are usually prix fixe, and it never lives up to expectations. A few years ago, my husband and I went to a popular restaurant for Valentine's Day and it was so crowded that the waiter dumped butter sauce from a bowl of mussels onto me, ruining my silk shirt. That was the year we vowed to start creating a Valentine's Day menu at home. And bonus: no babysitter needed!
It's one of the days of the year we splurge on great ingredients and cook a really nice meal together. I'm a seafood lover and he's a meat eater (though he likes everything), so we try to make things that will make us both will enjoy. We're creatures of habit, so we have a tried and true menu that we stick to now, though we do try to change it up a bit. This year will be a little different because we're having a baby in a couple of weeks, so who knows how ambitious we'll be. But to me, this is the ideal Valentine's Day menu for a romantic night at home.
Valentine's Day Menu
Valentine's Day Cocktail or Mocktail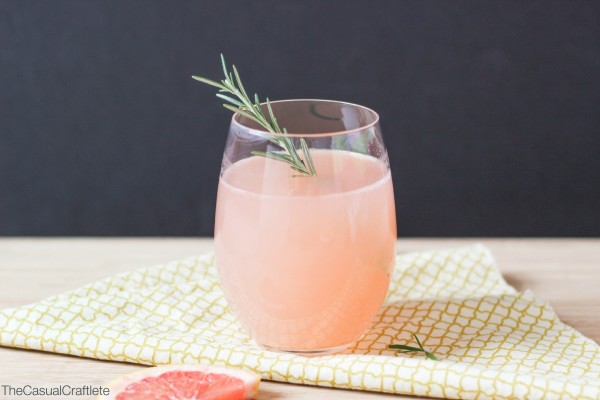 Grapefruit Rosemary Mocktail – I love interesting cocktails, but not overly sweet ones. I prefer aromatic and herbal drinks, and this totally hits the spot. Add a little gin to this mocktail and you've got a bona fide Valentine's Day drink. It's pink too!
Valentine's Day Appetizer & Salad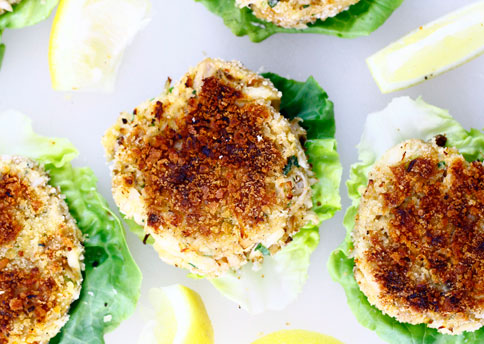 Baltimore Crab Cakes – This is the perfect crab cake recipe, calling for jumbo lump crab meat, which is the most important ingredient for good crab cakes. None of that canned stuff, these are the real deal. (via Bon Appetit)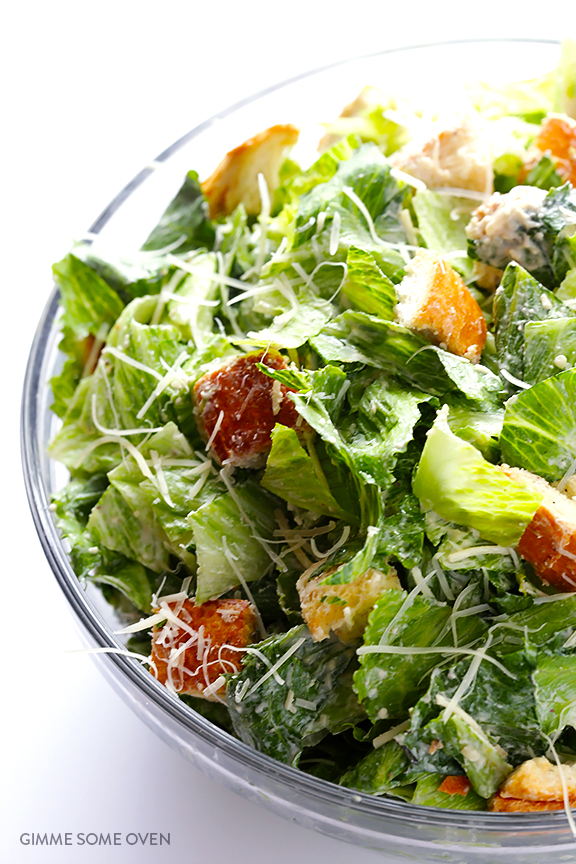 Healthier Caesar Salad – I'm a big fan of caesar salad, but it's not the healthiest salad in the world. This lighter version is just as good. (via Gimme Some Oven)
Valentine's Day Main Course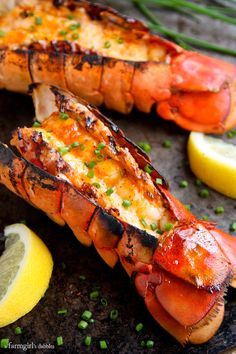 Grilled Lobster Tail with Sriracha Butter Sauce – We go to one of our favorite grocery stores and buy really fresh lobster tails to make on Valentine's Day. It's definitely a splurge, but it's actually so easy to cook, and so delicious. I love the sriracha twist in this recipe. (via Fifteen Spatulas)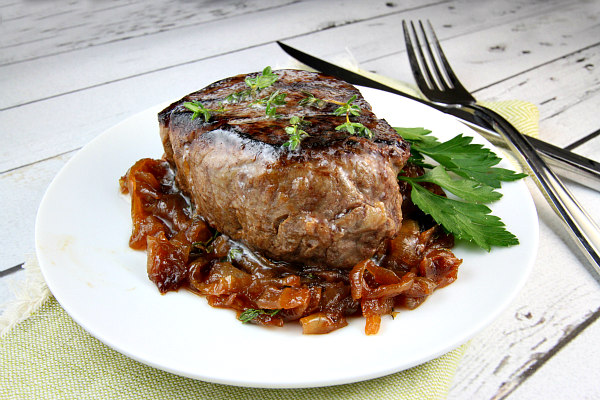 Filet Mignon with Grilled Onions – A simple and delicious filet mignon recipe. We'd normally make one, and I'd have a bite if I was in the mood. (via RecipeGirl)
Valentine's Day Dessert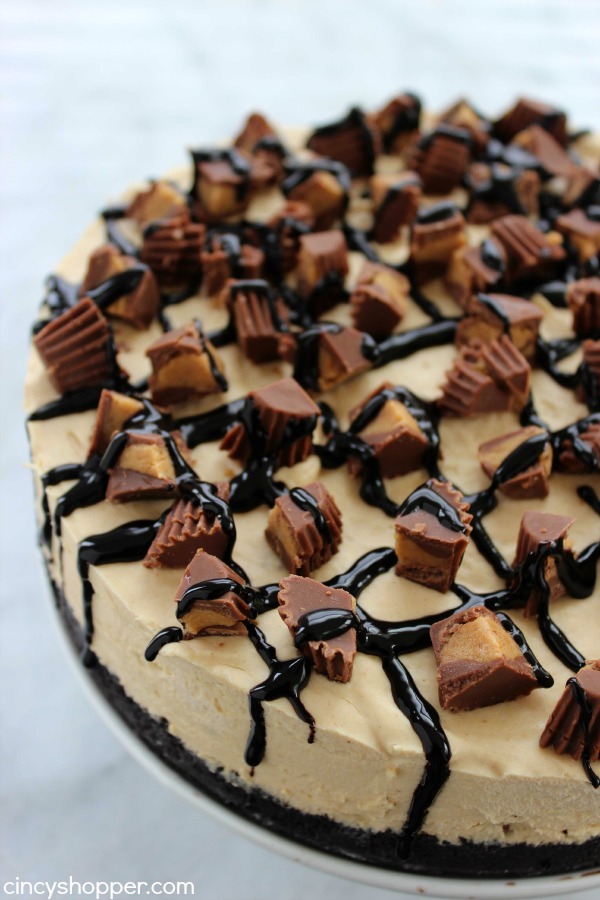 No-Bake Reeses Peanut Butter Cheesecake – Dessert is arguably the most important part of the meal. Any meal. 9 times out of 10, we're choosing something chocolate peanut butter (maybe that's why we get along so well). This is a really easy cheesecake recipe (thanks CincyShopper.com!), and totally decadent and delicious, all the things a Valentine's Day dessert should be.
What will you be doing this year? Do you do anything special, or is it just another day? If you're creating your own Valentine's Day menu, what will you be making?