I'd say velvet holiday dresses are my very favorite kind of holiday dresses. There's something so perfectly swanky about velvet, but it's also super comfy, so it's very kid-friendly. Last holiday season, we released the Joy dress, our first velvet dress, and this year, we introduced two more to the best-selling Joy: the Thalia and the Rosemary.
The Joy was one of Holiday '16's best-sellers, and we felt like it was a great addition to this year's holiday collection. The luxe fabric, the color… it needed to make a grand return.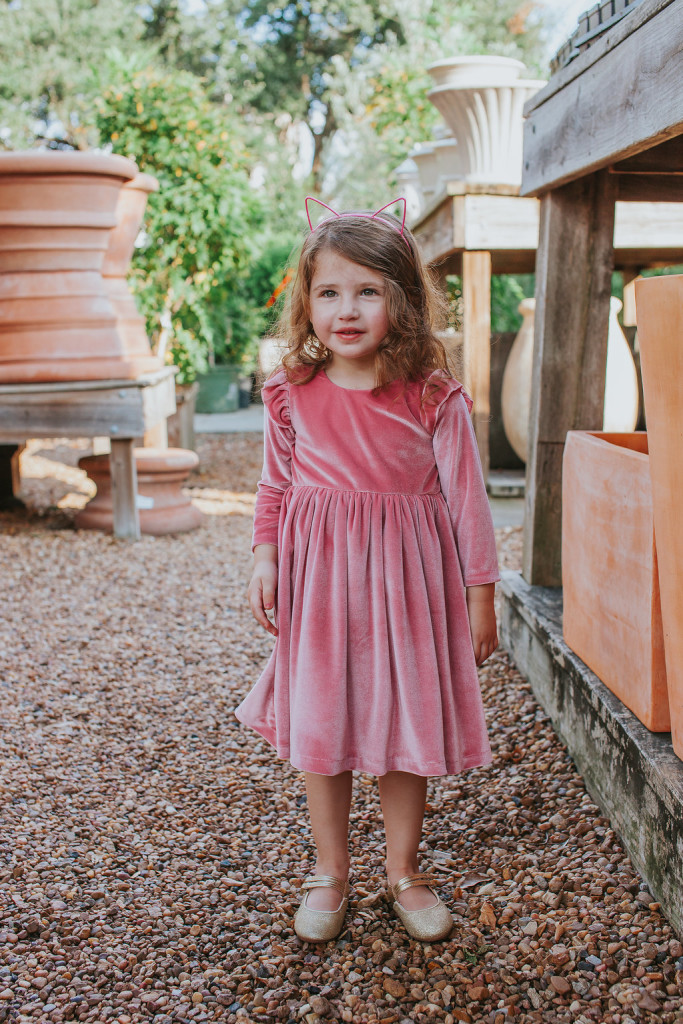 The Thalia is definitely in the running to be this season's fan favorite, and I can see why. It's the sweetest shade of dusty pink, has a little stretch to it, and even features gorgeous buttons down the back. It's a great dress to see Santa in, or to attend a fun school function.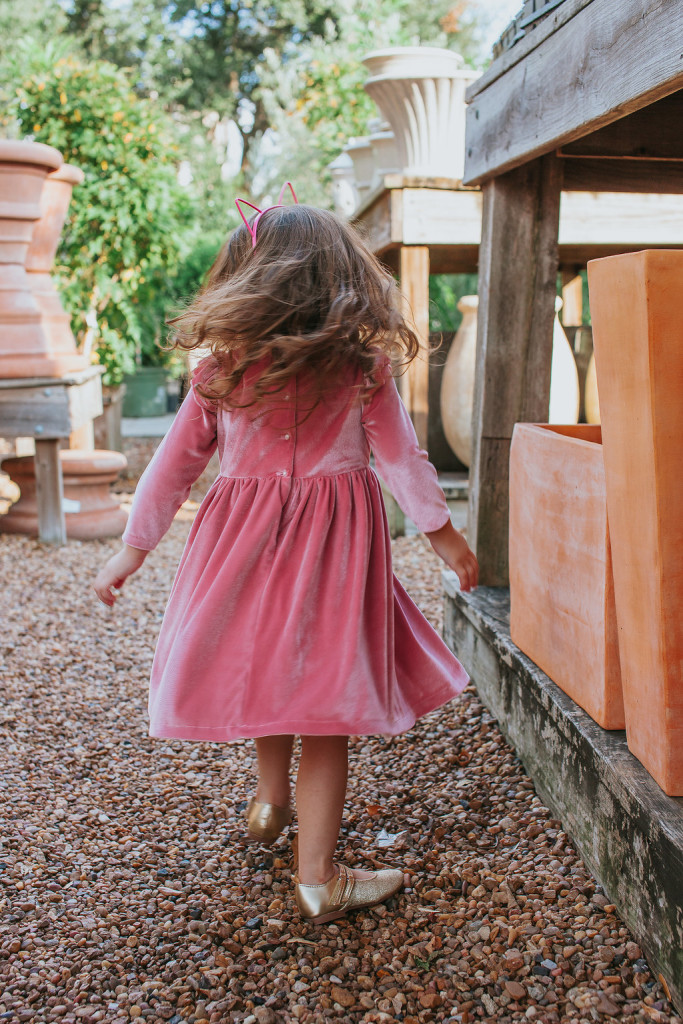 Don't you just love how it moves? It's cute, it's girly, it's one-of-a-kind.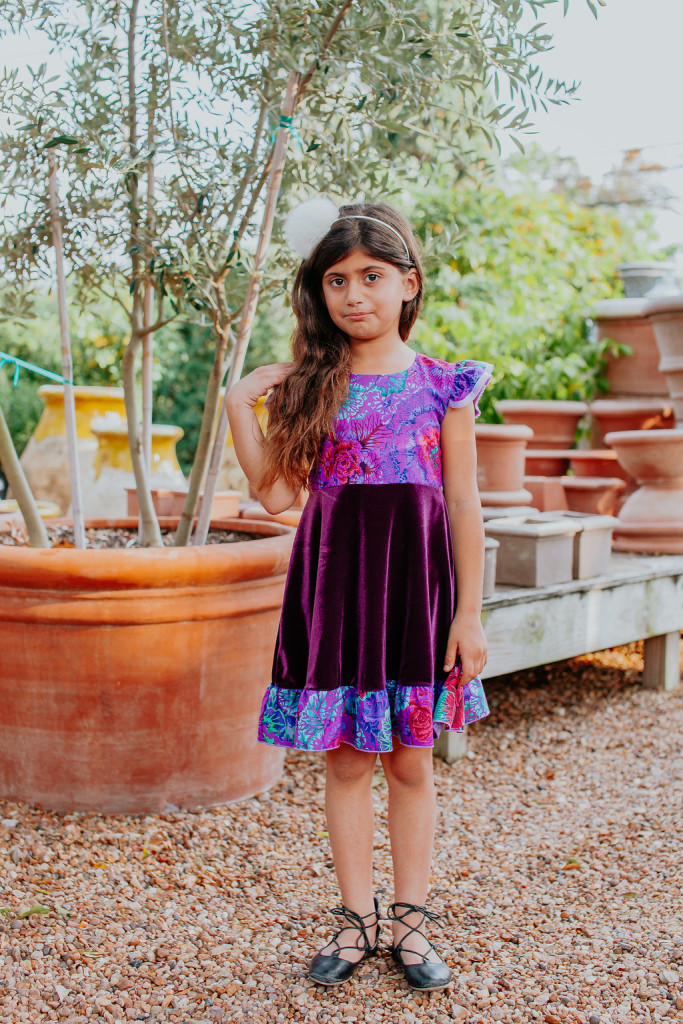 Lastly, the Rosemary. The Rosemary features more of a bold pattern than you'll normally find at cuteheads, but I think that's what makes it special. It's a a fun, bold pattern for the little one in your life who loves color and florals. She's sure to fall for this beauty.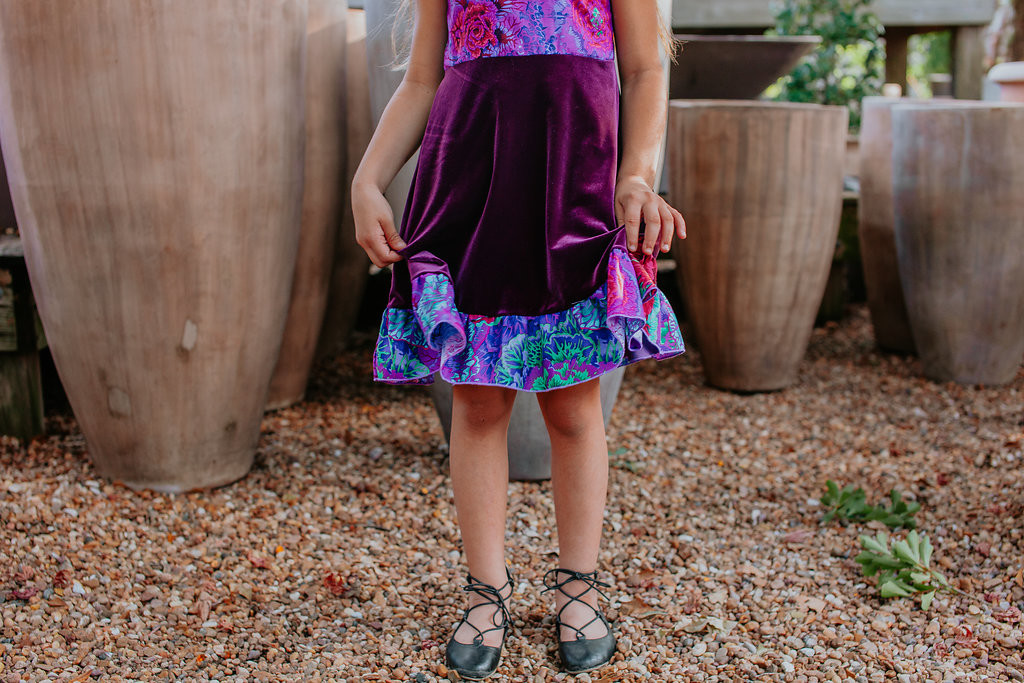 Do you love velvet holiday dresses as much as we do? Which dress is your favorite?